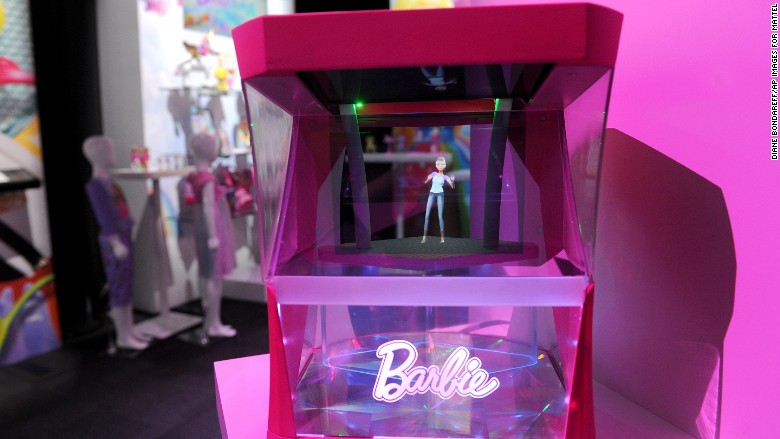 This new Barbie will be able to change her own clothes.
Toy maker Mattel's latest invention is a digitally rendered interactive Barbie -- called the Hello Barbie Hologram -- and it's hitting stores in late fall this year. The toy will be priced at under $300, the company says.
It was unveiled at the Toy Industry Association's annual fair in New York this weekend, and Mattel said the hologram on display is "just a glimpse" of what the final product will be.
A hologram of Barbie lives inside a plastic container and is active 24 hours as long as the toy stays plugged in. It's voice activated, and kids can ask Barbie to change her appearance, including her clothes and skin tone.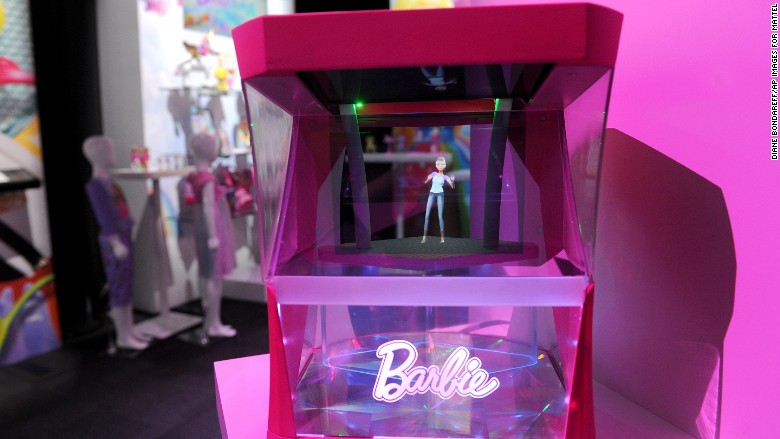 Barbie also connects to the internet and is able to hold conversations, teach dance moves, deliver animated weather reports, tell time and even practice yoga.
She can also be programmed to give her owner task reminders, and the device connects to Bluetooth so you can play her music via your phone or another device.
This is the latest tech innovation for the Barbie brand, coming on the heels of the talking Hello Barbie and the voice-activated Hello Dreamhouse.