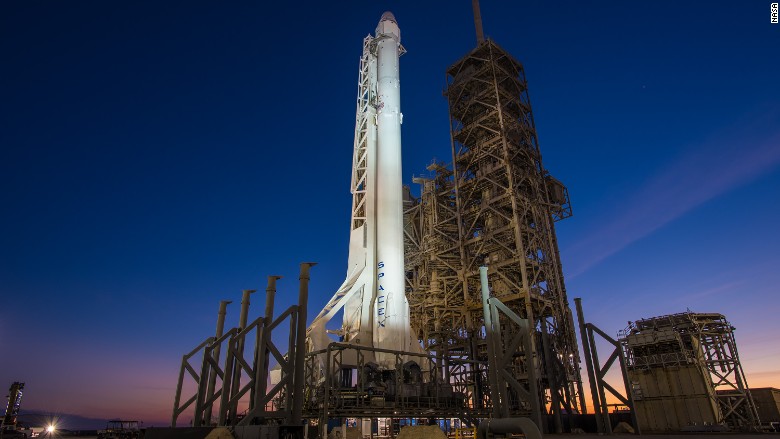 SpaceX aborted its flight plans Saturday due to issues with its rocket.
The private space firm plans to try its unmanned mission to the international space station again at 9:38 am ET on Sunday.
SpaceX decided to halt its launch plans Saturday in order to "take a closer look at positioning of the second stage engine nozzle," the company tweeted.
The delay comes after founder Elon Musk tweeted concerns about a small leak in the rocket's upper stage on Friday. That issue appeared to be resolved Saturday morning.
Musk said Saturday "all systems" were go except for the engine nozzle issue.
The spacecraft, called the Dragon, is packed with more than 5,000 pounds of cargo and experiments. It will be launched on a Falcon 9 rocket from Kennedy Space Center in Florida.
The mission has special meaning for SpaceX and for space program enthusiasts.
It's the first SpaceX launch from Florida since a Falcon 9 exploded on the launch pad at Cape Canaveral Air Force Station on September 1, 2016. The explosion didn't injure anyone, but it destroyed a satellite that Facebook planned to use to bring internet service to Africa, the Middle East and Europe.
SpaceX did launch a rocket from Vandenberg Air Force Base in California on January 14, 2017, but this will the first from the Cape since the blast.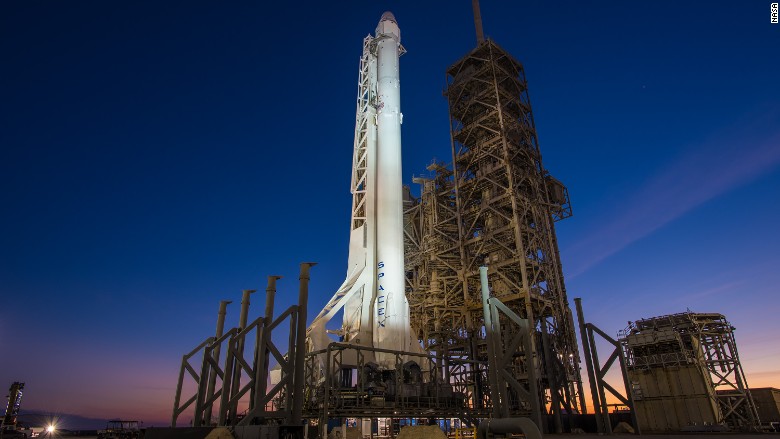 This will also be the first rocket to lift off from Kennedy Space Center's Launch Complex 39 since the space shuttles were retired in July 2011. The complex also was used to launch the Apollo moon missions.
After the rocket lifts the Dragon spacecraft to orbit, SpaceX will try to land the rocket's first stage back at Cape Canaveral. SpaceX has done this before. It's trying to perfect the technique so that it can reuse its rockets and cut the cost of missions.
NASA says it will take two days for the Dragon to catch up to the space station. Astronauts on board will capture it with the station's 57-foot-long robotic arm.
After the crew unloads the Dragon, it will be packed with trash and other items for return to Earth on March 21. It will splash down in the Pacific Ocean off Baja California.