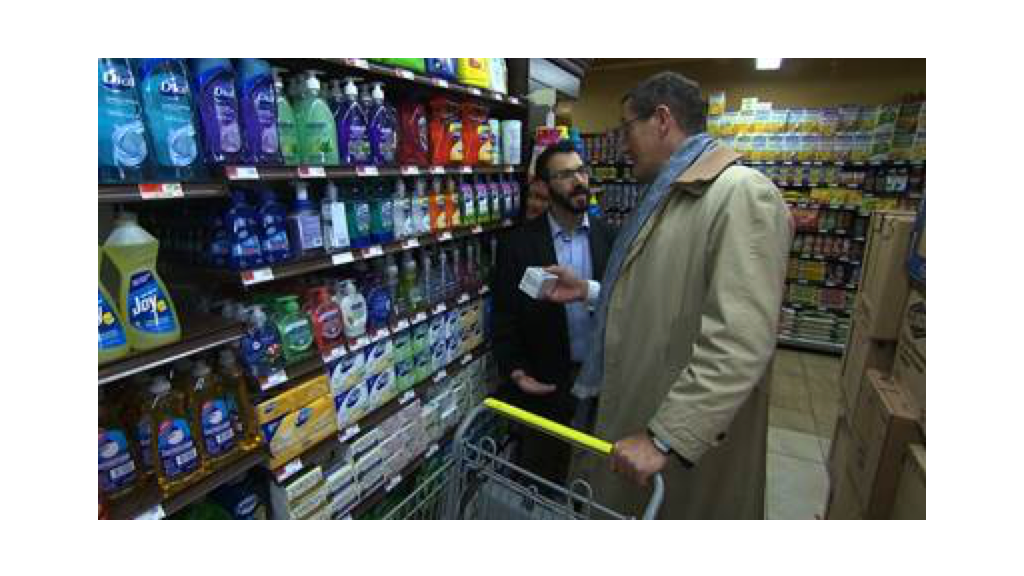 Kraft Heinz has put its plans to buy British and Dutch food and personal care products conglomerate Unilever back on the shelf after Unilever turned down its $140 billion bid.
But the ketchup and macaroni and cheese king could still be interested in shopping for another big maker of supermarket staples.
Kraft Heinz (KHC) is backed by Warren Buffett. His Berkshire Hathaway (BRKB) is the largest shareholder in the company, with a nearly 27% stake.
Buffett teamed up with private equity firm 3G Capital to buy Heinz in 2013 and followed that up in 2015 with the purchase of Kraft. And Buffett has made it clear that he wants to do even more deals.
"Berkshire is now a sprawling conglomerate, constantly trying to sprawl further," Buffett wrote in his 2015 annual shareholder letter.
So what could Kraft Heinz go after next?
It may be tough for Kraft Heinz to find another company like Unilever (UL) that has a roster of both food and personal care products in its portfolio.
Unilever (UN), in addition to well-known brands like Ben & Jerry's, Lipton and Hellmann's, also owns the Dove line of deodorant and skincare products, Vaseline and Q-Tips.
Related: Kraft Heinz pulls plug on Unilever bid
Kraft Heinz had no comment about what it planned to do now that its talks with Unilever have ended.
But three other personal care companies rallied on Friday due to speculation that they could be takeover targets. Clorox (CLX) rose nearly 3%, while shares of Kleenex maker Kimberly-Clark (KMB) and Colgate-Palmolive (CL) both rose 4%.
Kraft Heinz may turn its attention to buying one of them now that the Unilever deal is off. They would all be cheaper acquisitions as well.
Clorox has a market value of about $17 billion. Kimberly-Clark's is $47 billion. And Colgate-Palmolive is worth $64 billion.
Kraft Heinz could also go after another food maker. In fact, several of them could be vulnerable to a takeover.
Campbell Soup (CPB) and Smucker (SJM) both dropped on Friday after reporting disappointing sales.
Merger talk has pushed up stocks -- and lifted CNNMoney's Fear & Greed Index to Extreme Greed levels
Cereal giant General Mills (GIS) was lower as well Friday after it warned about its outlook. Shares of General Mills rival Kellogg (K), which has also been cited as a potential takeover target, fell too.
Oreo and Cadbury owner Mondelez (MDLZ) also fell, mainly because many investors thought that it was the most likely Kraft Heinz takeover target.
Mondelez and Kraft used to be part of the same company. It's possible that the reunification rumors will return now that Kraft Heinz has walked away from Unilever.
And Hershey (HSY), which recently rebuffed a takeover offer from Mondelez, could still be an acquisition candidate as well. They also would be relatively bite-sized deals compared to Unilever too.
Mondelez is worth about $66 billion, but the other five food companies I just mentioned have market values ranging from about $16 billion to $35 billion.
Related: Oreos for Buffett? Mondelez pops on Kraft Heinz rumor
Low prices for many agricultural commodities are squeezing profit margins for big food companies -- and that's a key reason why many on Wall Street think that the industry is ripe (so to speak) for a massive wave of mergers.
These companies may become Unilever targets for that matter. That's because Unilever might have to do a deal of its own to bulk up or it could face pressure from investors who are angry that it turned down Kraft Heinz. In other words, eat or get eaten.
Shares of Unilever, which has dual headquarters in London and Rotterdam, fell 7% in trading in the U.K. and the Netherlands Monday. (U.S. markets were closed for Presidents' Day.)
It's also still possible -- but not very likely -- that Kraft Heinz could eventually revisit talks for Unilever.
But Kraft Heinz would have to wait until the late summer to do so. That's because of something in the U.K. known as the "Put up or shut up" rule.
If a potential acquirer for a British company decides against making a formal bid once the target company has been publicly identified, no new offer is allowed for a period of six months.