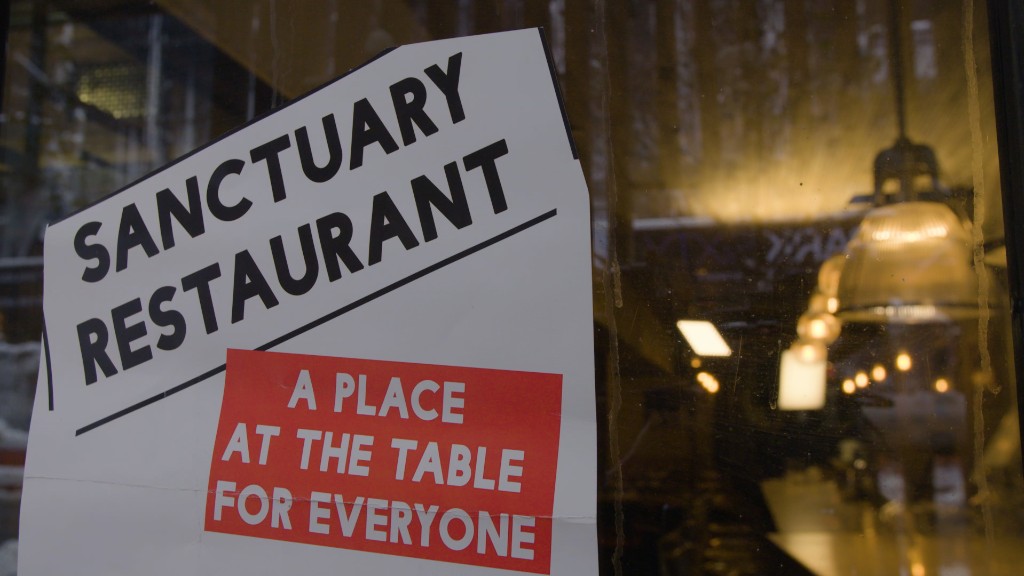 The Trump administration's crackdown on immigration has rattled the restaurant industry and the millions of foreign-born workers it relies on.
But it's the industry's undocumented workforce that is feeling particularly vulnerable.
Many of these workers live in fear of getting deported and are too afraid to speak out or report workplace violations of things like wage or labor laws, said Penni Bradshaw, an immigration attorney at Constangy, Brooks, Smith & Prophete, LLP in North Carolina.
Related: Businesses rally in support of #ADayWithoutImmigrants
Second only to construction when it comes to its reliance on undocumented workers, the restaurant industry employed some 1.1 million undocumented workers in 2014, according to a Pew Research study.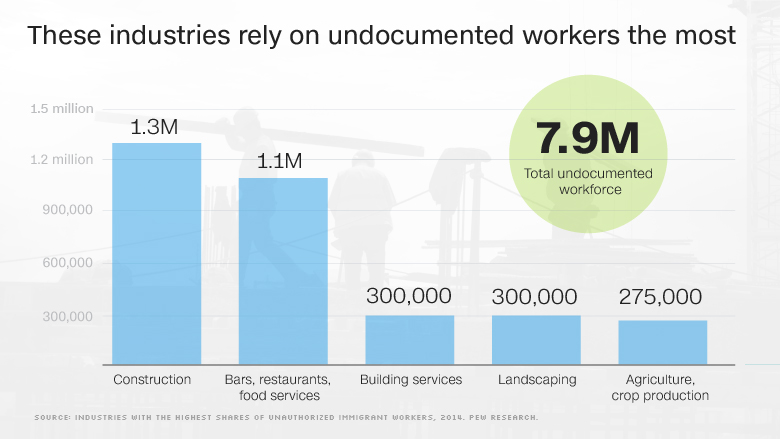 To help protect these workers, Restaurant Opportunities Centers United (also known as ROC United), a national advocacy group for restaurant workers, has teamed up with restaurant owners across the U.S. to form the sanctuary restaurant movement.
So far, 285 restaurants across the U.S. have signed on, pledging to create safe and equitable work environments, where no one is discriminated against and everyone is paid a fair wage, offered benefits and given opportunities for professional growth. ROC United has also set up a quick response legal hotline for workers who feel they are being exploited, discriminated against or threatened at work.
"We're trying to create a support system for our industry -- at least a portion of the industry -- that wants to take care of its workforce," said Saru Jayaraman, one of the co-founders of ROC United.
Related: How immigrants helped save the economy of Akron, Ohio
The Sanctuary Restaurants website notes that the label is not a legal designation and can't protect workers or restaurants against any actions taken by immigration and customs agents.
Restaurant owner Paul Saginaw helped start the movement. He is the co-owner of Zingerman's, a group of food businesses that include a delicatessen, a dairy, a bakery and an employee training center, that together employ more than 600 people in and around Ann Arbor, Michigan.
"We want a place that is free of intimidation, free of hate," Saginaw said. "There's a place here at the table for everyone. Including people that may not like us, but our workers are scared."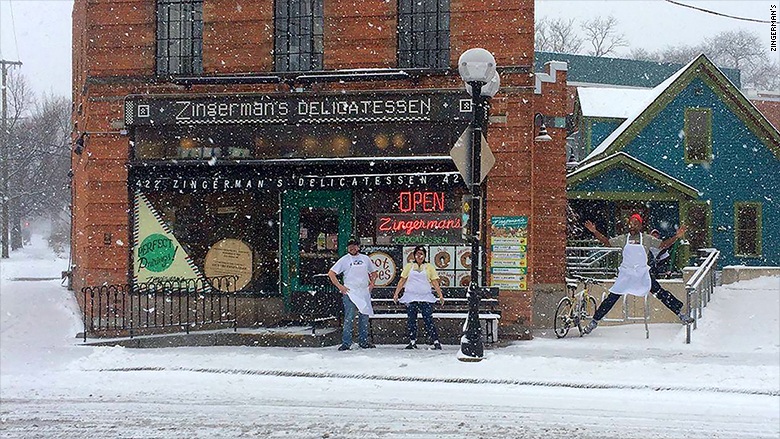 "I started working in restaurants when I was 14 and the kitchen was where they accepted anyone," said Daniel Patterson, a self-taught chef who has also made the sanctuary restaurant pledge. Patterson is well known for his Michelin-starred restaurant Coi in San Francisco and has recently opened another restaurant called LocoL.
Patterson has spent much of his career teaching people from different backgrounds the business.
"I have a pretty good track record of training people who went on to own their own restaurants and that aspect of this conversation is important. Are you providing people with not just the skills but with the inspiration and opportunity for them to do what they want?" Patterson said.
James Mallios, a New York restaurant owner who is also part of the movement, said about 60% to 80% of the applications he receives are from immigrants.
When a job applicant comes in, employers like Mallios ask them to fill out an I-9 work authorization form, which requires them to provide proof of identification, such as a driver's license with a Social Security number, birth certificate or passport. Employers are not required to take any additional steps to verify work authorization, but they must keep the I-9 on file for as long as the person works there.
The restaurant owners CNNMoney spoke with for this story all said their employees have shown the appropriate work authorization paperwork.
Related: Trump's formidable foe on immigration -- Corporate America
However, as Bradshaw, the immigration attorney, notes "folks often show bogus documents."
Under President Trump's executive order, anyone who has been convicted of using fake documents, which can be considered a felony, will be placed on a priority-deportation list.
The National Restaurant Association, the industry's largest trade organization, did not directly say whether it supported the sanctuary restaurant movement. But senior vice president, Steve Danon, said the organization supported the Legal Workforce Act, which supports the improved use of E-Verify, an online system that helps business owners confirm an employee's status.
E-Verify cross-references a new hire's I-9 information with information at the Social Security Administration, Department of Homeland Security and Immigration and Customs Enforcement agencies. The system is currently optional for most business owners.
"What we really need as an industry is a path to citizenship for our workers," said ROC United's Jayaraman. "We need to be able to make sure we can continue to provide decent and livable wages and work conditions, otherwise we're never going to be able to survive as an industry."
CNNMoney's Vanessa Yurkevich contributed to this report.