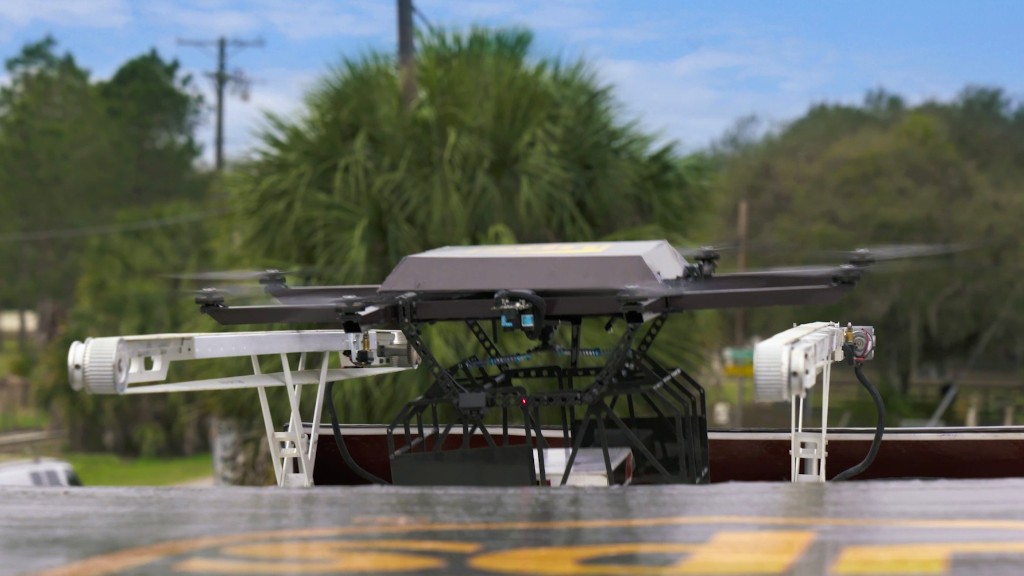 UPS drivers could one day have drones as their wingmen to make deliveries even faster.
The delivery giant tested drone delivery Monday in Florida, offering a reminder of UPS' interest in using new technologies to improve deliveries.
UPS used a new electric delivery truck with a drone launchpad atop it. Inside the truck, a driver loads a package into the drone's cargo bin. Then a section of the truck's roof slides backwards, so that the drone can take off.
After the drone lifts off, the human drives away to deliver a separate package. Then the drone and truck rendezvous at another location, where the drone is loaded with a fresh package. If implemented, that cycle could continue for a driver's entire shift, allowing UPS to deliver packages more efficiently and save on fuel.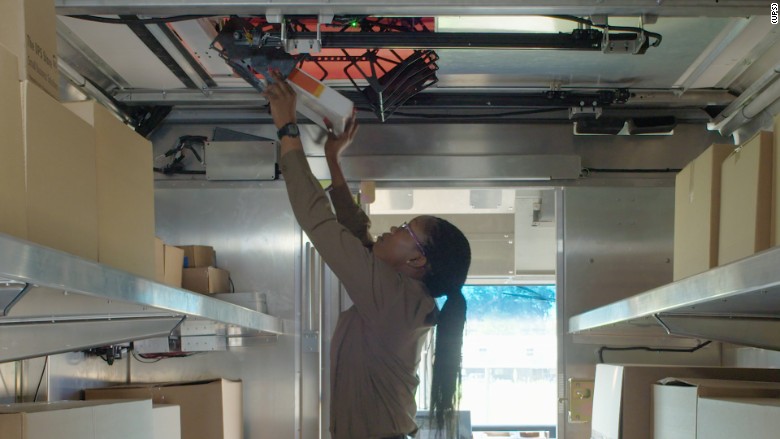 The gains would be especially significant in rural areas, where deliveries are more spread out. If every UPS driver had to cover one less mile per day, the company said it would save up to $50 million per year.
Related: Amazon's delivery drones may drop packages via parachute
Between flights, the drone would recharge its battery while docked in the UPS truck. (Its battery lasts for 30 minutes.) The drone UPS tested was capable of carrying packages up to 10 pounds. The drone is big enough to roughly fit in the trunk of a sedan.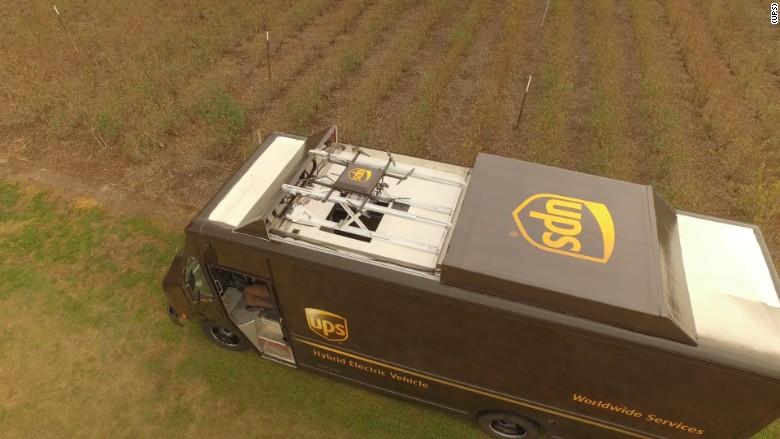 There are no guarantees UPS will ever deliver an actual package with a drone. John Dodero, UPS' vice president of industrial engineering, told CNNTech it depends on whether automated drones could deliver safely. So far, that's an open question.
The technology behind drone delivery is still nascent and needs perfecting. There are also regulatory hold-ups. It's not legal to run a fully automated drone delivery service in the United States. UPS currently has one of its executives on the FAA's drone advisory council, an indication of its interest in drones. Experts expect that the government will eventually allow fully automated drone delivery.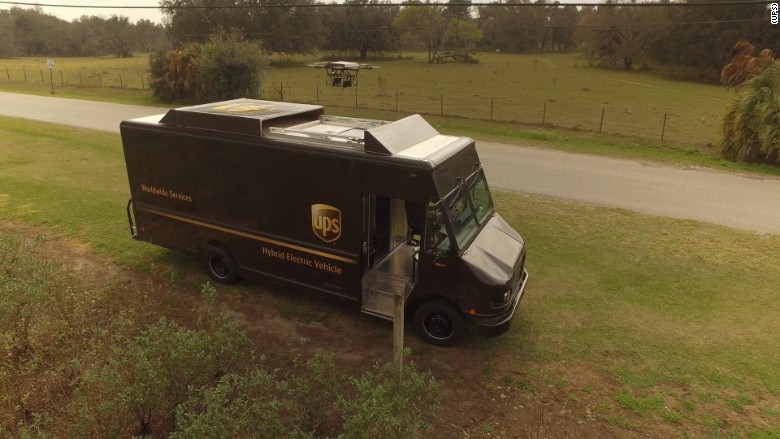 There are concerns that robotics and automation will eliminate many jobs in the years ahead. But Dodero said job security wouldn't be an issue for its drivers.
"Our drivers are the face of our company," Dodero said. "We'd never be looking to get rid of our drivers."
This wasn't the first drone test from UPS (UPS). In September 2016, UPS teamed with drone company CyPhy Works to deliver a package to an island near Boston.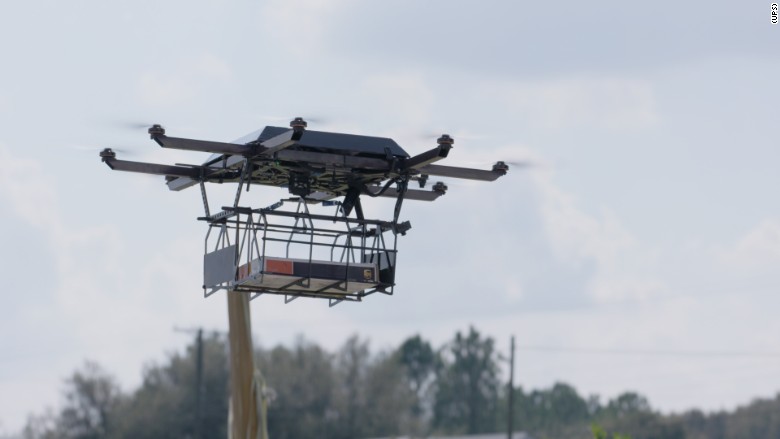 UPS' second drone mission comes as Amazon (AMZN) invests heavily in building its own delivery network, including drones capable of dropping packages in customers' backyards. UPS may need to master delivery with drones so that its services don't become obsolete.
Amazon (AMZN) is currently testing overseas, and delivered a package in Britain this December. Amazon isn't the only one. Late last year, drone delivery firm Flirtey completed an automated drone trial with 77 deliveries from a 7-Eleven in Reno, Nevada.
The UPS drone and truck were developed by Workhorse, a Cincinnati company that's supplied UPS with several hundred electric delivery trucks.