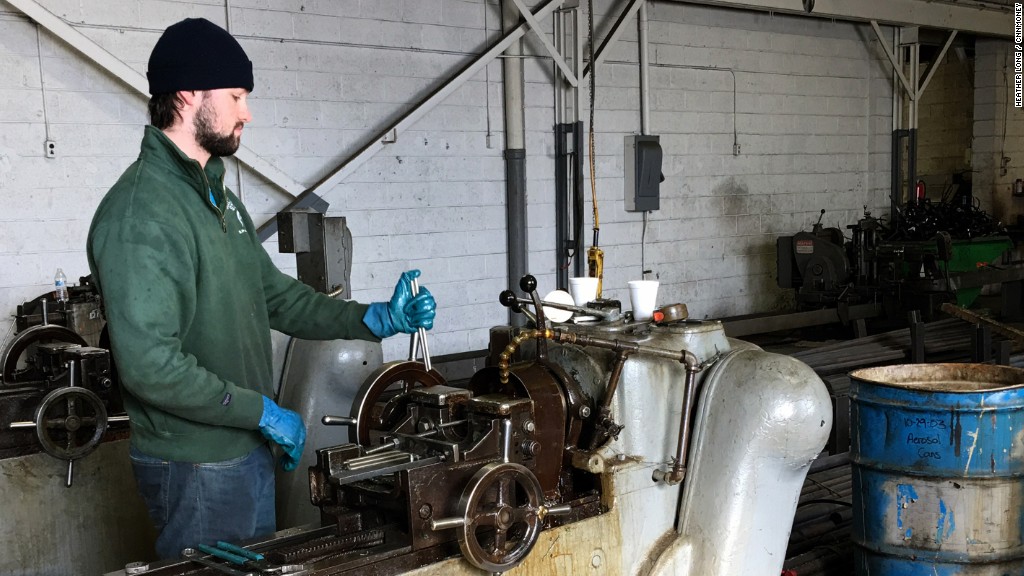 A global trade agreement worth $1 trillion entered into force on Wednesday, despite President Trump's strong anti-trade rhetoric.
The Trade Facilitation Agreement (TFA) is aimed at cutting red tape and making the international flow of goods more seamless. It spans all 164 members of the World Trade Organization, including the U.S.
It will slash paperwork and ease border delays and transit bottlenecks. The World Trade Organization said it will reduce by over a day and a half the time needed to import goods, and cut nearly two days from the time needed to export goods.
"This is fantastic news...the Trade Facilitation Agreement is the biggest reform of global trade this century," said Roberto Azevedo, the WTO's director general.
He said the deal will boost global trade growth by 2.7 percentage points per year by 2030, and will add more than 0.5 percentage points a year to the world's GDP growth.
The WTO said the deal will slash its members' trade costs by average of 14.3% and will boost global merchandize trade by $1 trillion a year.
The WTO said the world's least developed countries will be gaining the most.
That is a sore point for the U.S. President Trump. He has in the past spoken against multilateral trade agreements. He argued that the deals give too much advantage to America's trading partners and lead to job losses in the U.S.
Trump has officially withdrawn from the Trans-Pacific Partnership trade deal and said he wants to renegotiate the NAFTA agreement.
Still, Azevedo said Wednesday the TFA ratification showed WTO members' "commitment to the multilateral trading system."
Related: Trump's decision to kill TPP leaves door open for China
The deal was struck in Bali just over three years ago. The WTO said Wednesday that it has secured the necessary approval of two thirds of its 164 members needed to bring the agreement into force.
The U.S. approved the pact during President Obama's administration. A spokesman for the current U.S. Trade Representative did not immediately respond to a request for comment.