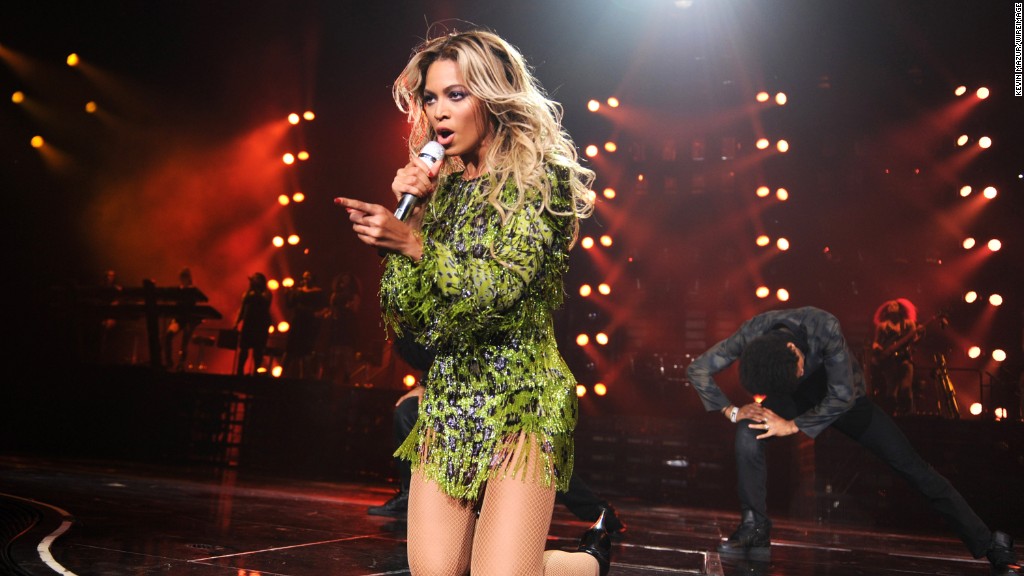 Well, Beyoncé fans, when life gives you lemons, right?
Beyoncé will not perform at this year's Coachella Valley Music & Arts Festival because the singer is pregnant with twins, the festival announced on its Facebook.
"Following the advice of her doctors to keep a less rigorous schedule in the coming months, Beyoncé has made the decision to forgo performing at the 2017 Coachella Valley Music & Arts Festival," read the statement on the festival's Facebook page.
The singer was set to perform over two weekends at the festival on April 15 and 22.
It's not all bad news for fans. The festival announced that the singer will be the headliner at next year's festival.
Coachella did not say who would take over for Beyoncé this year.
The other headliners at this year's festival, which takes place in Indio, California, will be Radiohead and rapper Kendrick Lamar.
Beyoncé's fans, known as "the BeyHive," conveyed their displeasure over the cancellation on social media.
Related: Beyoncé is pregnant with twins
"Beyoncé isn't performing at Coachella now and I'm praying they find someone better or equally as good as her or I'm demanding a refund," tweeted one user.
Another Twitter user wrote, "I literally only bought a Coachella ticket for Beyoncé. This is stupid. Who wants my ticket?!"
The singer, who is married to rapper Jay Z, had her album "Lemonade" nominated for album of the year at this year's Grammys.
She surprised the world earlier this month when she announced on Instagram that she was pregnant with twins.