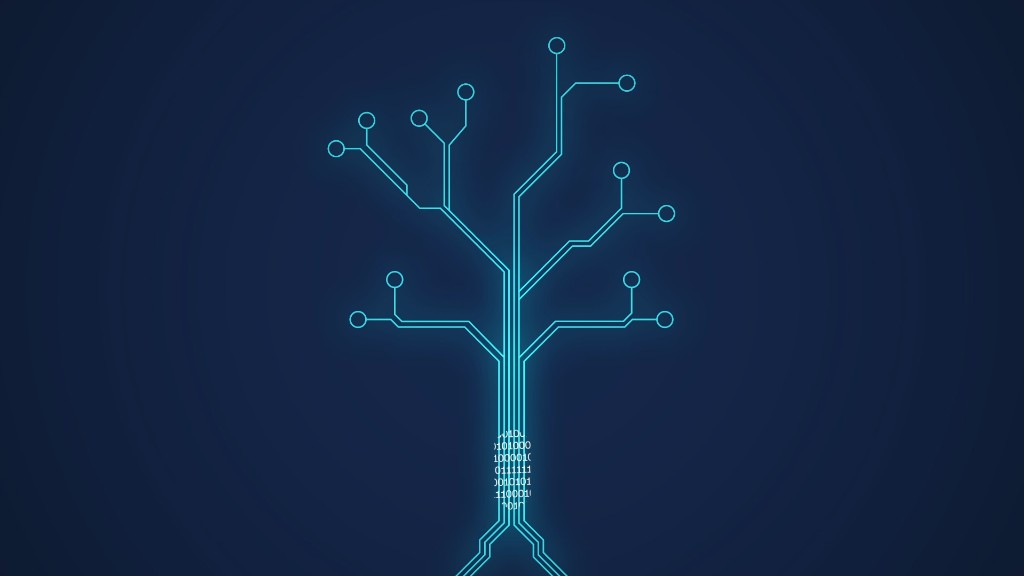 When Donald Trump was elected, most people probably weren't concerned about the future of data. But for some groups, that was top of mind.
Data Refuge was founded after the election, with a goal of tracking and safeguarding government data.
The volunteer group of hackers, writers, scientists and students collects federal data about climate change in order to preserve the information and keep it publicly accessible.
"When things like science are politicized, scientific information will be less accessible," said Dr. Bethany Wiggin, co-director of Data Refuge. "If you can keep knowledge out of the hands of your political opponents, that's an effective win."
In the past three months, Data Refuge has hosted 17 events where hundreds of volunteers figure out how to copy and publish research-quality data. The group, which grew out of the Penn Program in Environmental Humanities, also monitors scientific research that depends on government funding because there's concern this could dry up.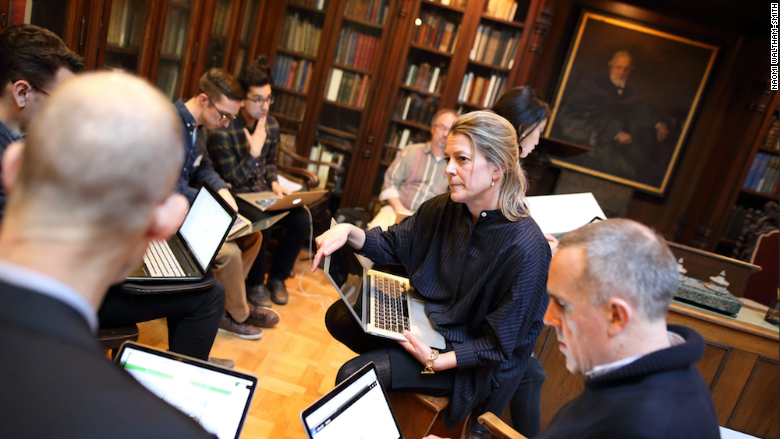 These fears are stoked by the fact that some content has already been removed from agencies' websites. For instance, ProPublica found that the Energy Information Administration edited an educational website for kids to significantly downplay the negative impacts of coal.
Related: Trump administration reviewing EPA website
The White House also removed all of the data from its portal of searchable federal data. The site previously included data on everything from budgets to climate change to LGBT issues. It now displays a message telling people to: "Check back soon for new data."
Additionally, some USDA data on animal testing, puppy mill cruelty and company audits has been completely removed since Trump's inauguration.
A spokeswoman for the USDA told CNNTech it was in response to current litigation around information posted on the website, and it removed data to protect privacy.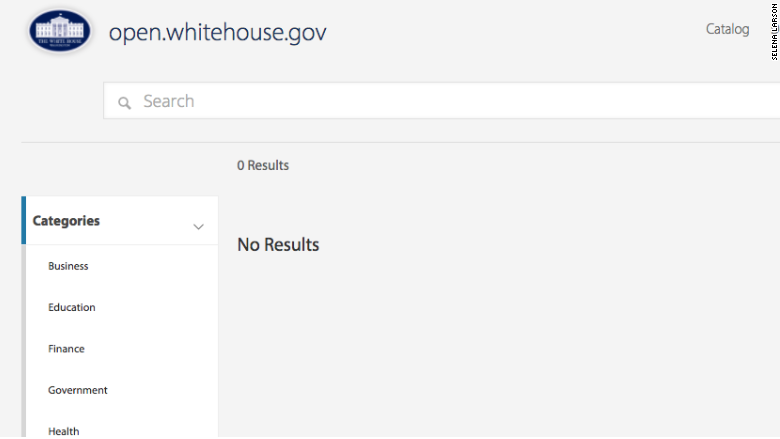 No climate data has been removed from the EPA website, but with congressional Republicans pushing to eliminate the EPA entirely, Data Refuge is preparing for the worst case scenario.
"We're making sure that the data also continues to be accessible for those governmental agencies ... who rely on U.S. federal climate and environmental data," said Wiggin, who is also the founding director of the Penn Program in Environmental Science.
Data Refuge is working with organizations and universities like Tufts, Union of Concerned Scientists, Association of Research Libraries, Mozilla and the Sunlight Foundation.
The Sunlight Foundation is a nonpartisan government transparency organization that uses data to keep government accountable. It publishes instances of data removal and links to archived information.
"There are lots of reasons to be concerned about the future of open government data in the U.S., but it's not because of it being taken offline, although that's a risk factor," said Alex Howard, deputy director of the Sunlight Foundation. "It's that it might be de-funded in Congress."
In January, Arizona Representative Paul Gosar introduced a bill that would limit the collection and disclosure of data about racial disparities in fair housing. It also would prohibit organizations that use federal funds from studying this data.
Related: Facebook won't help build a Muslim registry
Public data is used for everything from GPS, to product recalls and the weather forecast. The government spends almost $140 billion a year in scientific research and development, according to a study from the American Association for the Advancement of Science. The National Institutes of Health alone spends over $32 billion annually for medical research.
To gear up for potential data droughts, groups are organizing through traditional social tools like Twitter and Facebook. One platform, data.world, is a social network exclusively for people who want to find and collaborate on building data sets, much like how programming site GitHub lets coders collaborate on building apps. It already has tens of thousands of open government data sets available.
"There's a lot of different ways that civic activism is happening right now and this is one of them," Howard said. "There is organized activity going on around the country, and we're certainly focused on this in a way we wouldn't have been with a different electoral outcome."
Correction: The ProPublica piece referenced in this story has been corrected to note that the Trump administration did not order this data removed. Our story has been updated.