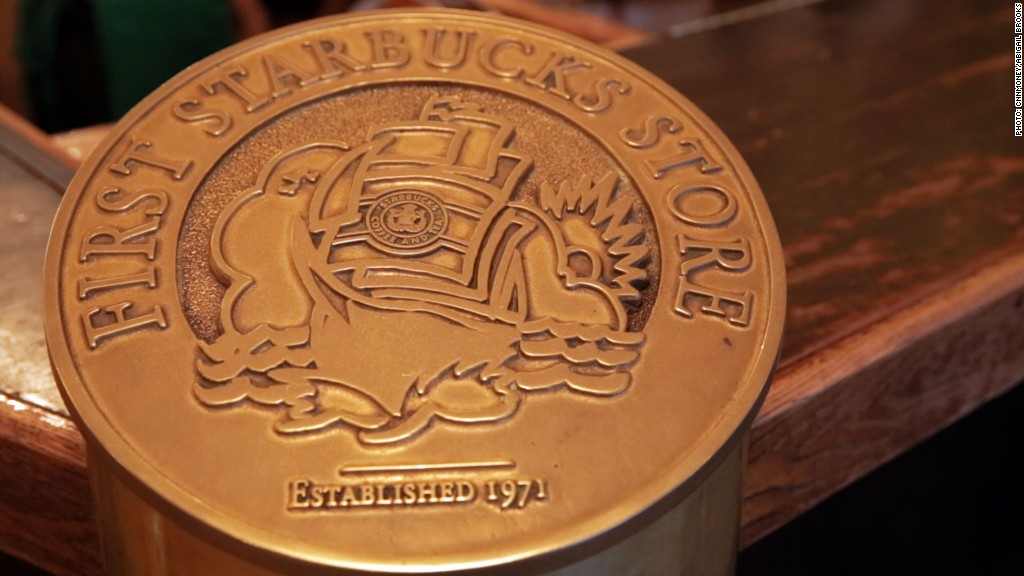 Starbucks boss Howard Schultz dreamed up the idea of starting a coffeehouse chain during a trip to Milan in 1983.
Now, with his tenure as CEO set to end in April, Schultz is bringing Starbucks to the city that inspired its creation.
The global coffee giant has announced plans to open its first store in Italy late next year in Milan. The location, a 25,500-square-foot Roastery, will sell "premium, small batch, Reserve coffees" and food that's baked on-site by the Italian artisan Rocco Princi.
The opening will take place more than a year after Starbucks first planned to enter Italy -- a country that is known as the home of the espresso.
But will the city that served as Schultz's inspiration welcome his return more than three decades later?
Italians typically drink €1 espressos while standing at the bar in a local, family-owned cafe. The idea of drinking a large coffee from a foreign chain is unlikely to go down smoothly.
"Italians are extremely picky about their food," said U.K.-based food specialist Robin Fegen. "They probably have a coffee guy who they know by name. It's going to be hard to take them away from that."
It's a culture clash the American coffee giant is prepared for. Starbucks said it's going to take things slowly, taking a "respectful and measured approach to store openings."
It plans to open a few more stores in Milan, but has not announced whether it will open up shop elsewhere in Italy.
Related: Starbucks is building a massive Roastery in New York
There could be potential for expansion, however. Market intelligence firm Euromonitor said it expects Starbucks (SBUX) to target the cities of Verona and Venice after getting into Milan.
"This is an important project for the company and at the same time represents a big change for Italy, a country famous for its espresso coffee," it said in a research report.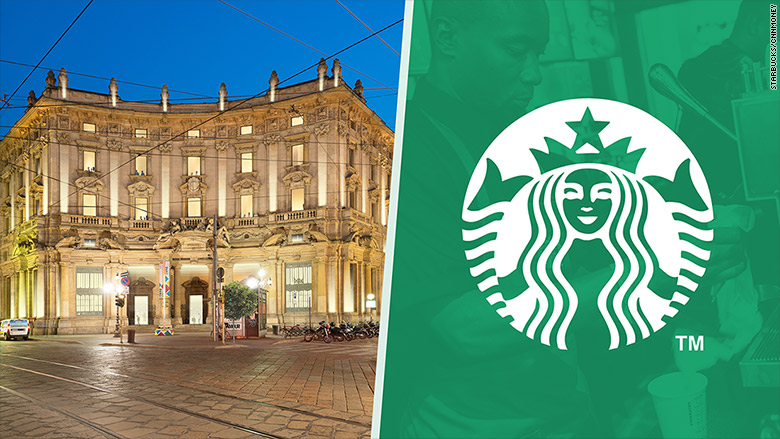 Euromonitor data show that Italians are becoming increasingly enamored with higher-priced coffee pods, which boosted their overall coffee spending last year by 2% to €1.8 billion ($1.9 billion). The biggest coffee brand in the country is Luigi Lavazza, with more than one-third of the market.
Related: Starbucks unveils chatbot app for ordering
Starbucks said it's determined to win over the new market.
"We waited for many years for the opportunity to demonstrate our deep respect for the Italian people and their rich heritage and culture around the art of coffee, and believe that now is the right time to come to Milan, in the right way," it said in a statement.