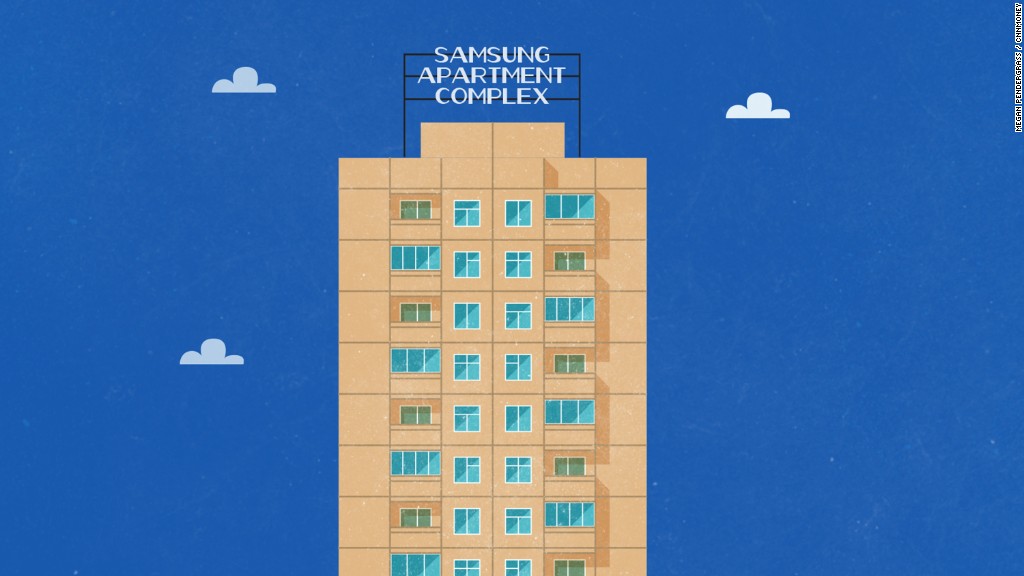 Samsung's legal nightmare is intensifying.
Prosecutors on Tuesday indicted Lee Jae-yong, the de facto chief of the giant South Korean conglomerate, on bribery and other charges. Four other Samsung executives were also charged with bribery and other crimes under the investigation into a huge political corruption scandal that has shaken the country.
The move means South Korea's highest profile business leader and some of his top lieutenants are now headed for trial. The scandal that has engulfed them has already brought hundreds of thousands of South Korean protesters onto the streets and prompted lawmakers to vote to impeach the president.
Lee, 48, was arrested earlier this month and has been in custody since then.
Prosecutors allege that Lee, who's also known as Jay Y. Lee, pledged tens of millions of dollars to win favor with President Park Geun-hye and secure government support for a merger that helped tighten his grip on Samsung.
Related: South Korea's long history of light sentences for business leaders
They are accusing him of bribery, perjury, concealing criminal profits, embezzlement and hiding assets overseas.
Samsung and Lee have denied the allegations.
The other indicted Samsung executives include Park Sang-jin, president of Samsung Electronics (SSNLF), which is the crown jewel in the Lee family's array of affiliated companies.
Samsung declined to comment directly on the indictments Tuesday, but it announced that Park is resigning. Samsung also said it would shut down its corporate strategy office, which coordinates plans for the conglomerate's various businesses and where some of the indicted executives worked.
Lee is the heir to Samsung's sprawling business empire. His father, the chairman of the group, suffered a heart attack in 2014 and has remained in ill health. Lee is also vice chairman of Samsung Electronics.
Related: How Samsung dominates South Korea's economy
Samsung's links to the corruption investigation have done further damage to the company's image after the humiliating fiasco over its fire-prone Galaxy Note 7 smartphone last year.
Lee is far from the first South Korean business leader to face accusations of corruption. His father, Samsung Group Chairman Lee Kun-hee, was convicted twice -- and pardoned twice.
Analysts say that Samsung Electronics has a strong group of senior managers who can manage the company on a day-to-day basis but that a protracted absence of Lee could affect big strategic decision making.
-- Yoonjung Seo contributed to this report.