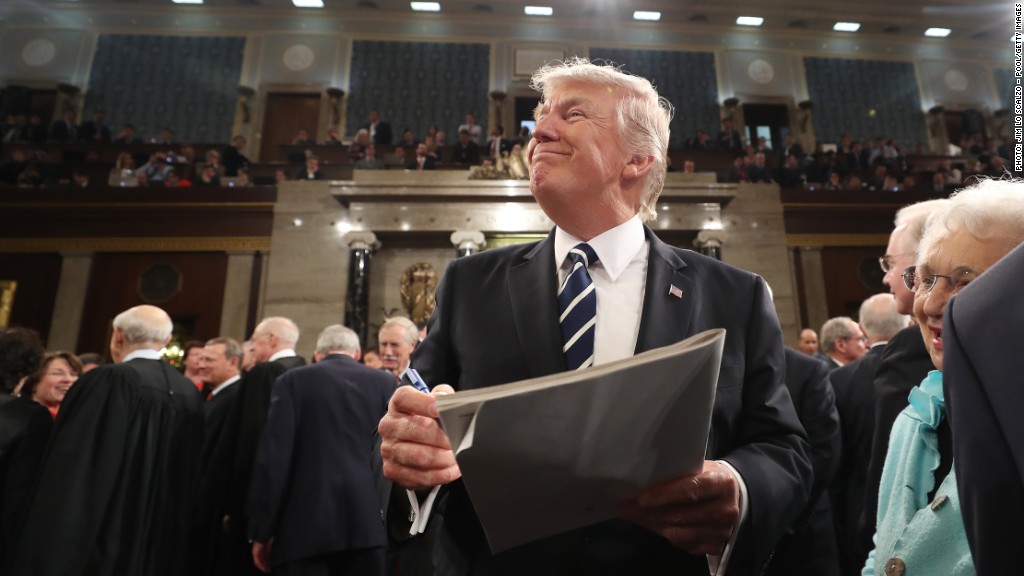 President Trump's supporters like what he said -- and how he said it. They overwhelmingly give him an A for his first big speech to Congress.
"I think he really stepped up his game," says Rick Quinn, a soft spoken 59-year-old who voted for Trump in Michigan. "He was much more polished. The speech didn't have anything to do with the media and that kind of stuff."
CNNMoney interviewed numerous Trump voters in the fall and winter. After Trump's speech Tuesday, we reached back out to nine of them.
Barbara Puckett, a 55-year-old mom who lives in Beattyville, a small town in Kentucky, noticed a change in Trump's tone.
"He wasn't as aggressive as he usually is. He was calmed down," she tells CNNMoney. She's one of many who say Trump makes her hopeful again -- hopeful that jobs will return to her struggling town and that the nation will be safer. She also thinks Trump is right to crack down on illegal immigration.
"Lots of people don't like the idea of building a wall, but I agree we have to stop illegal immigrants from coming in and getting welfare and food stamps," she says.
Trump supporters feel the president made a genuine effort Tuesday to soften his rhetoric and unite the country.
Related: 7 in 10 say Trump boosted optimism
The Navy SEAL widow touched us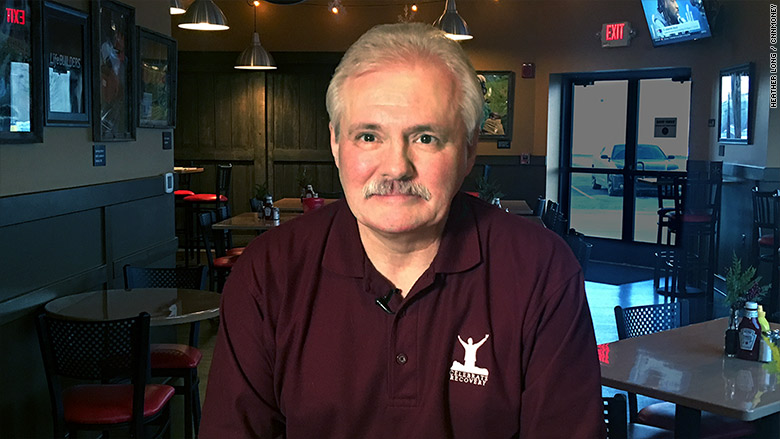 "I believe President Trump is sincere in asking Democrats and Republicans to come together for the good of the U.S.," says Mike Collier, a retired military veteran in Florida.
Charlie Saltkield, the owner of a motorcycle shop in southern Ohio, puts it this way: "It's a real touchy thing to talk about politics with my friends. Harder than it used to be. It's just real easy to offend."
He feels Trump's speech is a "reasonable start" for people in Washington -- and around the country -- to try to find common ground. "You're not going to pull this off in one speech, but...one year from now, he's going to gather up some more respect if he continues what he did tonight."
Nearly all the Trump voters who spoke to CNNMoney after the speech pointed to the powerful moment when the president recognized Carryn Owens, the widow of William "Ryan" Owens, a U.S. Navy SEAL, as a reminder of what's truly important to the country.
"Everybody was deeply moved by the moment by Carryn Owens," says Denise Edwards, an African American Trump supporter in Detroit. "People will talk about that for days and months to come."
"That got the most positive applause from both sides of the House. It represents patriotism in the country," Quinn says of the more than two minutes of applause given to the widow as she stood and wept.
Related: Even Trump voters want the minimum wage raised
Trump supporters like what he says on immigration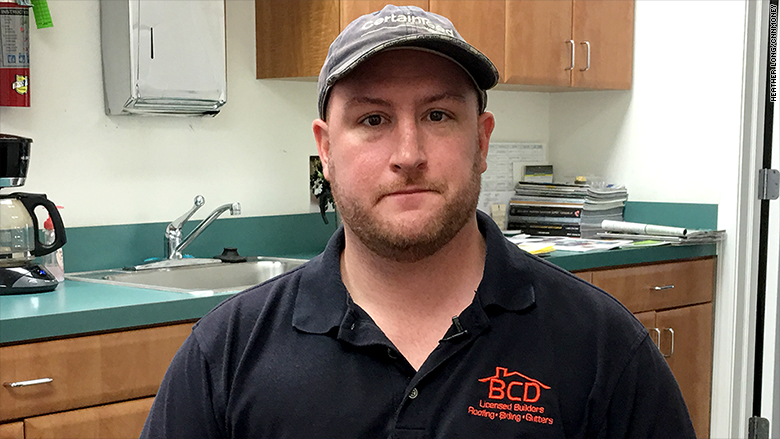 Bryan DeHenau, a 30-year-old Trump voter and small business owner in Detroit, is also glad the president took time to forcefully denounce hate crimes in America. DeHenau, a Christian, finds the recent desecration of gravestones in Jewish cemeteries appalling.
"He did absolutely have to address the hate crimes in the country. That can't happen," DeHenau says.
He also applauds the president for what he said about immigration. DeHenau believes he personally has been impacted by illegal immigrants taking away work from him. DeHenau runs a small roofing business. He says he frequently sees crews of illegal immigrants working on construction sites and that they undercut him by as much as 50% on pricing since they don't follow all the regulations.
"By finally enforcing our immigration laws, we will raise wages, help the unemployed, save billions of dollars, and make our communities safer for everyone," Trump said in the address.
Related: NAFTA is 'killing the American Dream,' Michigan workers say
Trump supporters' No. 1 concern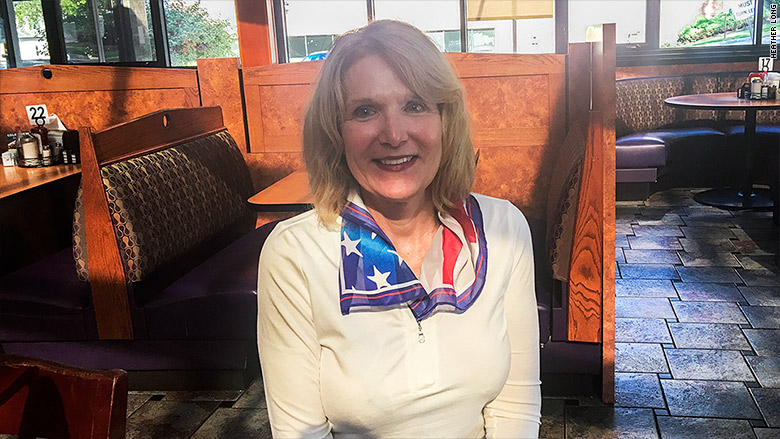 Ivan Torres immigrated legally to the United States from Ecuador decades ago. He earned a master's degree and settled in Reading, Pennsylvania. He is concerned at how U.S. immigration and customs officials are treating Latinos, but he voted for Trump because he thinks his blue collar town needs more (and better) jobs.
"Economics are the most important issue to the average voter," Torres, a small business owner, says. He fully supports Trump's "pro-growth" plans on to cut taxes and regulations.
The deepest concern for Torres -- and many Trump voters -- is how divided the country is.
"I don't think we've seen this kind of internal turbulence since probably the 1860s. We are at a vortex," Torres says.
Cynthia Schiaroli, a retired teacher who also lives in Reading, feels the other side of the aisle won't even give Trump a chance.
"I think the Democrats have been waiting for Trump to fumble," Schiaroli tells CNNMoney. But she feels Trump "has not let us down one time."
Related: President Trump says he's open to compromise on immigration
'He's doing everything I wanted'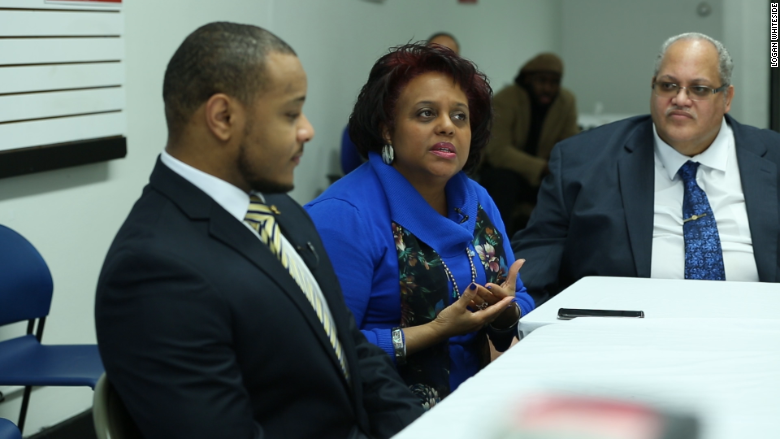 Edwards felt it was especially telling to watch the stone faces of Democrats in Congress when Trump talked about all the jobs he has helped create since the election.
"When he mentioned all the new jobs, they just sat there pouty-faced. They were going to hate Trump no matter what," Edwards says. She doesn't understand why they can't even celebrate jobs in their towns.
Puckett, from Kentucky, feels the same way.
"The liberals and the Democrats, they hate him so bad," she says. "I just don't know if he'll be able to win them over or not."
For now, many who voted for Trump in key swing states tell CNNMoney they believe the president is getting a lot done and has set the stage to do even more.
"He is doing everything I wanted him to do so far," says Randy Barr, who works at an energy plant in southern Ohio. "I just hope he works a little faster."