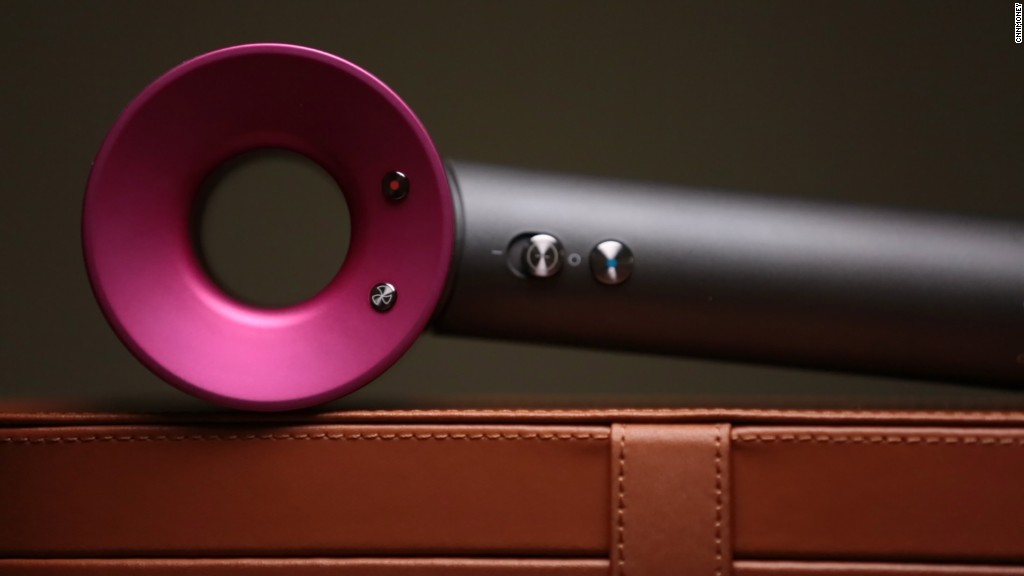 Dyson needs room to grow.
The engineering firm -- famous the world over for its sleek vacuum cleaners -- has purchased a massive 517-acre facility in England that will be dedicated to research and development.
The British firm has moved well beyond its vacuum roots, now designing upscale consumer electronics including hand dryers, hair dryers, heaters and lights.
The company won't reveal details about specific products it will be working on in the new location, which was formerly used by the military as a flight training school and air base.
But Dyson did say it would be developing battery cells, vision systems, machine learning and artificial intelligence at the facility. The company is also reportedly working on electric car technology after securing £174 million ($215 million) in government funding.
Related: The exact age when girls lose interest in math and science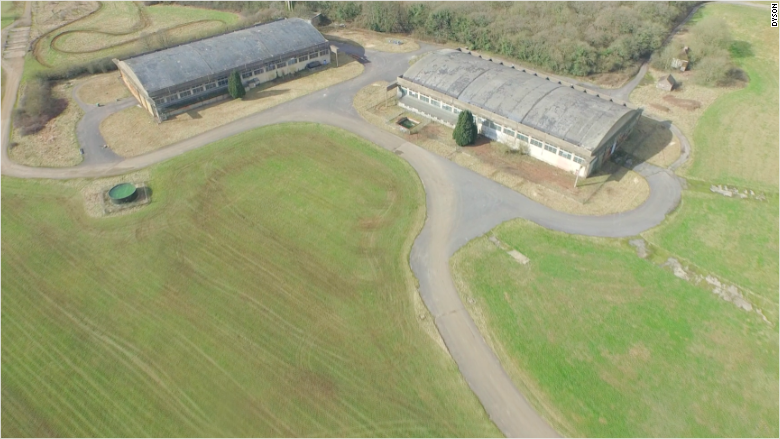 The firm has tripled its U.K. team over the past five years and currently employs 3,500 people in the country, half of which are engineers and scientists. It has another 5,000 workers outside the U.K.
Founder James Dyson said the company has now outgrown its 56-acre headquarters in Malmesbury, England, pushing it to buy the huge former military site two miles down the road. Hangars used in World War II will be renovated as part of the project.
Dyson is a vocal supporter of the U.K.'s exit from the European Union, a move opposed by most other technology and manufacturing bosses in the country. He said this week Brexit will not change his business plans.
"This is a vote of confidence in Britain and Brexit is just a sideshow: currency movements, corporate tax and tax relief on inventions are much more important," he said.
Related: Is Dyson's $399 hairdryer worth it?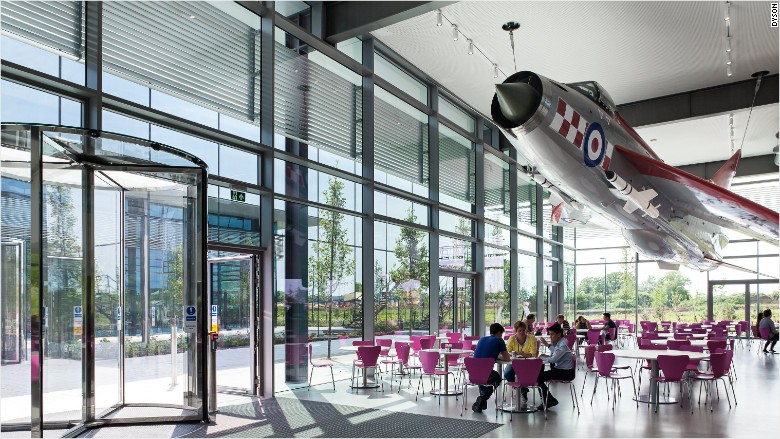 One key issue that is constraining the company is a shortage of engineers and scientists.
The firm will open the Dyson Institute of Engineering and Technology later this year to train young engineers and fill new positions. It says the institute will "offer the brightest aspiring engineers a relevant alternative to a traditional university degree."
The firm currently has more than 700 job postings on its website, more than half for roles in the U.K.
Dyson has also been growing in Singapore, where it opened a new technology development center last month.
The private firm's most recent financial results show it made £1.7 billion ($2.1 billion) in 2015, up 26% from the previous year. It invested nearly half of its £448 million ($554 million) profits back into developing new technologies.