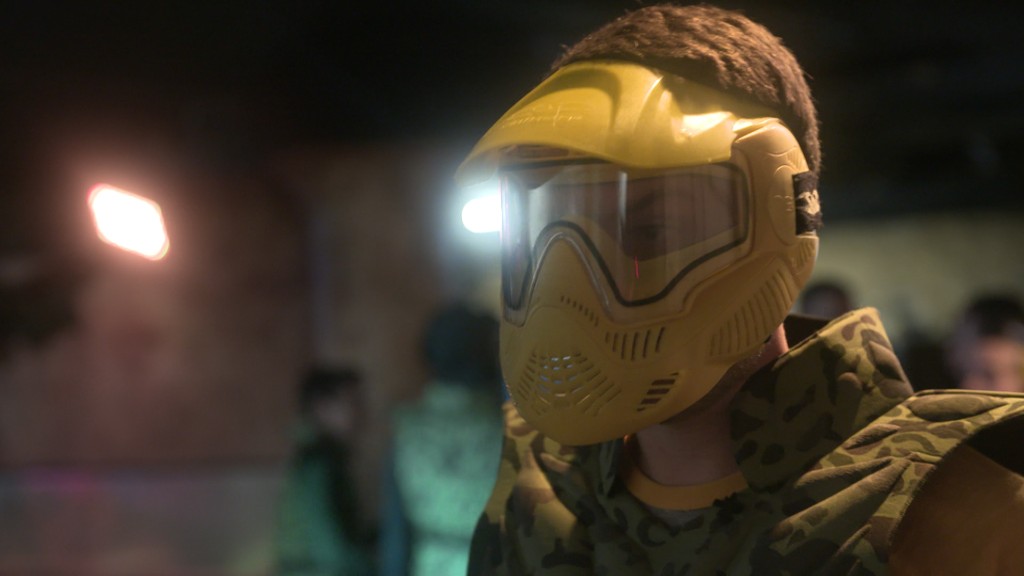 For years, there was one message Evan Spiegel couldn't make disappear.
"I'm asked one question most often," the Snapchat CEO said in a 2015 commencement speech. "'Why didn't you sell your business? It doesn't even make money. It's a fad. You could be on a boat right now. Everyone loves boats. What's wrong with you?'"
This week, Spiegel will finally put that question to rest.
Snap, the parent company of Snapchat, is expected to go public on Thursday with a market value of as much as $22 billion -- and possibly higher if the company receives enough demand from investors.
At the high end of Snap's proposed pricing range, Spiegel and his cofounder Bobby Murphy would each own shares worth about $3.6 billion. Spiegel is also entitled to a CEO reward for taking the company public, which would push his personal net worth to more than $4 billion.
To put that in context: Spiegel was widely rumored to have turned down Facebook's (FB) offer to buy Snapchat for $3 billion in 2013. The amount sounded extraordinary considering the messaging app was barely two years old and not making any money.
Now, Spiegel's share of Snap may be worth more than that entire Facebook offer.
The big payday caps off the rapid rise of a secretive 26-year-old tech CEO who has bucked the common wisdom in Silicon Valley at every turn.
Related: Snapchat's IPO has a Twitter problem
Just six years ago, Spiegel was working on a failed startup called Future Freshman, which he later said was used by "no one... except my mom." Less than three years ago, he reportedly moved out of his dad's house and got a place of his own.
With Snapchat, Spiegel bet on the allure of sharing more posts with fewer people. That ran against the standard of using social media to broadcast your life and thoughts to everyone you know (and some you probably don't). Even stranger, Snapchat posts disappeared.
Many wrote off Snapchat as a tool for sexting. Spiegel offered a different take: Social media was no longer solely about creating a public identity built from posts of everything you've ever done. It could also be about "instant expression" with those closest to you.
"Historically, photographs have always been used to save really important memories," Spiegel said in an explanatory video in 2015. Now, "pictures are being used for talking."
"That's the bet with Evan -- that his ability to re-imagine media despite the naysayers will be a catalyst for the company to continually reinvent and renew its opportunity," Michael Moe, founder and CEO of GSV Capital, an investor in Snap, tells CNNTech.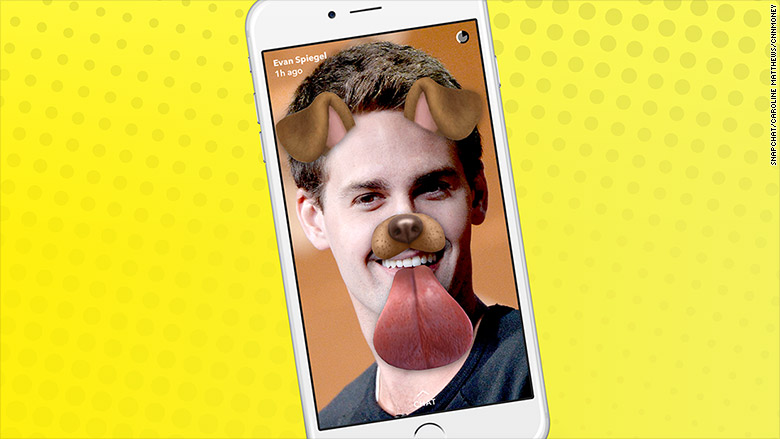 Spiegel has consistently pursued what Moe describes as a "contrarian streak."
Snapchat defaulted to vertical videos when most popular services preferred horizontal. Spiegel mostly stayed away from interviews and elaborate media demos favored by rivals like Facebook. And he chose to headquarter the company by the beach in Los Angeles rather than in Silicon Valley.
After refusing to take the Facebook acquisition offer everyone seemed to think was a no-brainer, Spiegel is now steering the company to go public at a time when most billion-dollar startups are choosing to sit on the sidelines.
Spiegel may be Snap's top selling point right now -- and perhaps its only selling point.
Related: Snapchat's pitch to investors: 'Bigger isn't better'
"In this case, an investment ... is completely a bet on the two founders and particularly Evan Spiegel," says Lise Buyer, an IPO expert with Class V Group, who helped Google (GOOGL) with its IPO.
"Part of it," she adds, "is because the numbers are so atrocious."
Snapchat's financial losses are growing and its user growth is slowing amid renewed competition from services like Facebook's Instagram. If that's not enough, Snap's two cofounders will hold voting control for the publicly traded company.
"After the offering, Mr. Spiegel and Mr. Murphy will control all stockholder decisions," Snap wrote in its IPO filing. And thanks to the generous CEO award granting him additional shares, "Mr. Spiegel alone may exercise voting control."
"The bet is that those who saw the early signs to build this company can keep that momentum going long into the future," says Buyer. But the voting structure, she says, "is setting a new precedent."
The question is whether this contrarian move will work out as well as Spiegel's others.