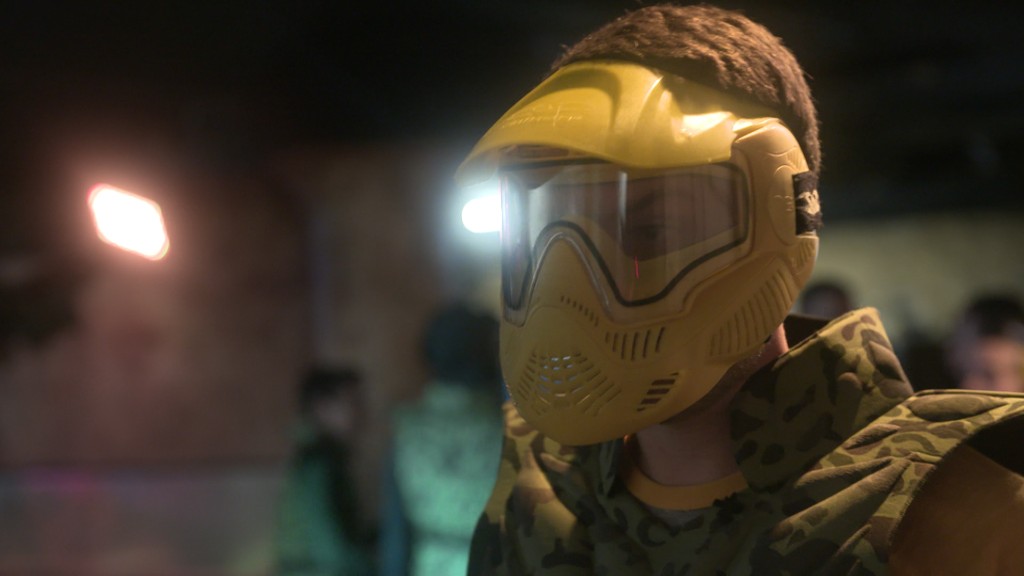 Snap crackled and popped at its Wall Street debut.
Snap (SNAP), the parent company of Snapchat, began trading at $24 a share on the New York Stock Exchange Thursday, a 40% increase over its IPO price. Snap's stock went as high as $26.05 before ending the day at $24.48, a gain of of 44%.
At the closing price, Snap now has a market valuation of nearly $35 billion.
The company priced its initial public offering at $17 a share Wednesday, above its previously proposed range of $14 to $16 a share. Snap is the biggest U.S. tech company to go public since Facebook (FB) in 2012 and the largest tech IPO period since Alibaba in 2014.
In fact, Snap is now worth about three times as much as Twitter (TWTR)'s current market cap.
Evan Spiegel and Bobby Murphy, Snap's 20-something cofounders and newly minted billionaires, rang the opening bell. The floor of the exchange featured Snap's ghost logo and its quirky smiling yellow vending machines that dispense sunglasses.
"The demand for the Snap IPO has been very, very strong," says Jeff Zell, an analyst with IPO Boutique, a research firm. There was enough investor interest for Snap to raise its IPO price more, according to Zell, but it likely wanted to see the stock pop on the first day.
Yet, some analysts were quick to rain on Snap's parade.
"It is significantly overvalued," Brian Wieser, an analyst with Pivotal Research Group, wrote in an investor note Thursday. "We value Snap at $10 per share."
Related: Snapchat's $4 billion man
The young company saw user growth slow to a halt in the final months of last year, according to its original IPO filing last month. The slowdown coincided with Facebook's Instagram launching a Snapchat copycat feature.
In the filing, Snap repeatedly said its user numbers and engagement "can be lumpy and unpredictable" -- or the opposite of what Wall Street typically prefers.
Snap only began making money two years ago and is still struggling to turn a profit. The company suffered losses of $515 million in 2016, up from a loss of $373 million the year before.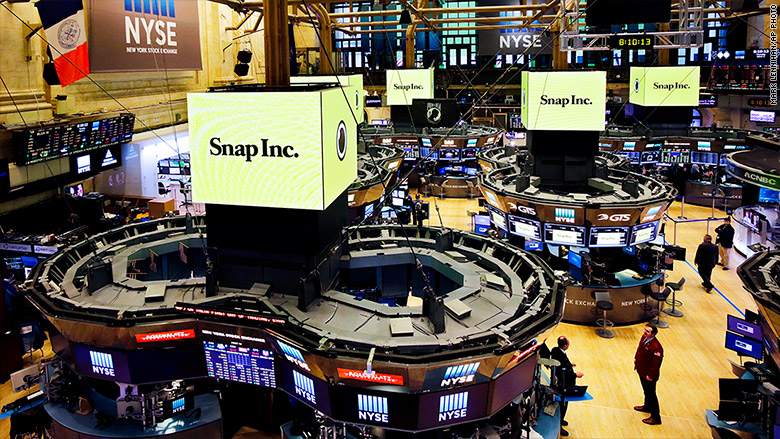 And Snap's two young founders will maintain voting control over the company, meaning those buying its stock now will have no say in how the company operates.
"This is setting a new precedent," says Lise Buyer, an IPO expert with Class V Group, who helped take Google (GOOGL) public. "It certainly pushes the limits on governance."
Yet, Snap is also one of the few billion-dollar tech startups choosing to go public and by far the largest. Square (SQ), Twilio (TWLO), Line (LN) and other high-profile tech IPOs from the last 18 months are each just a fraction of Snap's market value.
"[Investors] saw Facebook, they saw Twitter back in the day. They don't want to be the one that misses this one," Zell says.
Related: How going public may change Snapchat
Snapchat launched its app for disappearing messages in 2011 and gradually expanded it to include high-tech photo effects and curated stories from users and media companies.
Snap now defines itself as a "camera company" and recently launched its first hardware product: smart sunglasses.
But Snap's core business is still its messaging app, which has a much smaller audience than rival Facebook. Snapchat had 158 million daily users in the most recent quarter, compared to Facebook's 1.23 billion daily users.
"One of the challenges that we've encountered over time is to explain to people why bigger isn't better," Evan Spiegel, Snap's CEO and cofounder, said in a presentation to investors ahead of the IPO.
Snap's secret weapon, according to the company and some analysts, is that its users are younger and incredibly engaged.
"I don't know how to use it," says James Cakmak, an analyst with Monness, Crespi, Hardt & Co. All that matters, he says, is "Generation Z uses it, and uses it aggressively, because advertisers are clamoring for their dollars."