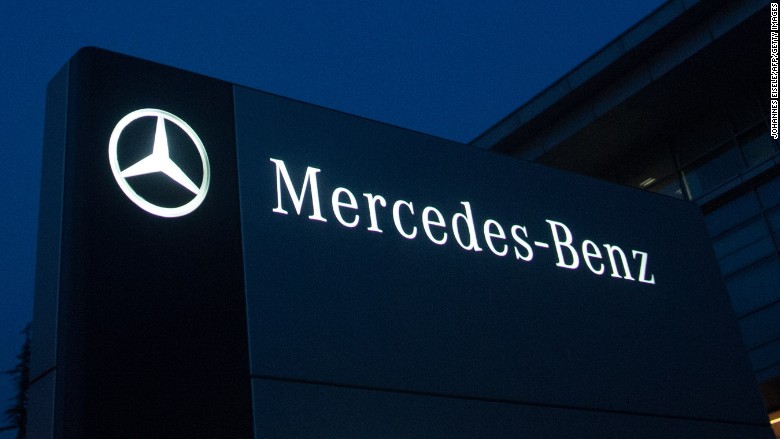 About 308,000 Mercedes-Benz vehicles across the United States will soon be recalled because of a potential fire hazard.
The problem has been linked to 35 car fires in the country, the company said Friday. Mercedes said its parent company, Daimler AG (DMLRY), determined that there's an issue with an engine part that can cause an electrical fire.
The recall will include certain C- and E-Class vehicles, as well as CLA, GLA and GLC vehicles.
"This situation typically occurs in the rare situation where a vehicle is stranded in a significant amount of standing water and the engine stalls and cannot be restarted on the first try," a Mercedes spokesperson told CNNMoney.
The company said it's currently unaware of any injuries or deaths resulting from the issue.
Related: $4 million Lamborghini supercars recalled after fires
The recall is voluntary, and Mercedes said the National Highway Traffic Safety Administration -- which helps companies carry out recalls -- has been notified.
The company expects to alert U.S. customers about the problem over the next 60 days. To fix a vehicle included in the recall, customers are typically instructed to bring it into a dealer. Mercedes said the fix for this issue will take about an hour to complete.
Reuters reported Friday that the recall also includes roughly another 700,000 vehicles abroad. A spokesperson for the U.S. arm of Mercedes was not able to verify those numbers for CNNMoney.
Daimler AG did not immediately respond to CNNMoney's request for comment.