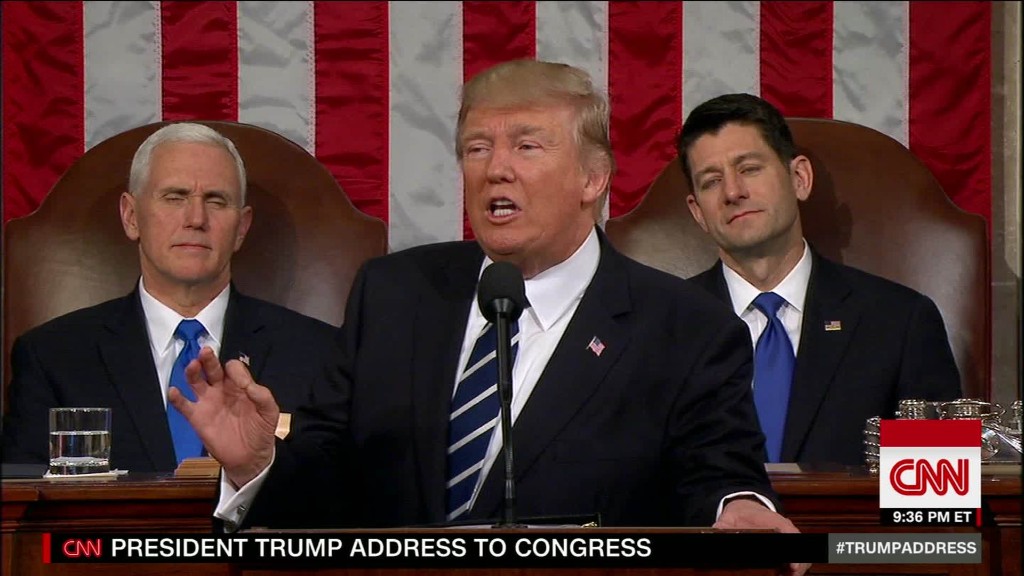 President Donald Trump wants an immigration system like Canada's or Australia's, one that's "merit-based" and ensures those entering the country can bolster the U.S. economy, not weigh it down.
"It is a basic principle that those seeking to enter a country ought to be able to support themselves financially," Trump said Tuesday during his speech to Congress. "Yet, in America, we do not enforce this rule, straining the very public resources that our poorest citizens rely upon."
While there is general support in Washington for such a plan, however, Trump did not clarify what he envisioned by a merit-based system -- a term that could signal a compromise position with broad support or one that critics say may clamp down on even legal immigration to the U.S. even further. The White House press office did not respond to requests seeking further information.
But there are some clues as to how this system would work.
Related: In Arizona, the mandated use of E-Verify has had mixed results
Generally speaking, merit-based systems favor highly-skilled immigrants with some level of higher education.
The U.S. had a version of a merit-based system in place until 1952. At the time, applicants were selected based on the results of a literacy test. But in the 1950s, the U.S. began moving toward a family-based immigration system.
This system, which has been in place ever since, focuses on allowing spouses and relatives of U.S. citizens into the country. The U.S. also issues special visas for workers and refugees, too.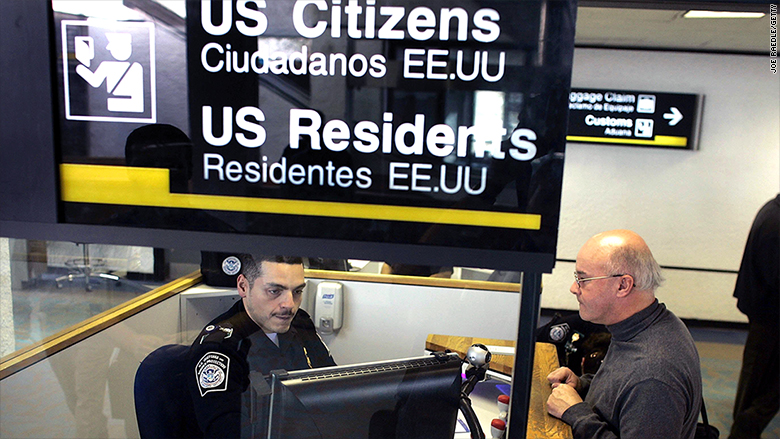 Proponents of a merit-based system say inviting the best and brightest minds into the country will make America more competitive and reduce the number of low-income immigrants relying on public benefits.
"If you decide to come to the United States immediately following college, are you more valuable than if you come a year before your retirement? Are you more valuable if you're educated than if you're not? All of those are just common sense and we're virtually the only desirable country on Earth that doesn't have a merit system," said Rep Darrell Issa, who in 2013 wrote the SKILLS bill, which sought to increase the cap on H-1B and other types of visas for highly skilled workers, among other things. That bill was passed by the House but was not passed by the Senate.
Another compromise that sought to reform both high- and low-skilled immigration was the 2013 Gang of Eight bill that passed the Senate but died in the House. After Trump's speech, Arizona Republican Sen. Jeff Flake suggested that bill could be a "blueprint" for what the president discussed.
But there's another interpretation of merit-based systems, one that was long advocated by Attorney General Jeff Sessions when he was a senator. He and other advocates for restricting immigration envision a merit-based system where far fewer immigrants are admitted and efforts are made to ensure that those that do get into the country, don't compete with American workers.
Sens. Tom Cotton, of Arkansas, and David Perdue, of Georgia, have proposed a bill that would cut U.S. immigration by half, by cutting back on family immigration, lowering refugee visas and ending diversity lotteries. That approach has far less support in the Senate.
In a statement Dan Stein, who is President of Federation for American Immigration Reform, a longtime Sessions ally and like-minded group, said the shift to merit-based immigration would "ensure that we can maximize the benefits of immigration while minimizing the downside."
Critics of merit-based systems say they unfairly favor wealthy immigrants and cut off a crucial supply of low-skilled workers. They also note that immigrants do not rely on public benefits as much as Trump and other conservatives claim they do.
Related: How immigrants helped save the economy of Akron, Ohio
"Family immigration has not ever been proven to be a drain on society," said Leon Fresco, former head of the U.S. Department of Justice's Office of Immigration Litigation during President Obama's administration. "Its entire premise is that the family takes charge of the immigrant."
Those looking for insights into Trump's plan could look to Canada and Australia. Both countries use point-based systems to assess whether a person qualifies to enter the country as a skilled worker. Applicants earn points based on things like their level of education, age, work experience, ability to speak English (or in Canada, French as well) and whether they have a job waiting for them.
Canada's federal skilled worker system, for example, awards a person who has a Ph.D 25 points, while a person with a master's gets 23. If an applicant scores a total of 67 points or higher, they can qualify to immigrate to Canada as a skilled worker.
Fresco said a points-based system may seem appealing, but there is one problem: Without a job offer, once these highly skilled immigrants arrive there is no guarantee that they can get work in their respective field. "If you do it solely on points and not on if the person has a job waiting for them, then you get a lot of 'Ph.D cabdrivers,'" he said.
And focusing solely on highly skilled immigrants won't help industries like farming and construction that rely heavily on low-skilled workers. Many employers in these industries say they are struggling to find workers and it's nearly impossible to find Americans willing to fill the jobs.
Competition for workers in the agricultural industry, for example, has sent average farm worker wages up 5% in the past year, to $12 an hour, according to the U.S. Department of Agriculture figures.
One of the biggest hurdles for these industries is that there aren't enough options to help low-skilled workers to legally immigrate to the U.S., said Maria Lorena Cook, a professor of comparative labor at Cornell University.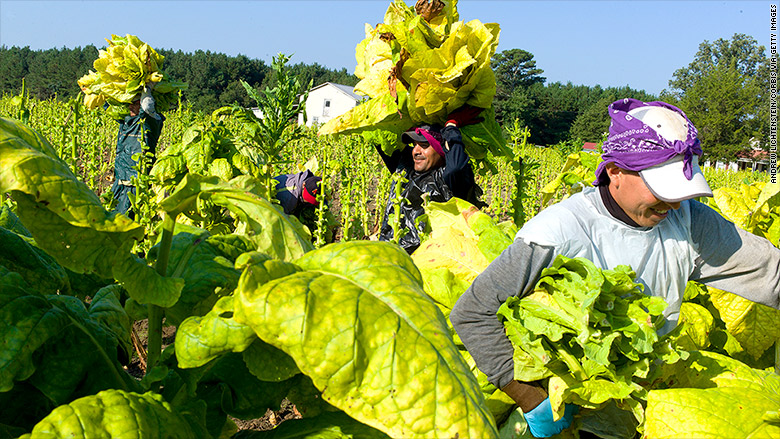 "It is precisely this lack of legal immigration options for many low-skill immigrant workers, coupled with the structural dependence of broad sectors of the U.S. economy on immigrant workers, that is responsible for the large number of undocumented immigrants in the country today," she said.
Related: Sanctuary restaurants vow to protect undocumented workers
Both Canada and Australia offer avenues for lower-skilled immigrants to enter the country as well, but these are usually dependent on the immigrant having a job offer in hand first.
Canada has a guest worker program which serves the nation's agriculture industry, for example. It also has a Provincial Nominations Program in which its provinces can petition for immigrants who have the skills, education and work experience needed there.
"We still have a lot of question marks for what [Trump's merit-based immigration system] means, but it opens the door for Congress to start having more substantive conversations that could lead to legislation that could provide a legal and stable workforce for our farmers," said Kristy Boswell, director of Congressional relations with the American Farm Bureau Federation.