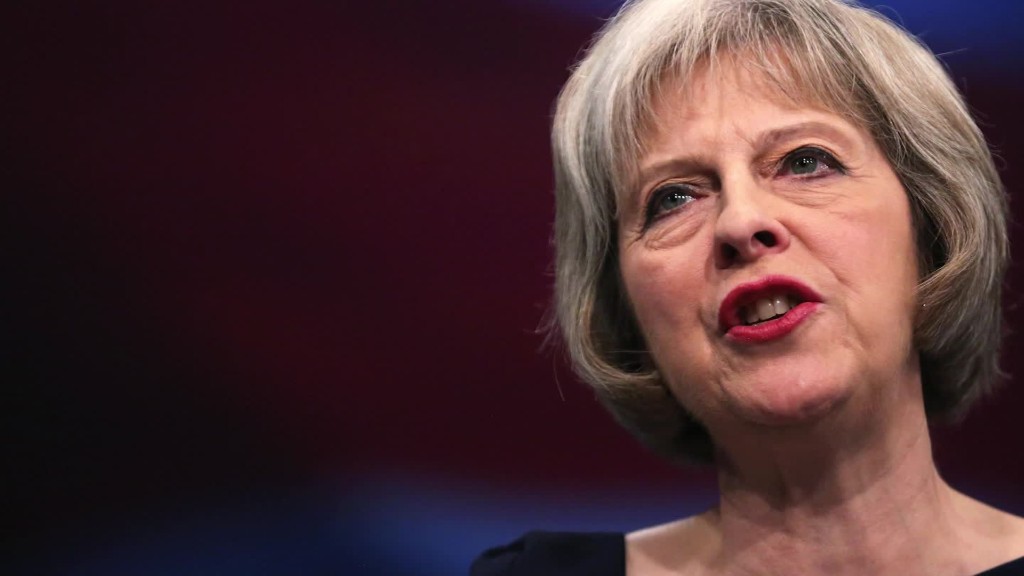 Prime Minister Theresa May believes leaving the European Union is a chance to reverse decades of industrial decline in Britain.
But with formal Brexit negotiations about to begin, the foundations of one key manufacturing industry are shaking: Autos.
Global automakers support hundreds of thousands of jobs in Britain. Their workers are well paid, and many of their factories are located in communities where jobs are desperately needed.
May is seeking a complete break with the EU -- a strategy that is almost certain to mean new trade barriers between the U.K. and its biggest export market. That could make it more expensive for British manufacturers to import components, and push up the price of cars exported to Europe.
"Automakers are getting very nervous," said Justin Cox of market intelligence firm LMC Automotive. "When you put these obstacles in the way of any business, or just the uncertainty ... you see investment diverted elsewhere."
Here's where the cracks are beginning to show:
Nissan
In October, Japan's Nissan (NSANY) said it had been convinced to build two new models at its massive production facility in Sunderland after getting reassurances from the British government about Brexit.
The reassurances have not been published, but they appeared to secure Nissan's future in the country.
That was before May said that the U.K. would be leaving Europe's single trading market, which allows the free flow of goods and workers across borders.
This week, Nissan's head of European manufacturing Colin Lawther, told members of parliament that the company would have to "adjust" its business depending on how Brexit pans out.
Asked if the Sunderland factory's future was safe, Lawther said: "No, I would not say that at all," noting that a potential 10% EU border tariff would erode Nissan's profits.
He also urged the government to invest £100 million ($122 million) to support auto suppliers in the country.
Nissan employs nearly 7,000 workers at its U.K. plant.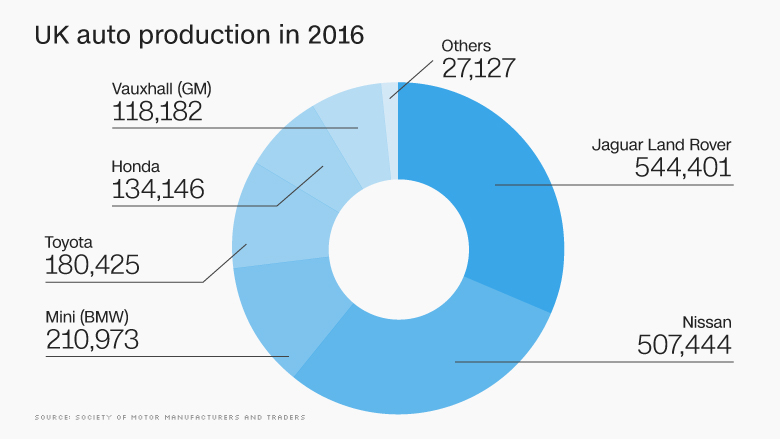 Ford
The GMB labor union said this week that Ford (F) is planning to slash 1,100 jobs at its engine facility in Wales over the next five years.
The U.S. automaker declined to confirm the job cuts. It said the engine factory's ability to win new business would depend on its "efficiency and global competitiveness."
Ford has said in the past that Brexit will cost it an extra $600 million in 2017. Part of the cost is due to currency fluctuations.
BMW
BMW (BMWYY), which owns the iconic British brand Mini, does the bulk of its Mini manufacturing in the U.K. But its new electric model could be produced in German or Dutch factories.
German newspaper Handelsblatt cited BMW sources as saying it wouldn't make sense to invest in Mini's main plant in Oxford if Britain makes good on its vow to leave the EU single market.
The company told CNNMoney that a decision hasn't been made yet, but acknowledged that its Oxford factory is operating near full capacity.
LMC Automotive's Cox said that continued investment is critical to the industry: "At best, [Brexit] delays business decisions and at worst it prompts investment to be diverted elsewhere," he said.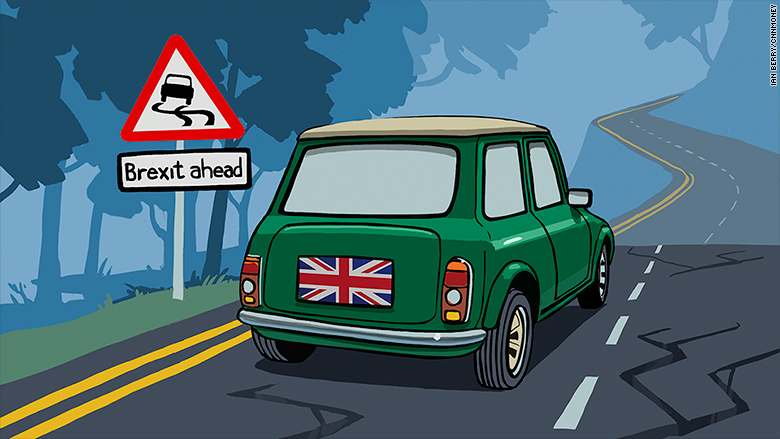 General Motors
GM (GM) is in talks to sell its struggling European business to France's PSA (PUGOY), which owns Peugeot and Citroen.
That could put 4,300 employees at GM's British brand -- Vauxhall -- at risk.
Politicians and union leaders in Germany, France and the U.K. have all expressed worries that jobs will be lost if the deal goes through.
The British government has raised its concerns about the future of Vauxhall with GM executives.
Jaguar Land Rover
Indian-owned Jaguar Land Rover should be better placed to cope with Brexit because it charges a premium for its luxury cars and SUVs, making it easier to absorb any potential new tariffs or costs, said Professor David Bailey, a specialist in industrial strategy at Aston Business School.
It also sources most of its parts from local suppliers, allowing it to bypass any new import duties.
Still, Jaguar Land Rover employs 40,000 people -- just under half its global workforce -- in the U.K. and is lobbying the government to get the best possible deal during its Brexit negotiations.
"We are engaging with the U.K. government, the European Commission, European Parliament and other relevant parties to make our position clear on the importance of customs-free and tariff-free trade between Britain and the EU, along with the preservation of current labor rules and industry regulations," it said in a written statement.