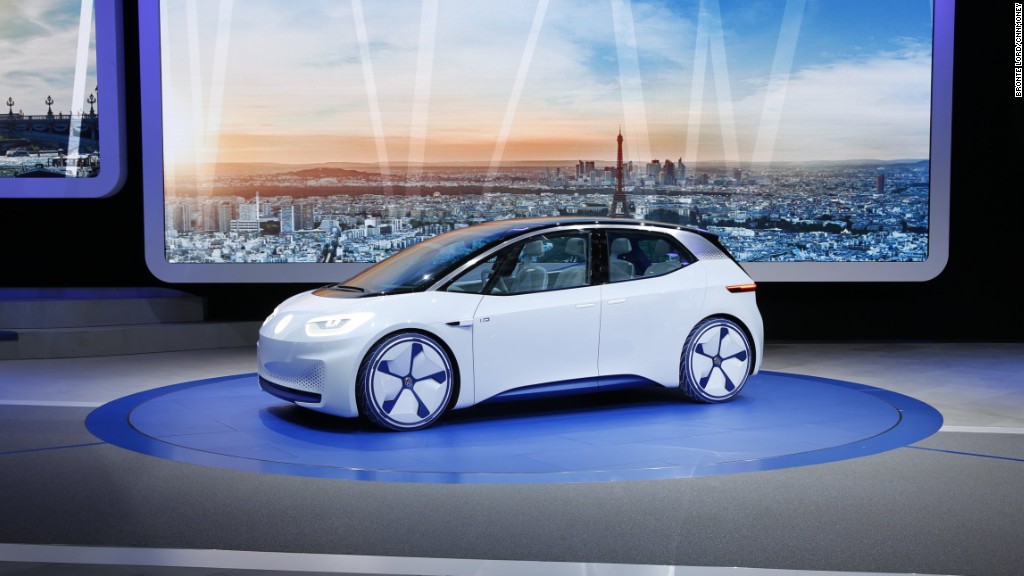 General Motors is expected to announce early Monday a deal to sell its money-losing European brand Opel to France's Group PSA, maker of Peugeot and Citroen cars.
The agreement with PSA will include Vauxhall, Opel's British brand. GM said last month it was talking to PSA about a sale.
The companies have called a joint news conference in Paris for 9:15 am Monday (3:15 am ET), and GM will brief investors at 7:45 am.
Opel, based in Germany, and Vauxhall have been part of GM (GM) since the 1920s but they've lost money for each of the past 16 years. Those losses now add up to more than $18 billion, according to GM's own figures.
GM isn't selling just because it's losing money in Europe. It sees richer investment opportunities elsewhere, particularly in growth markets like Asia and Latin America. Rather than spend more money trying to revive its brands in a highly competitive European market, it may prefer to invest for a better return elsewhere.
"This is a smart move for a company that sees far more potential in other global markets, while also investing heavily in the autonomous future of personal transportation," said Karl Brauer, executive publisher of the Autotrader and Kelley Blue Book automotive web sites in an email.
Britain's impending exit from the European Union has only made the prospects for Opel and Vauxhall more difficult.
Brexit could lead to trade barriers between the U.K. and EU, disrupting supply chains, pushing up the cost of components and raising the price of cars.
Related: Thousands of auto jobs in jeopardy as U.K. faces Brexit
The proposed GM-PSA deal will create a European autos giant to rival market leader Volkswagen (VLKAY).
But it is already sparking a backlash among European politicians and labor leaders in Britain and Germany who are worried that it will lead to plant closures and job cuts.
GM has 38,000 European employees, with more than 18,000 Opel workers in Germany and 4,300 Vauxhall employees in the U.K. In France, unions worry that PSA could also be in line for job cuts if a deal is struck.
PSA has turned around its own flagging fortunes in Europe. With the help of a big investment in 2014 from China's Dongfeng Motors and the French government, PSA (PSAV) has gone from near-bankruptcy to large profits.
PSA CEO Carlos Tavares has reportedly said he is considering taking Opel to markets outside Europe where customers won't consider buying a French car in the hope that a German marque will make a better impression.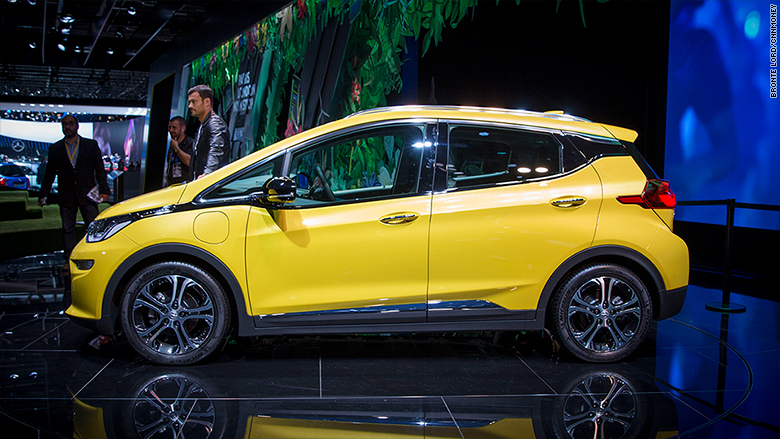 Some Opel models are sold in the United States and China, where they're branded as Buicks. In Europe, Opel also sells a version of the American-made Chevrolet Bolt electric car called the Ampera-e, and a version of the Chevrolet Volt plug-in hybrid, also built in America, called the Opel Ampera.
Selling off Opel and Vauxhall will leave GM almost entirely without a European presence. Beyond those brands, GM sells a few hundred Cadillac cars in Europe each year. Cadillac dealers there also sell a small number Corvettes and Chevrolet Camaros.
GM has come close to selling off Opel before. In 2009, a deal was reached to sell the brands to Magna International, an auto parts maker. That deal was abandoned after GM completed bankruptcy restructuring.