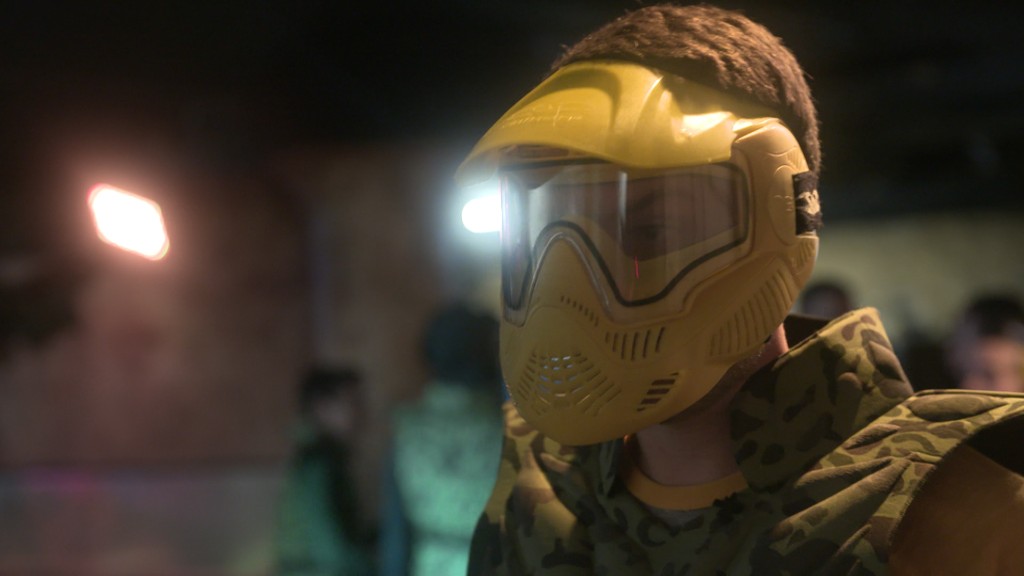 It's only been public for three days, but Snap Inc.'s successful market debut might be just what the IPO market needs.
Shares of Snap (SNAP), the parent of the popular app Snapchat, are up more than 40% from their offering price after surging Thursday and rising again Friday, even though they fell 12% Monday.
So the initial public offering window may now suddenly be wide open for many so-called unicorns, private companies with a valuation of at least $1 billion.
If Snap can convince investors to buy its stock despite slowing user growth and a history of operating losses, then maybe Uber, Airbnb, China's Xiaomi and big data firm Palantir could soon test the public's appetite for their stocks too.
Those four, like Snap, are among the biggest of the unicorns. They all have valuations above $10 billion and have even been dubbed "dekakorns" -- a group that also includes Uber rival/partner Didi, WeWork. Pinterest, Flipkart and Elon Musk's SpaceX.
"I'm not surprised that Snap has done this well," said Trevor Williams, a portfolio manager with Penn Mutual Asset Management, which invested in Snap before it started trading. "There is a thirst for something like this."
But even though Snap is off to a hot start so far, many other big unicorns may still want to take their sweet time going public. Wall Street has proven to be an unforgiving place for buzzy companies that fail to deliver on lofty promises.
Related: Snapchat worth more than Delta, Target and CBS
For every Facebook (FB) or Google (GOOG), a company that goes public and continues to grow and mature, there are many more examples of IPOs that failed to live up to considerable hype.
Look at Twitter (TWTR), GoPro (GPRO), Fitbit (FIT), Etsy (ETSY), and Groupon (GRPN). (Just to name a few.)
"The sexier and more glamorous a company's IPO, the more likely it is to be overpriced at its IPO date and to suffer meaningful downwards earnings and valuation revisions in the first 8 quarters after it goes public," wrote Laura Martin, an analyst with Needham & Co., in a report about Snap on Monday.
Martin issued coverage on Snap with an "underperform" rating -- essentially, a sell. She compared Snap to a lottery ticket.
For some private companies, getting bought by a larger rival might also be a safer option than going public.
Analytics firm AppDynamics filed for an IPO at the end of last year -- but canceled the IPO and sold itself in January to Cisco (CSCO) for $3.7 billion instead.
Of course, a company as large as Uber or Airbnb might not have the option of finding someone to buy it. At $68 billion, Uber is worth $12 billion more than GM (GM) and nearly $20 billion more than Ford (F).
Heck. Airbnb's private valuation of $30 billion makes it worth more than Hyatt (H), Hilton (HLT) and Holiday Inn owner InterContinental (IHG). It's worth only about $4 billion less than Marriott (MAR).
It's still not clear if Snap will continue to ride high once it reports its first couple of quarters of earnings -- or losses, as the case may be -- as a public company.
Another recent IPO, software company Nutanix (NTNX), plunged 26% Friday following disappointing earnings. The stock was down another 6% Monday.
Many investors might also rush for the exits once they are legally allowed to sell shares.
Related: Oh, Snap? You get NO say in how Snapchat is run
Even Penn Mutual's Williams concedes that could be an issue.
"Expect more volatility in the stock when the lockup expiration is over," he said. "And Snap still has a lot they need to prove with their business plan."
With that in mind, many other big unicorns will probably be content to let Snap be their guinea pig. If Snap continues to do well as the year progresses, more private giants may finally file for their own IPOs.
But if not, the Ubers and Airbnbs of the world may continue to kick the IPO can down the road to 2018 and perhaps even farther than that.