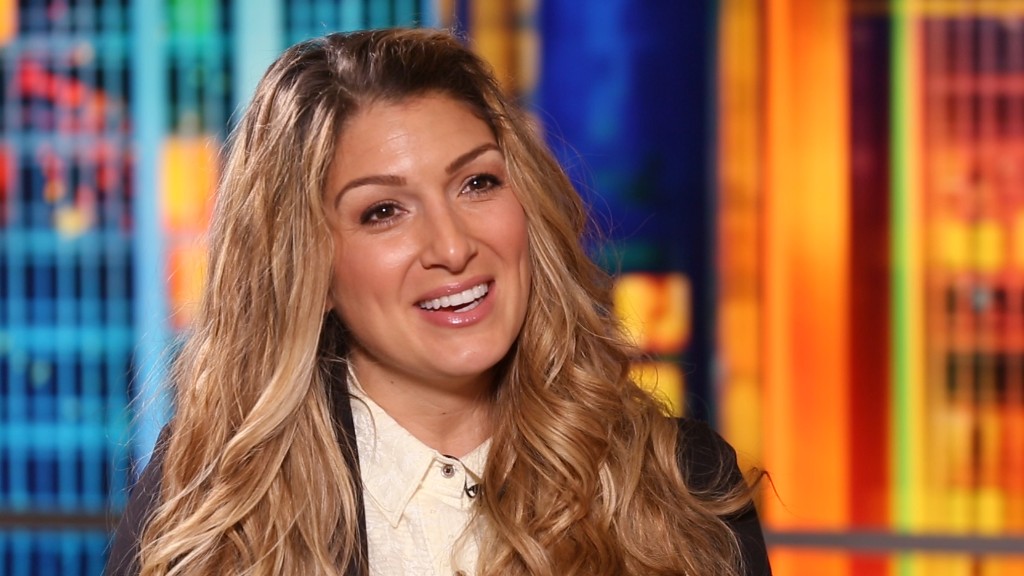 One in five women is sexually assaulted while in college, according to data from the National Sexual Violence Resource Center.
It's a big problem, so it's no wonder schools are willing to pay big money to try to find a solution.
Enter Alexis Jones. She's the woman schools hire to talk to their male athletes about sexual assault and domestic violence.
She's spent the last three years speaking with young male athletes at Division I schools like the University of Texas, the University of Florida and UCLA in an effort to get them to respect women.
Related: Jameis Winston: Girls should 'be silent'
Currently there are 311 sexual violence cases under investigation at colleges and universities, according to the U.S. Department of Education.
"One of the things that I do in every single locker room -- because I know who the guys are -- I pull pictures of their sisters and their moms and their girlfriends [from social media] and I make it very personal," Jones told CNNMoney. "Now they're staring at pictures of their 16-year-old sister and suddenly you reframe the issue completely."
Jones said she started with athletes because they're often treated "like gods" on college campuses.
"We identified them as the influencers and if we can influence the influencers, we thought we would have a broader reach," Jones said.
There's been such demand for her talks that she's now launching a program that will allow her to be in every locker room in the country.
Her ProtectHer program is now available as a 4-part kit that teams can buy. It includes a 50-minute documentary that sets the scene and explains why this issue matters.
In her talks, she defines rape and explains what consent actually looks like. For example, players have told her they knew a girl wanted to have sex with them because she liked their Instagram photos or flirted with them.
"The truth is, the majority of these guys would never intentionally rape a woman. To them, it feels very un-relatable," Jones said.
That's why she's equally concerned with addressing the attitudes that contribute to a "locker room talk" culture that disrespects women.
"We talk about: 'Are you making disrespectful jokes? How many girls are you texting at the same time convincing them that they're the only one?'" Jones said. "All these things that feel pretty innocuous, but ... something that all of them are participating in in some capacity."
Related: Uber CEO orders 'urgent' investigation after sex harassment allegations
Jones has received inquiries into her program from pro sports leagues, the military, prisons and even corporations.
She's seen firsthand how young men are affected by her talks.
"I've had guys come up to me in the locker room after my talks and cry telling me a personal story of theirs," Jones said.
There's also been positive feedback from coaches, including Yogi Roth, a former USC assistant coach who is now a college football analyst. Roth invited Jones to give her first talk to the high school players who compete at Elite 11, a national competition for high school quarterbacks.
"We felt that the conversation she would start was one that young men want to have but are often uncomfortable having," he said. "[The players] have remained in contact with her. As she has began to speak on college campuses Elite 11 alums became her largest advocates."