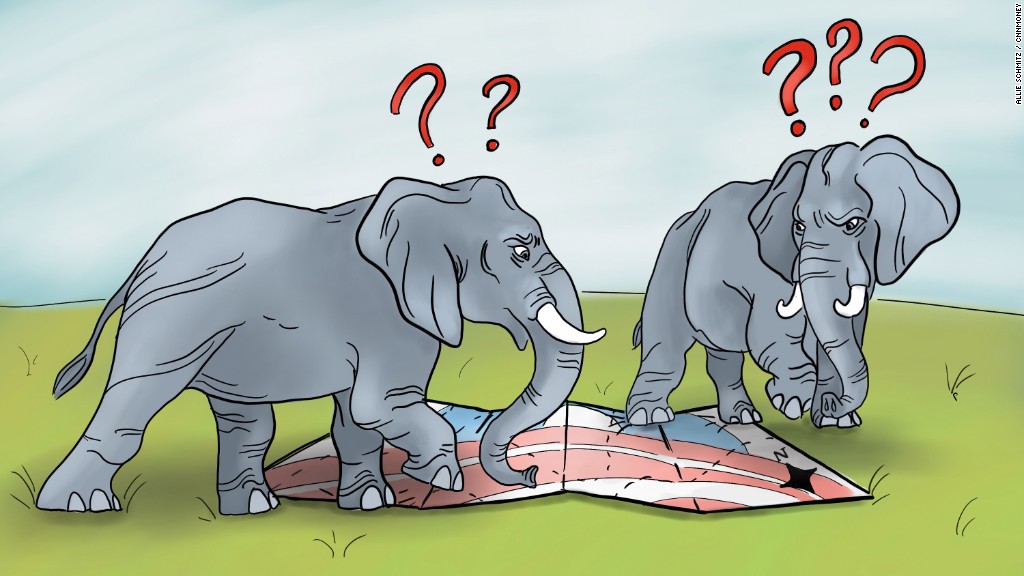 Up to 10 million people could lose coverage under the Republican legislation to repeal major portions of Obamacare, according to a new S&P Global report.
The bill, unveiled earlier this week, would allow insurers to charge older consumers more and to offer a wider array of policies that pick up less of the tab for getting care. And it would end enhanced federal funding for Medicaid expansion, as well as cap support for the entire Medicaid program. It would also replace Obamacare's subsidies with refundable tax credits based on a person's age and income.
Just what these changes would do to coverage is one of the most controversial aspects of the legislation. Republicans have shied away from answering that question and the Congressional Budget Office estimate has yet to be released.
Many health policy experts say that a large number of the 20 million people who gained coverage under Obamacare could be left uninsured. The S&P report aims to put a figure on the losses.
Related: Republicans' Obamacare replacement bill: The winners and losers
Among the provisions that would have the biggest impact on coverage is the premium hike for those in their 50s and 60s. Under the ACA, insurers could charge a 64-year-old no more than three times that of a 21-year-old. The GOP would widen that band to five-to-one.
That would likely send premiums for 64-year-olds soaring almost 30% to $13,125 a year, on average, S&P estimates. The proposed $4,000 tax credit that people in this age group would receive would only reduce the cost by 30%.
On the flip side, 21-year-olds would likely see their average premiums drop by 20% to $2,625 a year. And they would receive a $2,000 tax credit, covering 75% of the charge.
Related: Here's how the GOP's repeal plan sounds an awful lot like Obamacare
While this shift would boost participation among younger consumers, it would drive many older ones out of the market, S&P said. Overall, enrollment would decline between 2 million and 4 million people in 2019.
Even more people would be left uninsured because of the changes to Medicaid.
Some 11 million low-income adults have gained coverage in the 31 states and the District of Columbia under Obamacare's Medicaid expansion program. The GOP legislation calls for ending the enhanced federal funding for this program starting in 2020. Those already enrolled could stay as long as they remain continuously insured, but up to half have a lapse in coverage every year.
This would lead 4 million to 6 million people to lose coverage between 2020 and 2024 as these low-income adults fall off the rolls, S&P estimates.
Related: Under GOP draft of Obamacare repeal plan, a lot of people could lose coverage
Another major concern for the health care industry is replacing Obamacare's subsidies, which provide generous assistance for those lower on the income scale, with flat tax credits based on age.
These "probably wouldn't be sufficient" to keep lower-income folks enrolled, said Marilyn Tavenner, CEO of America's Health Insurance Plans, an industry group.