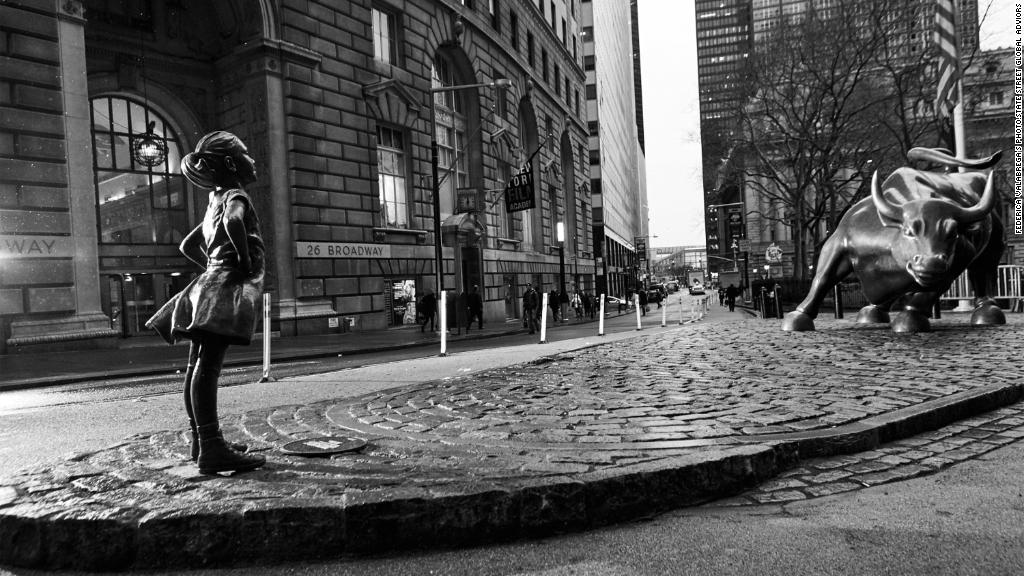 The world's largest money manager is giving a generous pay package to one of its newest part-time employees.
BlackRock will pay former U.K. Treasury chief George Osborne £650,000 a year for his services as a senior adviser to the BlackRock Investment Institute.
Osborne expects to work just 48 days a year at the job, according to an official document filed with the U.K. parliament. That makes his day rate £13,500 ($16,400). He will also receive an undisclosed number of shares in the company.
BlackRock (BLK), which manages more than $5 trillion in assets, said in January that Osborne would be joining the firm.
Osborne, who was chancellor of the exchequer under former Prime Minister David Cameron, was hired to advise on European politics and policy, economic reforms in China and investment trends that affect retirement planning.
He's the latest in a series of prominent British politicians to join major banks and investment firms.
Alistair Darling, who preceded Osborne at the Treasury, serves on Morgan Stanley's (MS) board of directors. William Hague, a former foreign minister, joined Citigroup (C) earlier this year. Former Prime Minister Gordon Brown is on the global advisory board at bond giant Pimco.
The recent hires are following in the footsteps of former Prime Minister Tony Blair. Less than six months after leaving office in 2007, he was hired by JPMorgan (JPM) to advise CEO Jamie Dimon on global politics.
The revolving door between government and banks also swings elsewhere in Europe. Former European Commission President Jose Manuel Barroso was hired by Goldman Sachs (GS) last year to advise the bank on issues including the U.K.'s withdrawal from the EU.
Related: Government builds war chest for Brexit uncertainty to come
Osborne's parliamentary filing shows that he's also earned a healthy income through paid speeches, most of which have been arranged by the Washington Speakers' Bureau.
He was paid £85,000 ($104,000) by Citi for two speeches delivered on Nov. 17. He was paid £34,000 ($41,500) for a speech at BlackRock the same month.