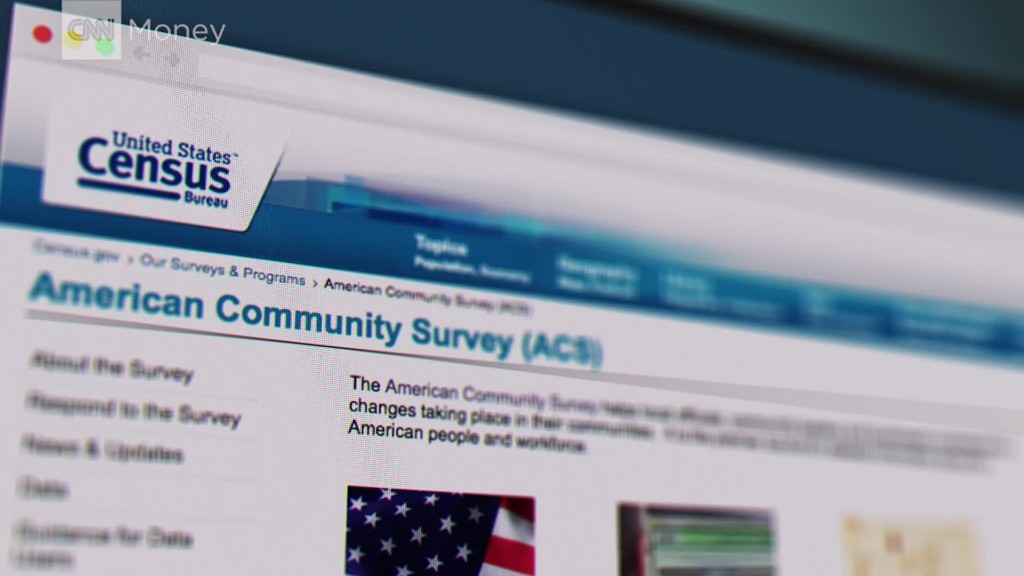 Donald Trump promised to be "the greatest jobs producer that God ever created."
On Friday, he started taking a victory lap after a report showing that a healthy 235,000 jobs were created in February. Trump retweeted a headline from the conservative website Drudge Report: "GREAT AGAIN."
But economists across the political spectrum warn Trump: Careful. It's too soon for a standing ovation.
"It's a good jobs report, but he hasn't done anything yet," says economist Doug Holtz-Eakin of the right-leaning American Action Forum.
To speed job creation and boost the economy, Trump wants to slash taxes, fix Obamacare, spend more on infrastructure and revise trade deals with Mexico, Canada and other countries. But none of those plans is even close to being enacted.
On top of that, 235,000 new jobs isn't exactly a blowout number. Under President Barack Obama, the economy created almost exactly the same number of jobs in the previous two Februaries -- 237,000 in 2016 and 238,000 in 2015.
"This is very much in line with the kind of job growth we've seen over the last several years," says economist Elise Gould of the left-leaning Economic Policy Institute.
Related: U.S. economy added 235,000 jobs in Trump's first full month
Trump used to slam Obama for 4.7% unemployment
The White House seized on the report as a sign of great economic progress. Trump's press secretary, Sean Spicer, tweeted, "Great news for American workers." He pointed out the job gains and a slight drop in the unemployment rate to 4.7%.
Yet the unemployment rate first fell to 4.7% last May -- around the time Trump was slamming the Obama economy as weak. As a candidate, Trump called the unemployment rate itself a "joke" and a hoax, suggesting that the government was cooking the books.
Now the Trump White House is celebrating 4.7% unemployment as a number that deserves praise.
Figuring out how much credit Trump should get is impossible. Holtz-Eakin jokes that it's somewhere between 0% and 100%. If there's a consensus view, it's this: The first jobs report was good, but not amazing. The real test is what happens a year from now.
Related: Check out the new CNNMoney Trump Jobs Tracker
Can Trump deliver 25 million jobs?
As CNNMoney has pointed out before, Trump inherited a "pretty solid" economy. This first jobs report of the Trump term is in line with where things stood before he took office.
Mother Nature also helped in February. The biggest job gain last month came from the construction industry. That was mostly because it was a warmer than average month, and builders in many parts of the country could keep putting up walls and roofs.
Trump does deserve credit for an uptick in business and consumer optimism. It's why the stock market has soared to fresh records. Holtz-Eakin attributes it mainly to Trump's efforts to scale back regulation.
"He gets credit only for stopping things that would have happened if [Hillary] Clinton had been elected," Holtz-Eakin says. In December alone, Obama signed 99 pieces of new regulation, the American Action Forum found. Trump is working to roll back many of those policies.
On Inauguration Day, the White House posted on its website that Trump's policies would lead to 25 million jobs over the next decade and 4% annual economic growth, double the average under Obama.
Trump needs to add just over 208,000 jobs a month to get to that 25 million goal. In the very early going, he's on track. (You can keep checking at the CNNMoney Trump Jobs Tracker.) But the hard work is ahead.
"I would love to see that job growth rate for the next two to four years," Gould says. But she notes that it can't go on forever. The economy is already close to full employment, which most economists think is somewhere around 5% unemployment. (There will always be people looking for work, even in a very healthy economy.)
Adding 208,000 jobs a month won't be possible after awhile, Gould says. There won't be enough workers left to fill the posts, at least not without immigration, something Trump is pushing to limit.