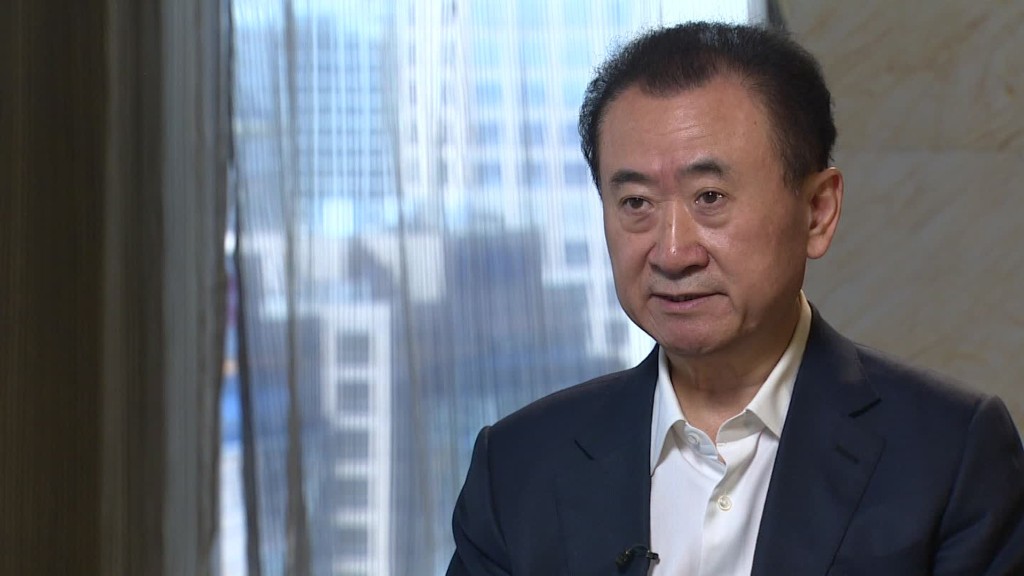 China's richest man won't be buying an iconic American entertainment company after all.
Billionaire Wang Jianlin's $1 billion bid to buy Dick Clark Productions has been terminated, according to Eldridge industries, the production company's owner.
Eldridge said in a statement that it killed the deal after Dalian Wanda Group "failed to honor its contractual obligations."
Dick Clark Productions produces the Golden Globe Awards, American Music Awards and Billboard Music Awards, among others.
Related: China's latest Hollywood move: Pumping $1B into Paramount movies
The deal -- which would have been the Chinese company's first move into television -- was originally expected to close at the end of February. There was talk of extending until the end of March, but Wanda was unwilling or unable to make a reasonable proposal for an extension, a person familiar with the deal said.
Eldridge said it has asked the Delaware Chancery Court to compel the release of escrowed funds owed to the company "given Wanda's failure to consummate the sale."
Wanda declined to comment on Monday.
Related: Trump got it wrong. China is spending big to prop up its currency
China's richest man has long been bullish about investing in the U.S. entertainment industry. In an interview with CNN in September, Wang said he wanted to buy one of the "Big Six" studios in Hollywood. And as recently as January, he told a European conference that if one of those big studios came on the market, he would be "a happy buyer."
But a broader Chinese government crackdown on overseas investments may be curbing Wang's ambitions. To rein in capital outflows, China has been spending hundreds of billions of dollars to prop up its currency, and restricting investments and acquisitions overseas.
The capital-control policy, which began in November, could discourage investments in areas targeted for greater scrutiny, including entertainment transactions and sectors outside an investor's core business, according a new report from law firm Baker & McKenzie.
Related: China's richest man still wants to buy a Hollywood studio
Chinese companies have been on a Hollywood spending spree lately.
In October, Alibaba founder Jack Ma joined forces with director Steven Spielberg to produce and distribute movies in China and the rest of the world.
Wanda kicked off 2016 by paying $3.5 billion to buy Legendary Entertainment, the studio behind "Jurassic World" and "Interstellar."
The Chinese conglomerate also entered into a "mutually beneficial deal" with Sony Pictures last fall that would, among other things, see Wanda wield new influence over certain big-budget films produced by the studio in an effort to maximize the appeal to Chinese moviegoers. Wanda has owned AMC Theaters (AMC) since 2012.