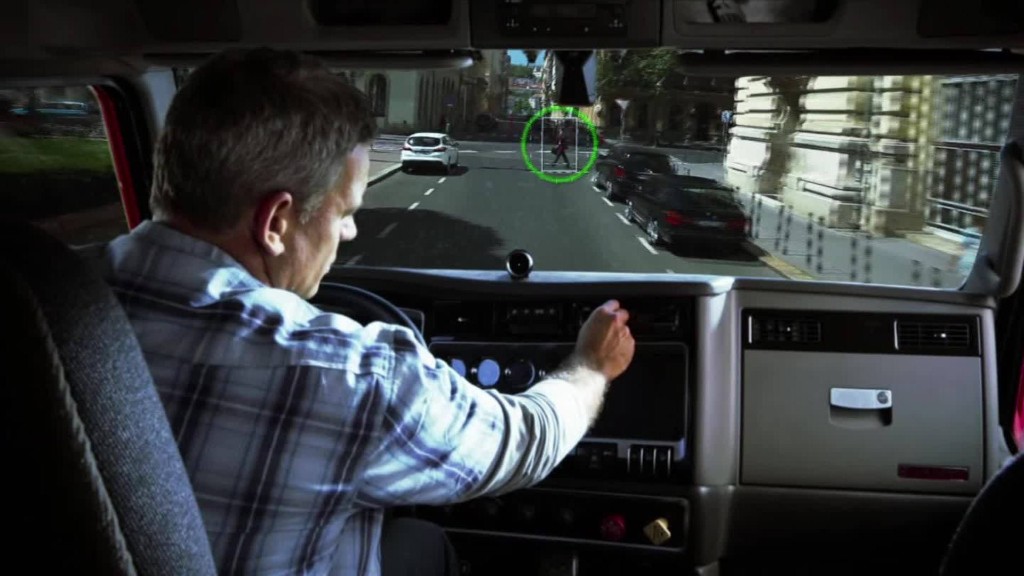 Intel is snapping up self-driving car firm Mobileye in a deal worth $15.3 billion.
The chipmaker confirmed the acquisition Monday, saying it will pay $63.54 per share in cash for the Israeli tech firm. Mobileye closed up 28% to $60.62, while Intel stock fell about 2%.
"Together we expect to be the global leader in autonomous driving," Intel CEO Brian Krzanich said on a call with investors following the announcement of the deal.
Jerusalem-based Mobileye (MBLY) has already been working with Intel (INTC) and BMW (BAMXF) to develop a fully autonomous, self-driving vehicle.
The company is a leader in collision prevention sensors that alert drivers if a pedestrian is in the road, or if they're approaching another car too quickly. The technology uses artificial vision sensors placed in the cars, which Mobileye says act like a "driver's third eye."
By 2030, Intel expects the vehicle systems, data and services space to be a $70 billion market.
Related: 3 Israeli companies that could revolutionize the car
Mobileye was founded in 1999. Its technology helps cars navigate on and off ramps independently and even pass other vehicles without input from a human driver. It employs about 660 people.
The company says that more than 10 million vehicles worldwide are equipped with its technology. Mobileye offices in the U.S., China, Germany and Japan.
The deal is expected to close within the next nine months, subject to regulatory approvals, and boost Intel's earnings right away.
Tech companies have been heavily investing in the auto industry and racing to develop self-driving cars, including Alphabet's Google (GOOG), Tesla (TSLA) and Uber, which bought autonomous truck company Otto last year.
Related: 2016: A tipping point for excitement in self-driving cars
Last October Qualcomm (QCOM) agreed to acquire fellow chipmaker NXP Semiconductors (NXPI), a leader in the automotive computer chip market. The $39 billion deal is expected to close later this year.
-- Oren Liebermann contributed to this report.