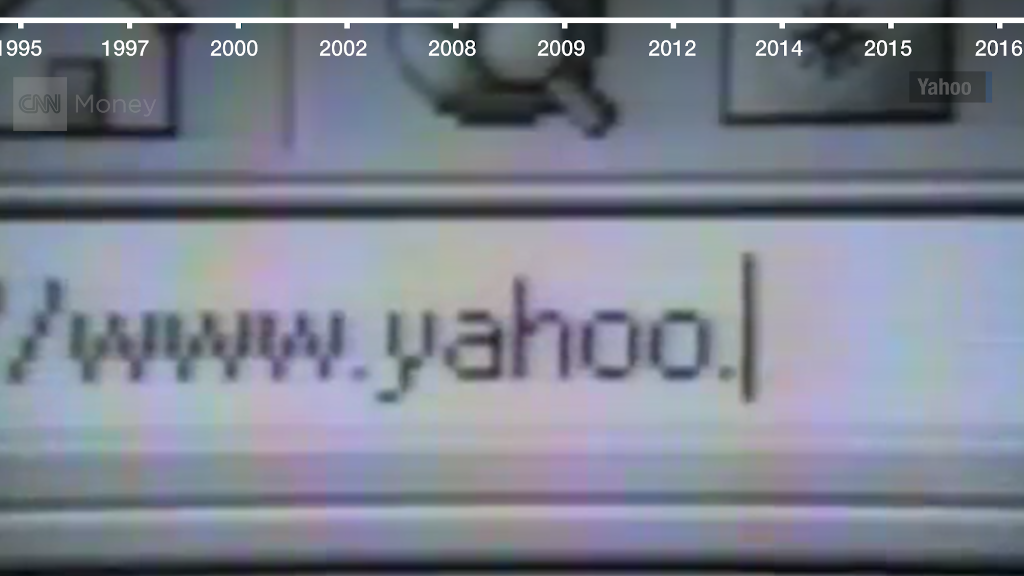 Over the years, Chuck Schuetz has gotten used to the sight of tourists stopping at the big purple sign in front of Yahoo's headquarters in Sunnyvale, California.
"I see busloads of people all the time come by and take pictures of the sign," says Schuetz, who runs Weird Stuff Warehouse, an electronics shop down the block from Yahoo's headquarters. "It's the major landmark right here."
Many of the cities that make up Silicon Valley tend to be closely associated with one big tech company. Cupertino has Apple (AAPL). Mountain View has Google (GOOGL). And for 20 years, Sunnyvale has had Yahoo (YHOO), a service once synonymous with the Internet itself.
Yet Schuetz doesn't hear many people discussing Yahoo's uncertain future. "It isn't a prime thing that you're hearing people talk about," he told CNNTech.
Yahoo agreed to sell its core Internet business to Verizon (VZ) last July for $4.83 billion. Then came news of a massive Yahoo security breach, followed by an even larger one. Last month, Verizon agreed to move forward with the deal -- at a $350 million discount.
The deal, expected to close next quarter, will end Yahoo's two decades as an independent publicly traded company. Once valued at more than $100 billion, Yahoo would be just a subsidiary of Verizon -- alongside AOL, another relic of the old Internet. The deal could also be followed by executive shuffles, staff layoffs and general corporate restructuring.
But interviews with Sunnyvale store owners, startup executives and local officials earlier this year suggest the city isn't losing much sleep over the fate of its most famous business. Here, in the heart of Silicon Valley, it's simply taken for granted that any business can get disrupted.
"Companies, even big companies, go all the time," says Stan Schneider, CEO of Real-Time Innovations, a tech business based in Sunnyvale. "Silicon Valley is always about the next big thing, and the next big thing is apparently not Yahoo."
Related: Why Marissa Mayer couldn't save Yahoo
Within blocks of Yahoo's headquarters, you'll find recently opened offices from companies like Google, LinkedIn and Apple, the last of which is rumored to be for Apple's top secret car project.
Glenn Hendricks, Sunnyvale's mayor and a longtime Yahoo user, says Yahoo "might get mentioned the most," but it's "not the only company here in Sunnyvale."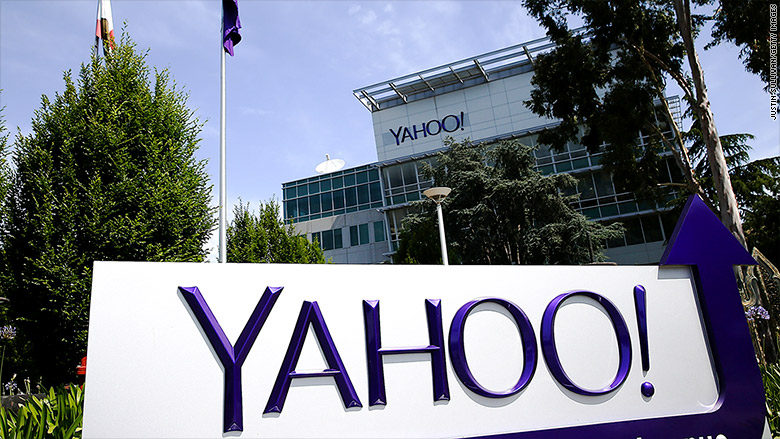 "We have many different iconic brands just like them," Hendricks says. "If there are employees that are no longer going to have positions there, it's a very strong job market here in Sunnyvale."
Yahoo laid off 107 employees from its Sunnyvale headquarters early last year as part of a broader restructuring. It's unclear if there will be additional Yahoo layoffs after the Verizon deal closes. "That is a decision for Verizon," Yahoo wrote in an SEC filing last year.
Chris McCann, a spokesman for Verizon, says the company does "not plan on exiting Yahoo's Sunnyvale campus following the close of the purchase." When asked about possible layoffs or reducing its real estate footprint in the city, McCann said it would be "premature" to comment until the deal closes.
Laura Martin, an analyst who covers Yahoo for Needham & Co., says Verizon has likely notified the Yahoo employees it intends to keep around.
"The rest of them know what their severance is going to be, and they know to be looking for their next gig when they get their severance payment," Martin says.
For those in Sunnyvale, however, there's more to consider than Yahoo employees looking for work. There's also the all-important question of Yahoo's real estate.
Related: Marissa Mayer to resign from Yahoo board after sale
It's widely expected there would be a feeding frenzy if Verizon were to sell or rent out any of Yahoo's coveted office space in the city.
"We are in a real estate shortage here," says Alan Cohen, chief commercial officer at Illumio, a Sunnyvale cloud security startup that counts Yahoo cofounder Jerry Yang as an investor. "Would we look at some of the property that becomes available? Possibly. It's in quite a good location."
For now, this is still Yahoo's town -- and the people here do have a soft spot for the company.
Marie Bernard, executive director of Sunnyvale Community Services, recalls Yahoo employees (or "Yahoos") showing up to volunteer at her organization with "high energy" and purple shirts.
"They're special to us," she says. "We care about them deeply. They are part of the fabric here."
But she adds: "The news of this, it's not unusual ... Silicon Valley has been changing for decades. We see it as part of the ever-changing economy here."