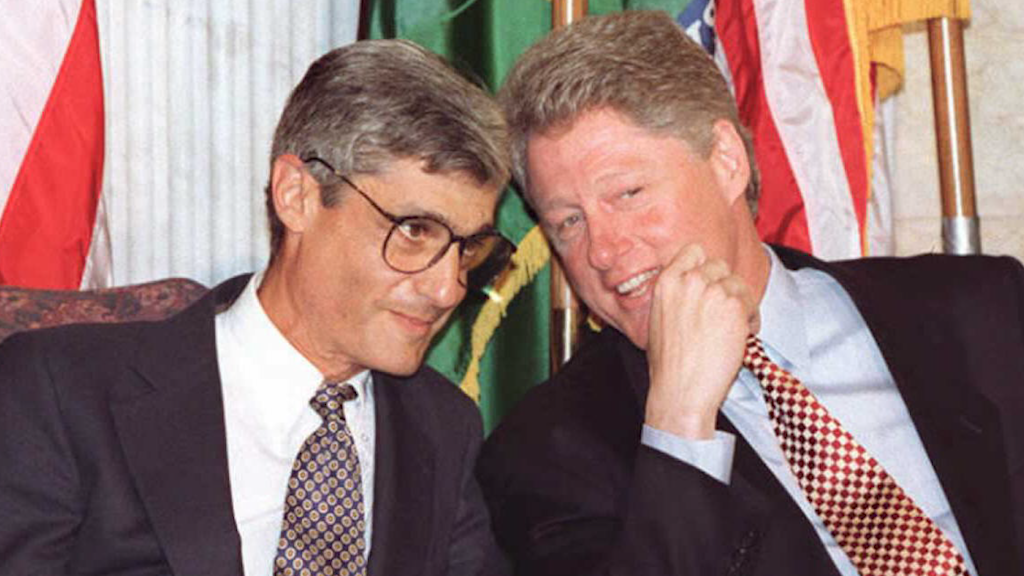 President Trump is poised to give a dramatic makeover to the watchdogs who oversee Wall Street.
In the months ahead, Trump stands to name a wave of the nation's topmost banking regulators -- including new heads of the Federal Reserve, FDIC and the Office of the Comptroller of the Currency when the terms of the current leaders expire.
There's already a vacancy for a powerful big bank regulator -- the Fed's vice chairman for supervision. That's in addition to two other vacancies on the Federal Reserve Board that need to be filled.
Moreover, Trump must find someone to fill the big shoes of U.S. attorney Preet Bharara, who leaves a legacy as a tough Wall Street crime-fighter after being fired this past weekend.
Some Republicans also want Trump to fire Richard Cordray as director of the Consumer Financial Protection Bureau, the regulator created by Dodd-Frank. However, removing the head of an independent agency for cause is rare and would be highly controversial.
Investors, Wall Street lobbyists and grassroots organizations are holding their breath because Trump's selections will set the tone for how tightly the administration will regulate the industry.
These jobs are even more important given that efforts to dial back the post-financial crisis Dodd-Frank law have taken a backseat to the complex tasks of replacing Obamacare and ushering in tax reform.
"Personnel is policy in a Washington where we believe legislation repealing the Dodd-Frank regulatory regime is unlikely," Jaret Seiberg, a Cowen & Co. analyst, wrote in a recent report to clients.
Related: Wall Street has a powerful seat at Trump's table
Trump has already argued that Dodd-Frank is holding back the American economy, even though data show that business lending and bank profits have never been higher.
"You can't get deregulation done unless you've got people in place. You can't just wipe regulations off the books. You need to do that in a formal fashion," said NYU Stern professor Lawrence White.
The big question is whether Trump's new batch of regulators will subscribe to his populist positions, or his pro-business ones.
Trump has lately pushed a pro-business agenda of tax cuts and deregulation. But as a sometimes-populist candidate, he also villainized Goldman Sachs and pushed for breaking up the big banks.
"It's hard to know which Trump is going to be the prevailing Trump in this administration. I would bet it's the business-oriented, deregulation Trump, but that's far from a sure thing," said White.
Related: American banks have never made more money
Trump's personnel picks have mostly skewed toward that pragmatic point of view.
For instance, he tapped numerous Goldman Sachs veterans for key roles, including Treasury Secretary Steven Mnuchin, top economic adviser Gary Cohn and SEC nominee Jay Clayton, a lawyer who has represented Goldman and other big banks. Trump also selected billionaire Wilbur Ross as commerce secretary and former ExxonMobil (XOM) CEO Rex Tillerson to be his secretary of state.
But Trump's chief strategist is Steve Bannon, a big critic of Wall Street who has talked up the idea of breaking up big banks, even though he himself has worked at Goldman Sachs in the past.
The risk of Trump appointing populist regulators isn't lost on the Consumer Bankers Association (CBA), a lobbying group that represents the nation's largest banks.
Asked if he's concerned that Trump could install regulators who are less friendly to big banks, CBA CEO Richard Hunt said, "Of course I am."
"Dude, I am a banking lobbyist. I am concerned about everything that moves in this city. It's a brand-new administration with a mentality that most people don't know about," Hunt told CNNMoney.
"This is just a different entity we've never experienced before," he said.
Still, Hunt applauded Trump's regulatory appointments so far and insisted the banking industry is only looking for a "balanced, sensible approach to regulation," not a full repeal of Dodd-Frank.
Related: Prosecutor fired by Trump leaves legacy as Wall Street crime-fighter
Much of the focus later this year will be on whether Trump replaces Fed chief Janet Yellen with someone like Glenn Hubbard, the former economic adviser to President George W. Bush.
But a key moment will come before that when Trump fills the vacant role of vice chairman for supervision, a position that was ironically created by Dodd-Frank, and is one of the key regulators overseeing the big banks.
Wall Street had been hoping Trump would pick someone like David Nason, a General Electric (GE) exec who served in the Treasury Department during the financial crisis. However, Nason recently told the White House he is no longer interested in the job, according to a GE spokesperson.
That could create an opening for a big bank critic like Minneapolis Federal Reserve Bank President Neel Kashkari.
Cowen's Seiberg called Nason's withdrawal a "worrisome sign."
"It suggests the door is open to an ideologue who would want to shrink the mega banks," he wrote.