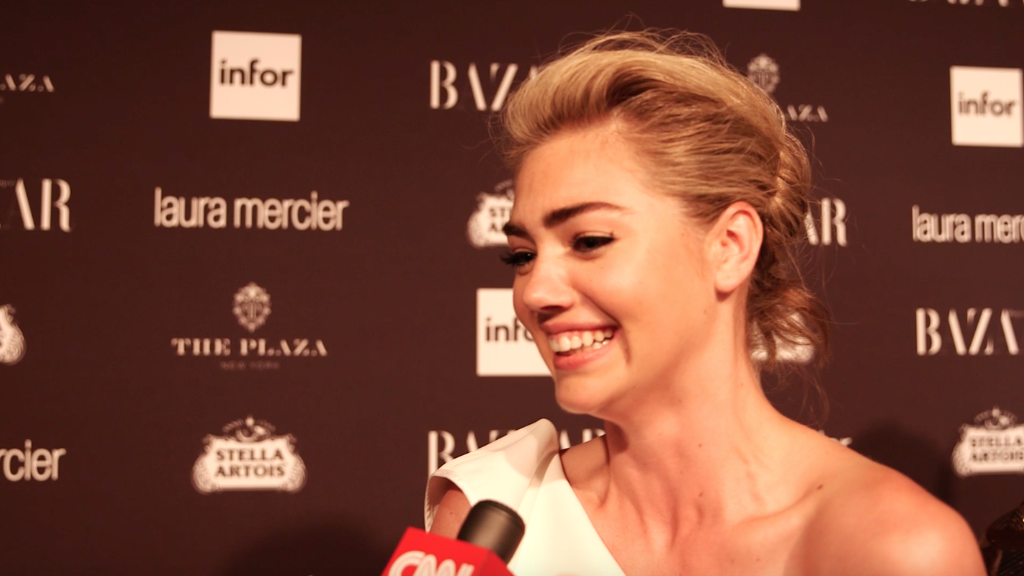 Kesha's no stranger to online bullying, but she's figured out a way to live her best Internet life.
"I use the Internet to connect to my fans," the singer said on Tuesday during a panel at this year's SXSW festival. "Aside from that, it's not a healthy place for me."
In a conversation with Refinery 29's Chief Content Officer Amy Emmerich, Kesha said that she used to take online criticism seriously. "It used to just tear me up inside."
Now, she's learned to let those feelings go. "Someone once told me something pretty profound, and I realized it was true. They said, 'You're making people you don't know your higher power.'"
Kesha avoids trolls by limiting the time she spends online. "I try to keep it to a minimum," she said, adding that she's stopped reading comments on her social media posts.
"I'm kind of reclaiming my personal space," she said. "I think it's important to reclaim [the online] space, too."
Related: How to build an internet without jerks
This is not the first time Kesha has spoken about online harassment. Last month, she participated in Hack Harassment's anti-cyberbullying campaign.
She knows it's unrealistic for people to completely go off the grid, but recommends being intentional about how much time they spend in the virtual world.
"You should develop your own healthy relationship with the Internet," she said. "Make sure you're not hurting yourself with it."
Kesha also warned against believing everything you see on social media. "Everybody has struggles." she said. "Nobody's perfect. It doesn't matter what it looks like on Instagram."
That illusion of perfection can make it easy to lash out against others online, she said, but a moment of reflection makes it easier to have empathy.
"I do think it's really important to create a more loving rhetoric online with each other," she said. "We're all in this together."
She encouraged people to reach out to others who appear to be struggling -- as she does with her fans. "I try to remind them that they're so special, and that things pass."
Related: Kate Upton: Cyberbullies will judge no matter what
More broadly, the singer pointed to music as a personal coping mechanism, and encouraged fans suffering from bullying to also make art.
Kesha's own musical career has slowed due to an ongoing battle with her producer Lukasz "Dr. Luke" Gottwald's company Kemosabe Records. In 2014, she filed a civil suit against Gottwald, alleging that he drugged, emotionally abused and sexually assaulted her.
But she assured fans that she's still "diligently making music."
"I've been working pretty much every day, all day long on new music," She said, "and I cannot wait to give it to you." The artist said she has between 70 and 80 songs to choose from.
"I don't have a date," she added, but said, "I cannot wait to give it to you. I fight that fight every day."