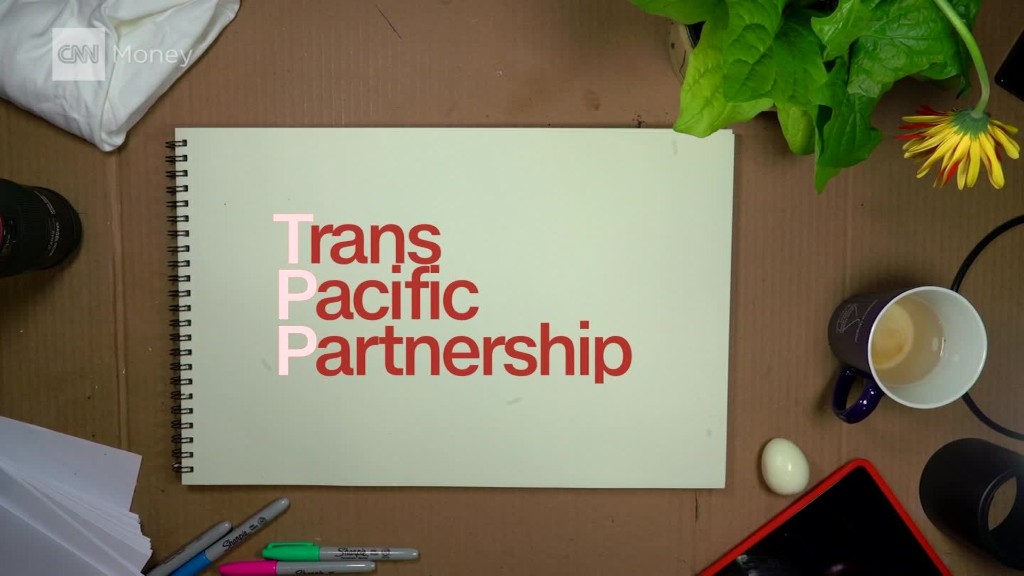 Step back America, lean in China.
That's what could start unfolding Tuesday in Chile when leaders of several countries -- from Australia and Japan to Singapore, Peru and Mexico -- are convening for trade talks.
The talks are taking place after President Trump withdrew from the Trans-Pacific Partnership, or TPP, in January. He labeled the Obama-led TPP a bad trade deal that would have cost American jobs.
Most of the countries attending the trade talks were part of the partnership. China is also in attendance, which wasn't part of the original deal.
Trump's decision to withdraw from TPP opened the door for China to potentially lead the world on global trade. That could start in earnest with the meetings in Viña del Mar, Chile.
"At this stage, China clearly sense an opportunity as the U.S. potentially steps back," says Neil Shearing, chief emerging markets economist at Capital Economics, a research firm.
Top trade negotiators from several nations will be representing their countries. U.S. Commerce Secretary Wilbur Ross, who Trump calls his lead trade negotiator, is not attending.
Instead, the U.S. ambassador to Chile, Carol Perez, is going to attend in place of Robert Lighthizer, Trump's nominee for U.S. Trade Representative who hasn't been confirmed yet.
Related: Mexico, U.S. don't agree yet on how to negotiate NAFTA
The two-day meeting in Chile reinforces what some leaders had hinted at: They're willing to make a trade pact without the U.S. That's exactly what Peru's president, Pedro Pablo Kuczynski, said in November.
China is already trying to lead -- verbally at least. President Xi Jinping made a strong defense of global trade at the World Economic Forum in Davos, Switzerland, in mid-January.
"We must remain committed to free trade and investment. We must promote trade and investment liberalization," Xi said in Davos.
China is already in the midst of negotiating its own mega trade deal, the Regional Comprehensive Economic Partnership or RCEP. It currently includes some TPP countries, but not the Latin American ones.
Trump's protectionist rhetoric and trade threats are causing countries to rally behind each other. At a separate meeting in Chile last Friday, finance ministers from Colombia, Peru, Chile expressed support for Mexico as it faces Trump's threats to potentially use tariffs, or taxes, against Mexican goods.
"We stand in solidarity because the interests of Mexico are the common interests," of the region, said Colombia's finance minister, Mauricio Cardenas, on Friday.
Related: My American job is moving to Mexico
It is the latest sign of Mexico's attempt to pivot away from the U.S. economically. Mexico is also in the process of accelerating trade talks with the European Union and boosting trade with Brazil and Argentina.
It's unclear how successful a trade pact would be without America. Japan's prime minister, Shinzo Abe, said TPP would be "meaningless" without the U.S.
The two-day meeting in Chile is also a chance for South Korea and China to patch up a rocky relationship. It has been strained since South Korea deployed a new missile defense system it said was to protect against threats from North Korea. But China objected to it. With the removal of South Korea's president last week, there's a chance the two countries could reset the relationship.
As for the U.S., its light attendance in Chile may allow China to have a bigger presence.
"It demonstrates the costs to the United States, not only in the economic terms, but broader leadership and strategic terms, of withdrawing from TPP," says Joshua Meltzer, a senior fellow at the Brookings Institution.