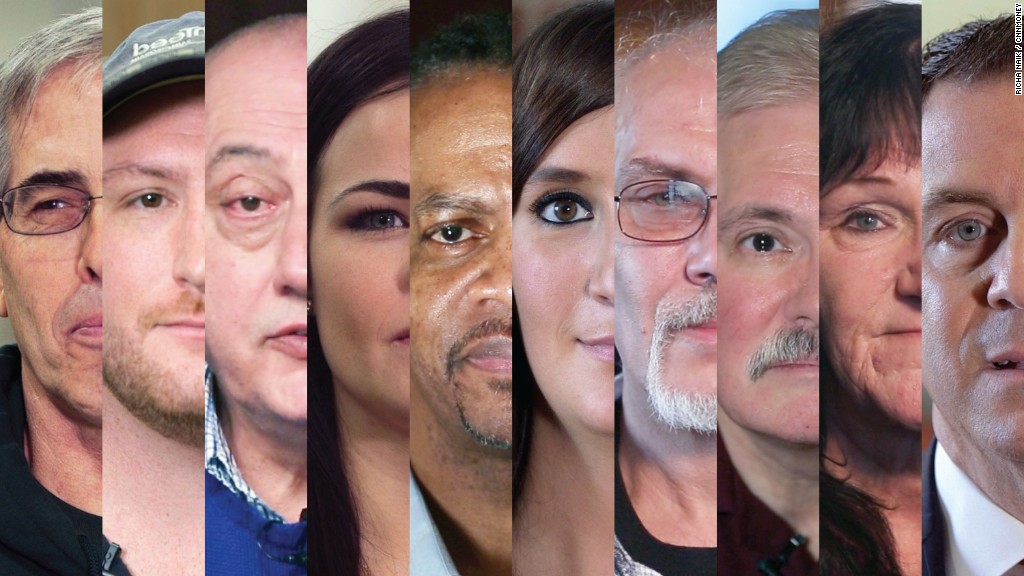 It the kind of news that no one who gets laid off expects to hear -- you're rehired!
But that's exactly what's about to happen 700 General Motors workers who were laid off earlier this month when the automaker cut 1,100 jobs.
The automaker said Wednesday that it is adding 500 jobs back to its Lansing Delta Township plant in 2018. And another 180 jobs are being created at a nearby plant in Flint, Mich., for laid-off GM workers from Lansing.
Related: Trump to announce do-over on fuel economy rules for automakers
The automaker also announced it would hire 220 new workers at its Romulus, Mich., Powertrain Plant. This total of 900 jobs are in addition to the 7,000 U.S. jobs and $1 billion in plant investments GM announced earlier this year.
The company announced earlier this month it was eliminating the third shift at Lansing Delta Township, a move that would cut about 1,100 jobs as of May 12. The shift will be eliminated because the company is moving production of the GMC Acadia, which was built in Lansing, to a plant in Spring Hill, Tenn.
Related: Trump and jobs: A running fact check
GM has been trimming production due to weaker U.S. sales. In addition to Lansing Delta Township, a nearby plant at Lansing Grand River had its third shift eliminated in January, as did the Lordstown Ohio plant. Then in January, GM announced the third shift would be cut at its only remaining facility within Detroit city limits -- the Detroit Hamtramck plant. Between them, the four eliminated shifts had 4,400 jobs. But Wednesday's announcement means at least some of those jobs are coming back.
GM made the announcement ahead of President Donald Trump's trip to Michigan later Wednesday to announce he'll review the Obama administration's fuel economy rules that automakers argue are too stringent.