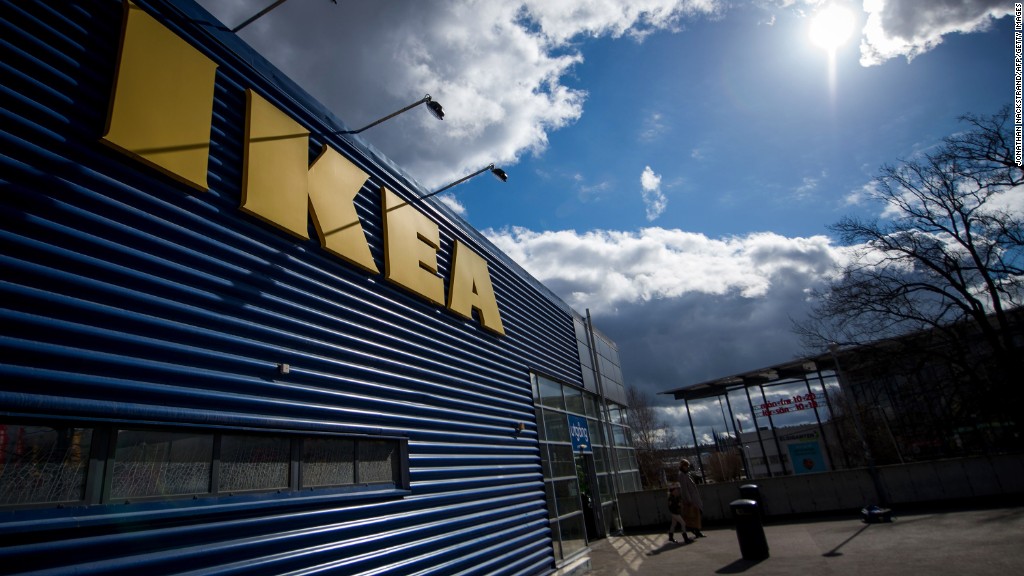 Ikea is bringing Swedish-style working conditions to India.
The furniture giant has announced that all its employees in India -- women and men -- will be entitled to 26 weeks of paid parental leave on the birth of a child.
The policy will also apply to employees who have children through surrogacy or adoption. And mothers will be able to work half days for 16 weeks on their return.
Workers in Ikea's home country of Sweden still have it better -- companies there are required to offer up to 16 months of paid parental leave, of which three months are reserved for fathers. But Ikea's move is a big step forward for India, where a 2015 survey by the Associated Chambers of Commerce and Industry showed 25% of women quit their jobs after having a child.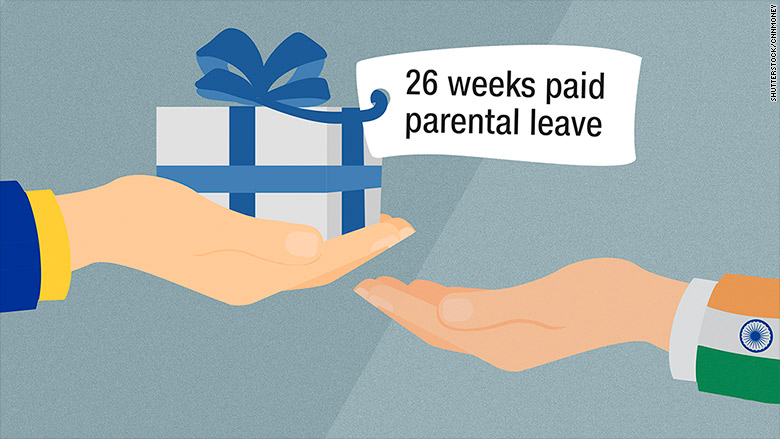 "For us co-workers are no less than a family and it becomes imperative for us help them through an important phase like this of their lives," Anna-Carin Månsson, Ikea India's head of human resources, said in a statement. "We remain committed towards empowering our co-workers at the workplace and ensuring equal opportunities."
Related: India opens its doors to Apple store
Ikea's policy shift coincides with new rules in India requiring all companies employing more than 10 people to provide much more generous maternity leave. Parliament passed a bill last week that will become law soon.
Mothers will then be entitled to 26 weeks leave fully paid, up from 12 weeks previously. That puts India ahead of several much richer economies, including the U.S., Japan, Germany and France.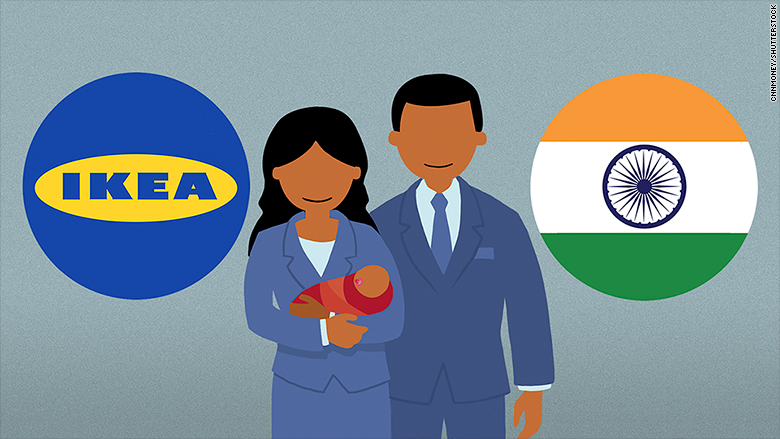 Ikea has gone further than required, however, by offering leave to fathers too.
The company's new policy currently only applies to about 250 employees setting up retail operations. But it will be available to all future Ikea employees in India.
Related: Actually, Harley-Davidson doesn't pay India's 100% motorcycle tariff
Ikea is planning to open 25 stores by 2025, meaning more than 15,000 people could ultimately benefit.
That's still a drop in the ocean in India's huge workforce, but the fast growing economy is clearly trying to make it easier for new parents to continue working while raising a child.
The new regulations will benefit around 1.8 million women employees. The vast majority of women work in temporary or casual jobs and don't qualify for maternity leave or pay.