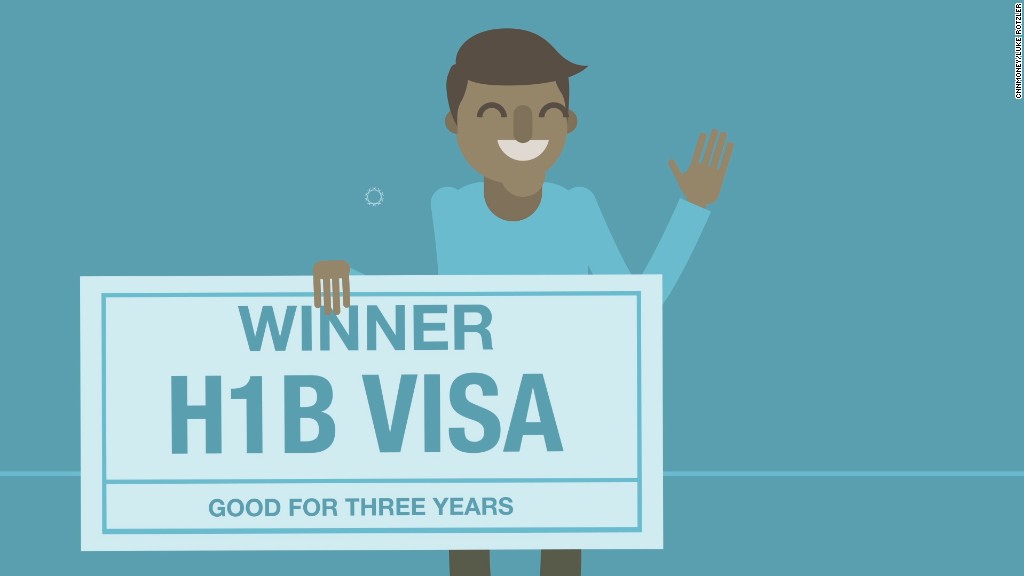 Chicago is making moves to keep foreign entrepreneurs in its city.
Mayor Rahm Emanuel announced this week that five local universities are piloting Global Entrepreneur in Residence programs. Designed to help talented entrepreneurs in the U.S., EIR programs enable entrepreneurs to work with or for universities while building their startups.
EIR programs also help foreign entrepreneurs obtain visas in order to do all of this.
A provision in the popular H-1B visa gives American nonprofit research institutions the authority to sponsor applicants and be exempt from the 85,000 annual visa cap.
So those accepted into an EIR program don't have to cross their fingers to be admitted through the lottery system, which determines who receives the visas each year. That's becoming increasingly important, as the odds of getting a visa through the quota get slimmer every year. In 2016, 236,000 foreigners applied, up from 172,500 in 2014.
In Chicago, the participating universities include Columbia College, DePaul University, Illinois Institute of Technology, Loyola University and Northwestern University.
Related: New bipartisan bill seeks to curb abuse of work visas
"While Washington continues closing itself off to diversity-driven ideas and innovation, in Chicago we are expanding our status as a welcoming city with this program," Mayor Emanuel said in a statement.
Each Chicago school is expected to work with two to four founders apiece for the first year. In exchange, the entrepreneurs work either a minimum number of hours at the sponsoring university, or engage in some other service component, like managing or employing student interns.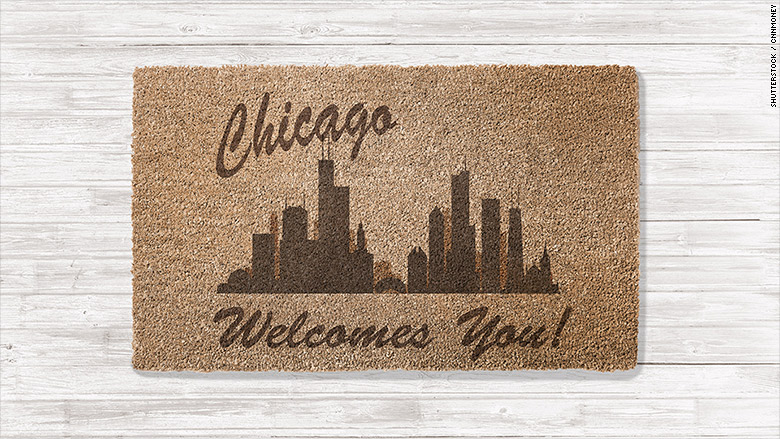 Global EIR Coalition is a nonprofit group that helps schools set up and run EIR programs. It also connects them with immigrant founders and helps universities work partner with private sector investors who have experience vetting and reviewing startups.
The first Global Entrepreneur in Residence program, announced in Massachusetts in 2014, has sponsored 23 entrepreneurs and created 406 jobs. According to Craig Montuori, the executive director of the coalition, the program has seen interest from colleges and universities across the country.
Chicago's announcement comes just before the start of the new H-1B season -- people can start applying on April 3. The H-1B program itself is under increased scrutiny, with President Trump saying he wants to crack down on misuse of work visas.
A draft executive order that started circulating in January would alter numerous visa programs, including the H-1B.
And several legislative efforts in Congress, coming from both Republicans and Democrats, aim to change how the H-1B system works in a bid to squeeze out abuse. So far, the only change has been a temporary freeze on the "premium processing" option, which costs $1,225 and ensures an application will be reviewed within 15 days.