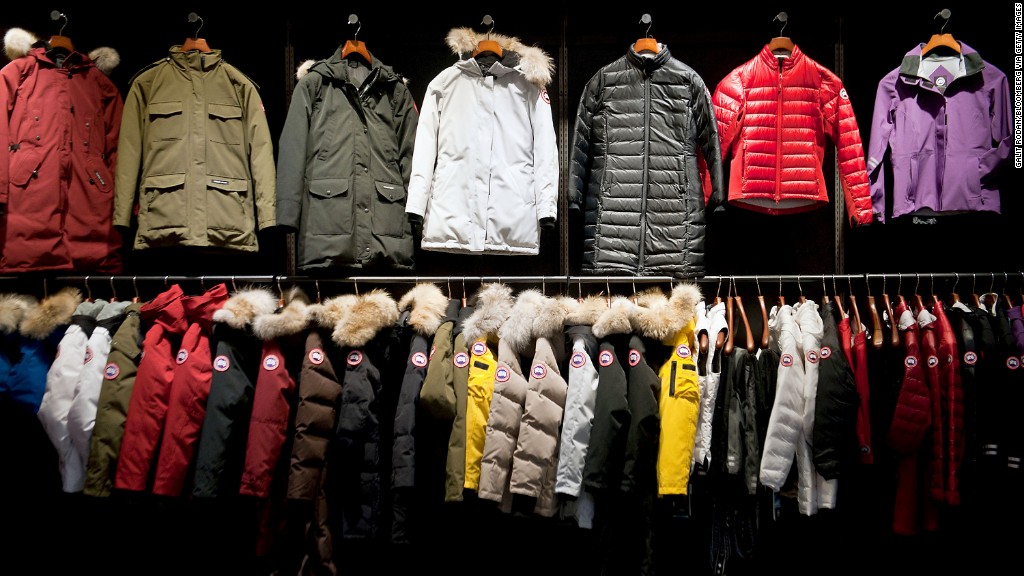 Out with the old and in with the new? It's good if you're doing spring cleaning -- and apparently some investors are doing that with their portfolios too.
Software company MuleSoft debuted on the New York Stock Exchange Friday and surged nearly 50%.
The strong performance from MuleSoft (MULE), which helps customers like Coca-Cola, Spotify and Unilever manage their data, comes one day after luxury parka maker Canada Goose went public on the NYSE and soared more than 25%.
Canada Goose (GOOS) was up another 5% Friday.
Both companies had been part of the so-called unicorns club -- the term Wall Street and Silicon Valley use for private firms with a value of at least $1 billion. MuleSoft is now worth about $4 billion while Canada Goose is worth nearly $2 billion.
So their success could be a good sign for other hot private companies, such as Uber, Airbnb, Pinterest and China's Xiaomi, that may want to go public later this year or sometime in 2018.
But can MuleSoft and Canada Goose keep rallying? Or will skeptical investors start to unload their stocks following these quick pops?
While Canada Goose has posted strong increases in both sales and earnings, there are questions about whether or not the company's pricey jackets will wind up being another in a long list of fashion fads. Can you say Crocs (CROX), Lululemon (LULU) or UGGs (DECK)?
Related: Canada Goose IPO is red hot despite PETA protest
As for MuleSoft, its sales are growing rapidly. But the company is still not profitable.
That could be a big problem. Look at what's happened to Snapchat parent company Snap Inc. (SNAP) since it debuted a few weeks ago.
The stock rose more than 40% on its first day of trading and shot up again on its second day as a public company. But Snap has since plunged more than 30% from its high point as investors wonder if its best days are already behind it.
Snap is losing money too. User growth has slowed. And a little company named Facebook (FB) is doing its best to make its Instagram subsidiary into a Snapchat clone.
Yes. Facebook was an IPO dud that eventually became a stud. But it's not clear that Snap can do the same. Many worry it has more in common with Twitter (TWTR) than Mark Zuckerberg's company.
Shares of Snap are now trading below $20 and are only 15% above their offering price of $17. That's obviously not good. It's one thing if Snap is popular with teenagers. But nobody can be happy if the stock remains in the teens.
It's not the only company to start off strong and quickly fizzle. Japanese social network Line (LN) and tech companies Apptio (APTI), Nutanix (NTNX) and Twilio (TWLO) are all members of the IPO class of 2016, whose stocks have come crashing down from their peaks.
If Canada Goose and MuleSoft eventually start to head south like all of them, then that might dissuade some of the larger unicorns from going public anytime soon.