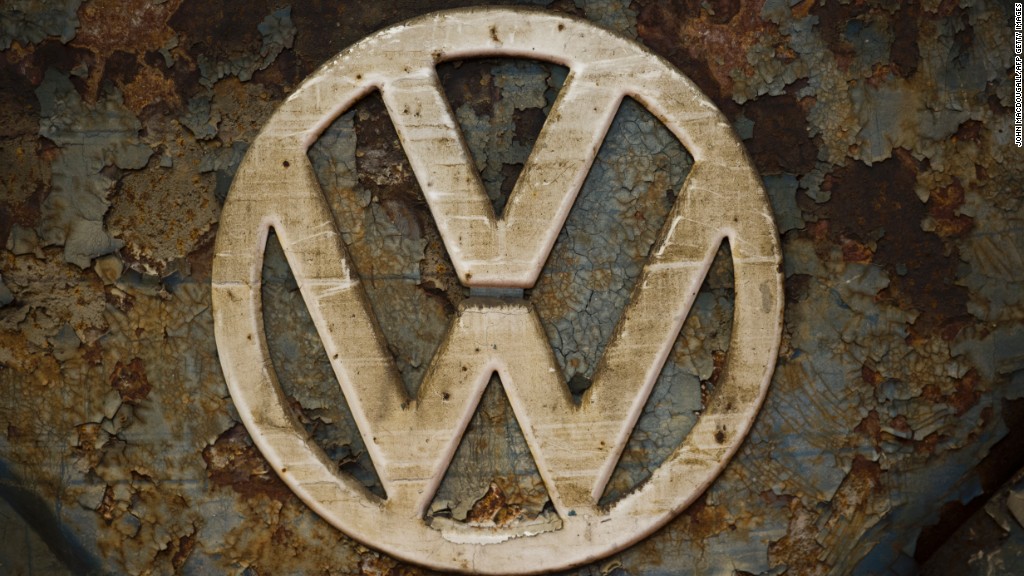 When Volkswagen executive Oliver Schmidt arrived in Florida for Christmas vacation on Dec. 24, he probably never imagined the trip would be extended to include jail time.
But the 48-year old former head of VW's U.S. environment and engineering office isn't going home anytime soon.
Thursday a federal judge in Detroit rejected his request to be released on bond. Schmidt has been in custody for 70 days, since his Jan. 7 arrest at Miami International Airport as he prepared to return to Germany at the end of his vacation.
He is one of six Volkswagen executives facing federal conspiracy charges related to the Volkswagen emissions scandal. But he is the only one in the custody in the United States. The other alleged conspirators are all believed to be in Germany, and none are in custody, according to U.S. authorities.
Related: German prosecutors raid Volkswagen headquarters of Volkswagen and Audi
His attorneys had offered to post most of Schmidt's and his wife's savings as collateral, to have his client wear a tracking monitor while subject to house arrest, and for him to surrender his passport and agree not to waive a right to contest extradition. None of that was enough to counter arguments by federal prosecutors that he was too great a risk to flee if he was released.
"The simple fact is that Mr. Schmidt has every reason in the world to go back to Germany under these circumstances and if he goes back, he's never coming back. That's it," said Assistant U.S. Attorney Ben Singer at an earlier hearing in Schmidt's case.
Germany does not allow extradition of German citizens to foreign countries, and five other Volkswagen executives who have been charged in the emissions cheating case remain in Germany, beyond the reach of U.S. authorities.
But Schmidt decided to risk arrest by coming to the United States, which he and his wife have done for Christmas break every year since 2008. His attorney had contacted federal prosecutors to ask "if he had anything to worry about" by taking the trip to Florida, according to Singer. He was told authorities would not be "offering safe passage" to Schmidt. He decided to come anyway.
Related: What scandal? Volkswagen tops Toyota to become world's largest automaker
His attorneys argued in court that his decision to make the trip is a sign that he is not a flight risk and should be released from jail pending trial.
They said he and his wife love the United States, and were married in 2010 on the showroom floor of a friend's VW dealership in Florida. He worked in Volkswagen's U.S. offices in Michigan for five years, and he and his wife planned to eventually retire in the U.S.
They also argue that the case against him is much weaker than the charges suggest, noting that the alleged conspiracy began about eight years before Schmidt is alleged to have joined it.
But the government says that one Volkswagen executive who has already pleaded guilty in the case and two other unnamed VW executives have agreed to cooperate with authorities in the case against Schmidt.
The government did not file a criminal complaint against Schmidt until Dec. 30. In it, it alleges that he was part of conspiracy with other Volkswagen executives to create and sell diesel cars in the United States that had software designed to cheat on emissions tests. Schmidt and five other VW executives were indicted on Jan. 11, the same day the the company agreed to plead guilty to criminal charges and pay $4.3 billion in fines.