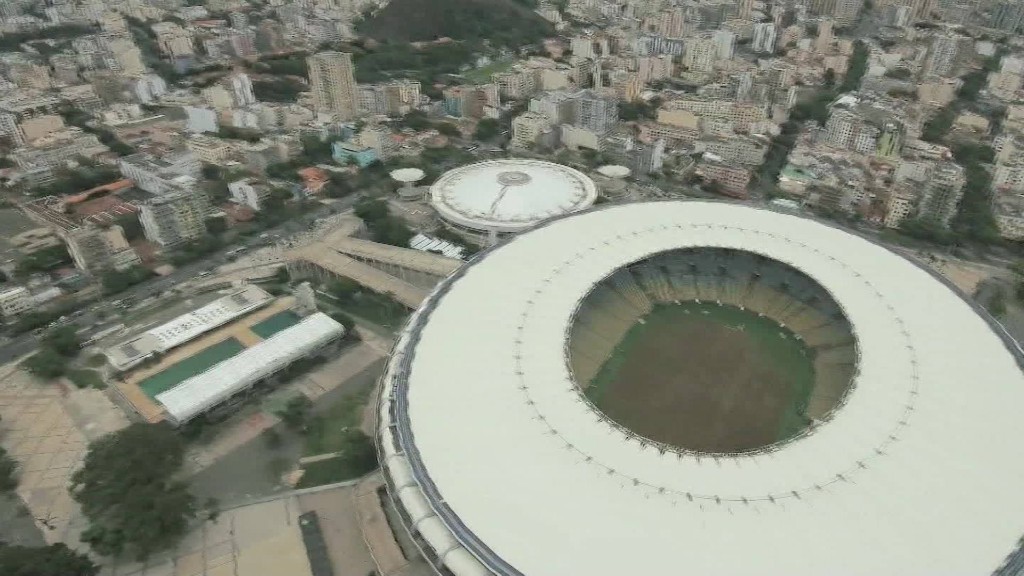 Brazil launched a massive raid on meat producers this week, alleging that they bribed inspectors to certify meat that was either rotten or tainted with salmonella.
Two of the largest meat producers JBS and BRF, both of which sell meat around the world, were among the companies caught up in the raid. The country's federal police said the raids unearthed more than 30 instances of meatpackers paying bribes.
Some of the meat ended up in lunches at public schools, police said at a press conference in Curitiba, Brazil. They said there was also evidence that some of the meat was destined for markets in Italy and Spain.
Police said 1,100 agents were involved in the "Operation Weak Flesh" raids. They served 309 court orders, 194 search warrants, 27 detentions and 77 police interrogations.
Police said among those arrested were two JBS employees and three BRF employees.
Related: Brazil's worst recession: 8th consecutive quarter of contraction
The news was met with anger and frustration in Brazil, which is already reeling from corruption scandals affecting the highest echelons of government. The hashtag #CarneFraca, or "Weak Flesh" was trending, with Brazilians lashing out at the companies and politicians implicated in the probe.
JBS shares tumbled 10% on Friday, while BRF fell 7%.
JBS, the biggest meat processer in the world, said in a filing that none of its executives were singled out in the investigation and that its headquarters were not targeted. The company says it meets international standards and supports punishing those who do not adhere to regulations.
In a statement, the company said it has complete confidence in its production processes and in the integrity of its products. JBS also said the employee questioned in this matter played no strategic role in product quality or any verification processes.
BRF said in a statement that it meets all of the standards and regulations required by law and that there it has "rigorous processes and controls and does not condone illegal practices."
The raids were a culmination of a two-year investigation.