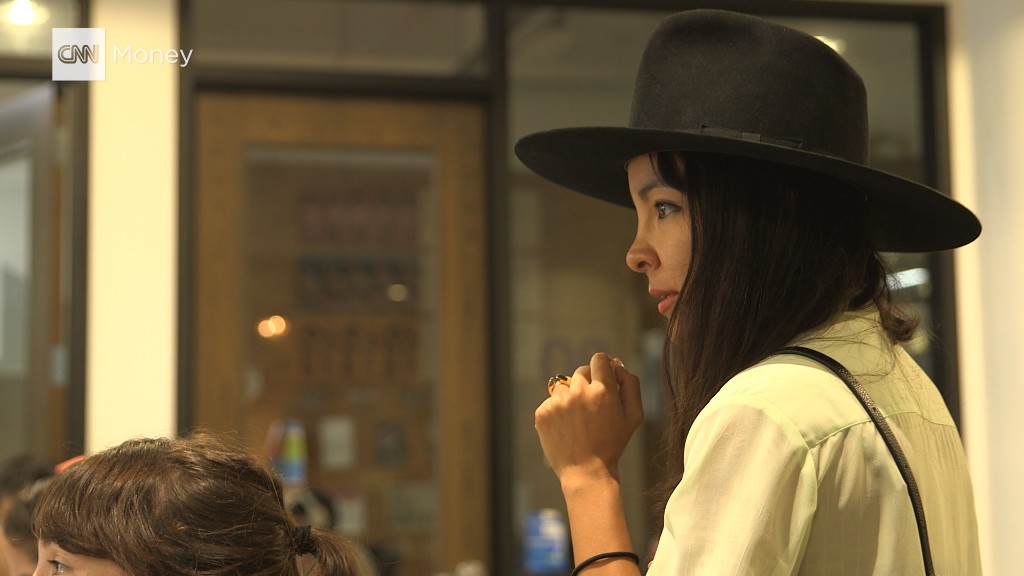 Thinx cofounder Miki Agrawal is breaking her silence about the recent allegations against her.
On Tuesday, Racked blasted the startup, alleging below standard wages, poor benefits, and failure to practice the feminist ethos it preaches.
It largely pointed the finger at Agrawal, who is not only the brains behind the period underwear's brand, but also its very public face. In a Medium post published Friday, Agrawal owns up to her flaws as Thinx CEO, a role she stepped away from last week.
"I was maniacally focused on top and bottom-line growth and on our mission to break the taboo," wrote Agrawal. "Yes, I have made a TON of mistakes ... but I can proudly say that our company has grown from an idea in my head to an innovation that is worn by millions of satisfied women globally in a few short years."
Thinx launched as a crowdfunding campaign in 2013. The underwear looks and feels like regular underwear, but it's designed to absorb blood and kill germs. The idea is to help women avoid ruining yet another pair of underwear due to period accidents.
In the early days, Agrawal said she was focused on merely keeping the company alive. Human resources has been a continual problem area for the company, she wrote, an acknowledgment that things like hiring and benefits weren't thorough enough.
"I didn't put HR practices in place because I was on the road speaking, doing press, brand partnerships, editing all of the creative and shouting from the rooftops about THINX so we can keep going," said Agrawal, who is also the creator of two other brands, Tushy and Icon. "All of a sudden, health insurance, vacation days, benefits and maternity leave were brought up."
Related: She thinks sex tech is necessary in the age of Trump
Failure to properly set up an HR department and employee benefits is commonly overlooked in young startups. But things like not having clear maternity policies are especially criticized at a company like Thinx because it's built on such a feminist message.
"It's SO easy to find fault and complain about what people didn't get and the things I lacked and I certainly admit wholeheartedly that I don't have it all," wrote Agrawal, who is pregnant with her first child. "What I am calling all of this is an opportunity to learn and grow."
Related: Trump-inspired Thinx 'pussy' ad banned in SF
In her post, Agrawal addresses things like health insurance and pay, citing that employees often got big bonuses on the back-end that were tied to the company's sales. Thinx raised health insurance benefits to $300 a month from $150 a month after employees asked for it, which Agrawal called "huge progress."
Thinx is replacing Agrawal with a "professional CEO" as well as an HR manager "who will be putting much more rigid HR practices in place," Agrawal wrote. She added that before stepping down, she hired three senior level managers.
Thinx did not respond to CNNTech's request for comment. On Friday, the company sent an email that it had canceled its SXSW lineup for the day.
"All I did was the best I could under these crazy circumstances," Agrawal wrote on Medium, adding that she will potentially take on a new role, continuing to serve as the front face of the company.
"The highs are high and lows are low, a veritable roller coaster. ... My favorite saying is 'iteration is perfection' and this is simply part of the iterative process of growing a business. My head is high."