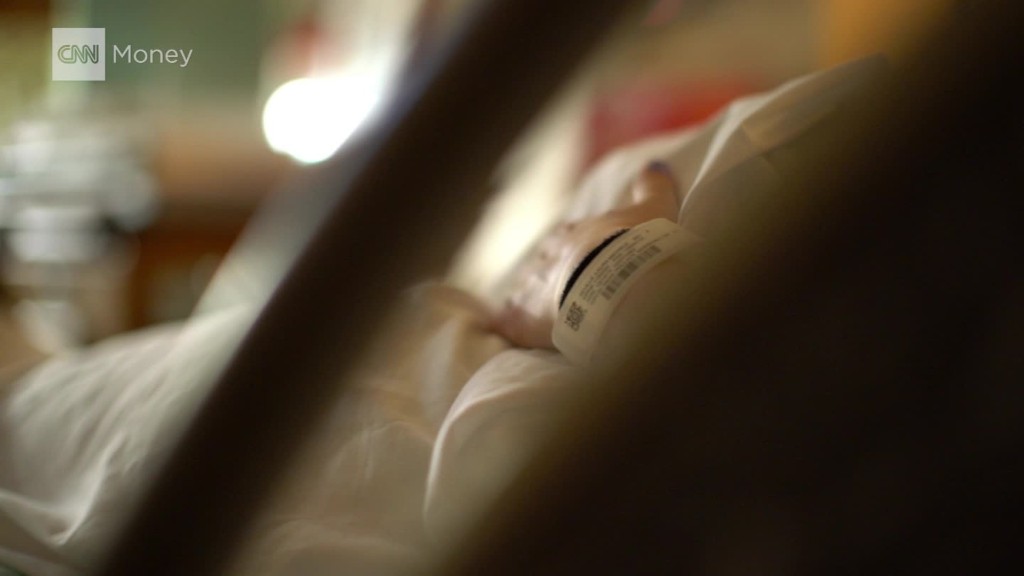 Obamacare may eventually become Trumpcare. And even though there are issues that must be worked out before the Affordable Care Act is repealed and replaced by the American Health Care Act, investors are excited. Health care stocks are soaring.
Two big health care ETFs -- the Health Care Select Sector SPDR (XLV) and iShares U.S. Healthcare (IYH) funds -- are each up nearly 10% this year. That's better than the overall market.
Several insurers are even hotter than that. Cigna (CI) and Anthem (ANTM), which had hoped to merge, are up 14% and 17% respectively. (Humana (HUM) and Aetna (AET), the other two that were looking to combine, are each up about 6%.)
Drug makers Johnson & Johnson (JNJ) and Merck (MRK) are up about 10% too. Big biotech Amgen (AMGN) has soared 16%.
It appears that investors are betting that the final bill will ultimately be favorable to many of the larger players throughout health care.
It's clear that Republican lawmakers are going to have to make some changes after the Congressional Budget Office reported that 24 million more Americans would have no insurance by 2026 under the GOP plan than under Obamacare.
Related: Is Trump keeping his three big health care promises?
So investors seem to be pricing in the likelihood that a reworked ACA replacement will not be as damaging for insurers, especially those like Anthem, UnitedHealth (UNH) and the smaller Centene...which are all big players in Medicaid managed care business.
Shares of Centene (CNC) are up 20% this year.
Wall Street is also ignoring tough talk from President Trump about reining in the cost for many key drugs.
Sure, Big Pharma and biotech stocks took a hit earlier this month after Trump once again blasted the drug industry.
He said in a tweet that his administration was "working on a new system where there will be competition" in the drug sector and that "pricing for the American people will come way down."
That tweet came just two months after Trump, in a press conference shortly before his inauguration, said that drug companies were "getting away with murder" and vowed to crack down on them.
But drug stocks and other health care stocks have bounced back in the past few weeks.
It's a pattern that is becoming familiar for investors. Stocks fall immediately after an incendiary Trump tweet or sound bite, but eventually recover once investors realize that he may just be publicly posturing as a negotiating ploy.
Related: What's likely to change in the GOP bill to repeal and replace Obamacare
One company that was dragged in front of Congress for a hearing last year due to concerns about big drug price hikes is even rallying. Mylan (MYL), maker of the EpiPen allergy medication, is up 10% this year.
Another reason why health care investors may not be fearing Trumpcare?
The president isn't just using a Teddy Roosevelt-esque big stick to bash the industry for price hikes. Trump is offering them a potentially huge carrot by promising to streamline the approval process for medications from the Food & Drug Administration.
Trump said In a meeting with executives from Amgen, J&J, Merck, Eli Lilly, Novartis and other pharma companies at the end of January that he was "disturbed" by how long it takes the FDA to approve some drugs for terminally ill patients.
So even though there are still a lot of questions as to what the new version of Obamacare is going to look like and what impact it will have on those currently without insurance, investors are betting that Trumpcare will be good for health care stocks.