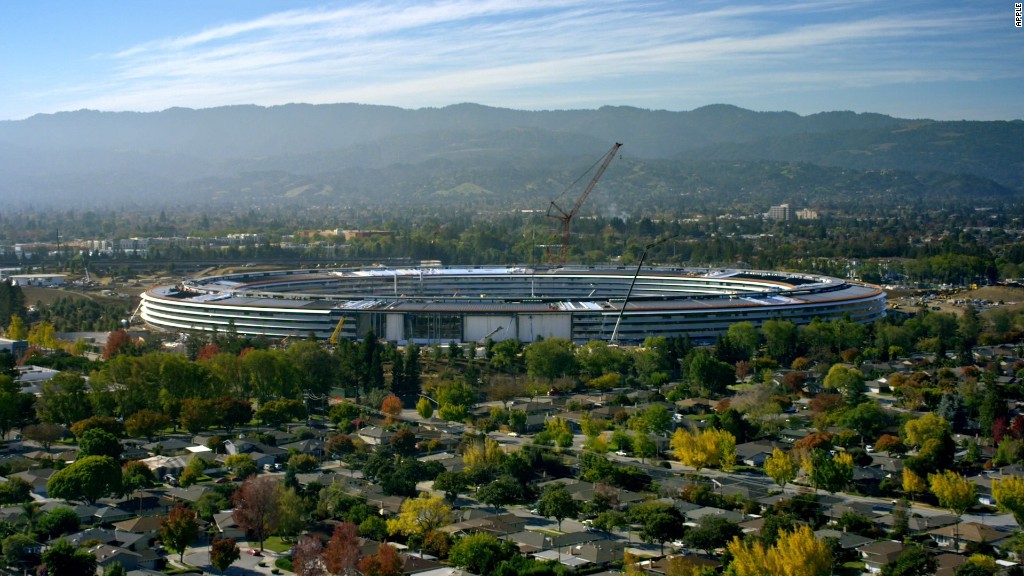 Apple is red hot. The stock is at an all-time high. It is up nearly 25% this year. That makes Apple the best performer in the Dow.
And get this. Apple (AAPL) is now worth about three quarters of a trillion dollars: $750 billion. Apple's market cap is $160 billion higher than the second most valuable company in the U.S. Google parent Alphabet (GOOGL) is worth about $590 billion.
Why is Apple doing so well? Wall Street is extremely excited, juiced if you will, about the next iteration of the iPhone that's due out later this year. It will probably be named the iPhone 8.
But given that this is the tenth anniversary of the iconic device, some expect/hope that Apple will do like the National Football League does with Super Bowls and brand the new phone with a Roman numeral -- the iPhone X.
There are lots of rumors about new bells and whistles that this phone could have. No home button. Wireless charging. More augmented and/or virtual reality capabilities. A curvier screen like the original iPhone. Facial recognition scanning.
Whatever the new iPhone looks like, it's clear that there is now a lot of pressure on the company to sell gajillions of them. Despite efforts to diversify its revenue stream, Apple still relies on the iPhone for nearly 70% of its sales.
New iPads released Tuesday morning won't move the needle that much. Neither will any new iterations of the Apple Watch or its line of Mac computers.
Related: Apple's new Clips app lets you make social media-friendly videos
Apple also unveiled a snazzy (and pricey) new special edition Red iPhone 7 and iPhone Plus Tuesday. It's a partnership with (RED) -- the charitable organization that raises money and awareness for the fight against HIV/AIDS.
But those new phones aren't mainstream products. What most consumers -- and investors -- are waiting for is the iPhone 8...or whatever Apple calls it.
Wall Street seems to think that the next iPhone will be a huge hit, even though Apple rival Samsung will also have a new phone on the market this year.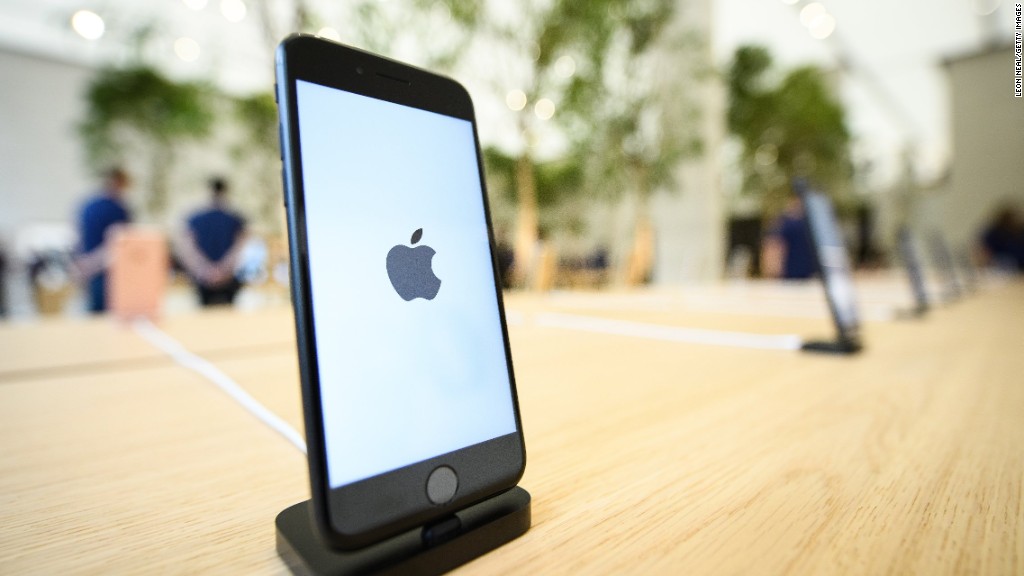 The Galaxy S8 will be released on March 29. But it remains to be seen if Samsung suffers any lingering damage from its fire-prone Galaxy Note 7 debacle.
For now, analysts are extremely bullish on Apple's prospects, even as the stock climbs steadily higher -- and closer and closer to that magical $1 trillion market valuation. Apple would need to climb another 33% to get there. Its stock would be at about $190.
Related: Meet the 81-year old woman who just created her own iPhone app
Bernstein analyst Toni Sacconaghi raised his price target on Apple Tuesday to $160 a share. That's 12% higher than current levels. And Sacconaghi is late to the Apple upgrade party.
In fact, he's now the 25th analyst to boost their target on Apple since the company reported its latest earnings on January 31, according to FactSet.
And there's another reason why Apple might be rallying that has nothing to do with whatever Tim Cook, product guru Jony Ive and other Apple execs have up their sleeves in Cupertino. Tax reform plans from President Trump seems to be helping Apple too.
It's ironic given that many tech companies, including Apple, have come out against Trump for his proposed immigration ban on people from several predominantly Muslim nations.
Silicon Valley has an uneasy, if not outright antagonistic relationship, with Trump.
Related: More than 50 companies join legal fight against revised travel ban
But if Trump succeeds in getting changes to tax laws that make it easier for companies to bring back, or repatriate, cash sitting overseas to the U.S., then Apple and other cash hoarders like Microsoft (MSFT), Alphabet and Cisco (CSCO) could benefit.
The hope is that a one-time lower tax rate to bring back cash from overseas would entice Apple and others to buy back stock, increase dividends, acquire companies, boost research and development expenses and maybe even hire more workers.
And Apple has a LOT of cash that it could use in America. CFO Luca Maestri said during the company's earnings conference call in January that Apple has $246.1 billion in cash -- and that $230.2 billion of it is being held outside of the U.S.
To put into context how much that is, Apple's cash pile is worth more than all but 13 companies in the S&P 500. It's higher than the market values of iconic U.S. companies (and fellow Dow components) Walmart (WMT), P&G (PG), Visa (V), Disney (DIS) and Coca-Cola (KO).