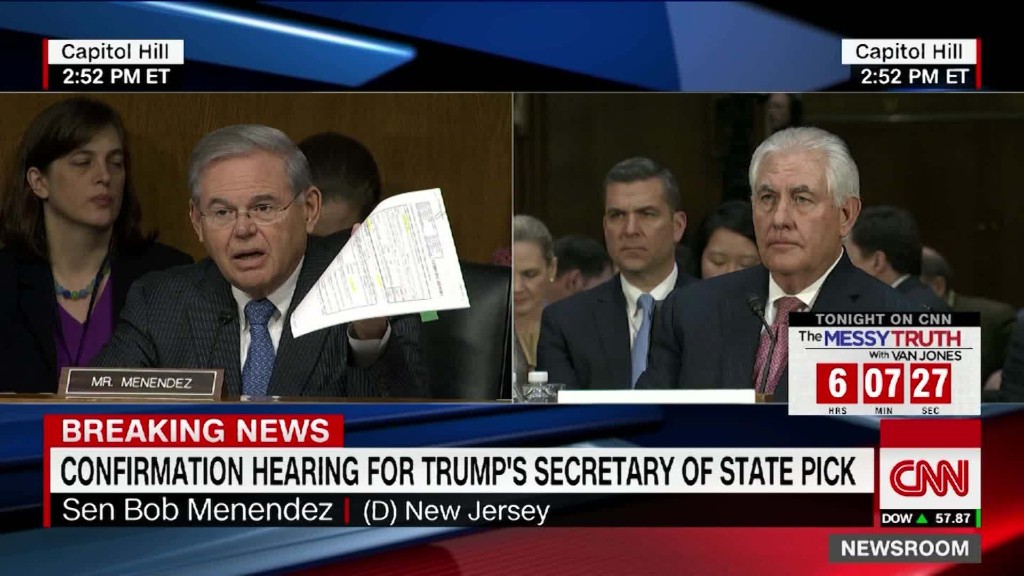 A judge said on Wednesday that Exxon Mobil must turn over documents to a New York prosecutor probing whether the company lied to the public and investors about the threat of climate change.
Among the documents the company must produce: Emails company executives allegedly sent using pseudonyms.
Earlier this month, Attorney General Eric Schneiderman accused former CEO Rex Tillerson -- now U.S. secretary of state -- of discussing environmental issues under the email name "Wayne Tracker."
According to Schneiderman, "Wayne Tracker" sent emails from at least 2008 through 2015 to discuss "important matters," including climate change. Wayne is Tillerson's middle name.
A spokesperson for Schneiderman says the ruling comes 16 months after the office first issued a subpoena in the investigation.
The ruling requires the company to provide some documents by March 31.
It demands affidavits and other documents that speak to what Exxon (XOM) and its lawyers knew about the threat of climate change and when. The subpoena also seeks to recover documents that may have been destroyed by the company.
Related: Tillerson used 'Wayne Tracker' email to discuss climate, AG says
According to court filings, investigators estimate there are hundreds of thousands of documents covered by the subpoena the Exxon has not yet handed over.
An Exxon said the company has already provided more than 400,000 documents -- totaling more than 2.6 million pages -- to investigators. And the company insists it has already provided the attorney with a comprehensive response.
-- Charles Riley contributed to this report.