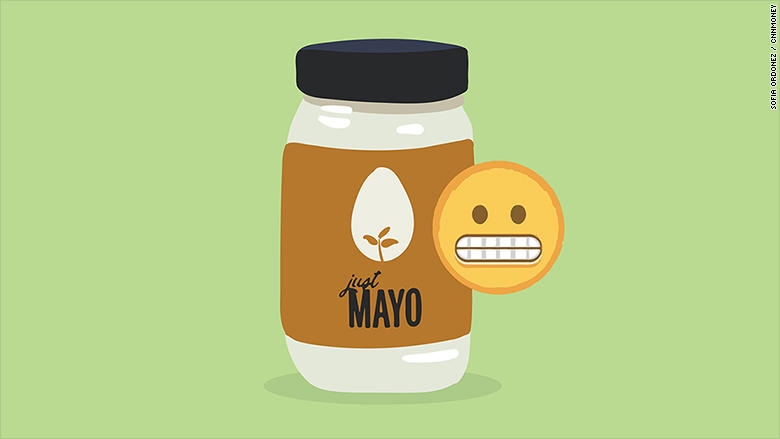 Hampton Creek CEO Josh Tetrick delivered some good news to employees on Friday: We're no longer being investigated by government agencies.
In a company-wide email, Tetrick said that both the SEC and the Department of Justice have closed their inquiries.
Hampton Creek, the maker of plant-based vegan offerings including Just Mayo and Beyond Eggs, was being looked into by the agencies after getting tipped off by a Bloomberg News article about the company's so-called "mayo buyback scheme."
The article alleged contractors for the startup purchased jars of Hampton Creek's Just Mayo from stores to make the product appear more in demand than it actually was. Bloomberg said Hampton Creek was expensing costs for buybacks in several expense categories, including one totaling $1.4 million over a five month period in 2014.
That artificial demand helped the company raise its next round of funding from venture capitalists, according to the report.
Related: Thinx cofounder Miki Agrawal: Yes, I've made mistakes
Hampton Creek did an extensive internal review with consultants from a "big four" auditing firm.
Amr Razzak—a lawyer at Skadden, which has been representing Hampton Creek—told CNNTech that his partner, Jack DiCanio, received a call from the DOJ on Thursday notifying him the inquiry into Hampton Creek had been closed.
Razzak said the SEC inquiry was closed earlier this year. The DOJ and SEC would not comment on the matter.
Hampton Creek, which sells its products in stores like Whole Foods (WFM), has had a turbulent few years. Since launching in 2011, the company has faced lawsuits over its products and scrutiny from the FDA. The company has raised about $120 million in funding to date. Bloomberg previously reported that the company was in the process of raising another round of financing. Hampton Creek said it can't publicly comment on whether or not it is fundraising.
Tetrick's email encouraged his 140-some employees to keep on keeping on.
"We should all be proud of the great work we've done in the last few months," he wrote, adding that they've opened three new labs in its San Francisco headquarters, including both an automation and analytical chemistry lab. "We've got a lot of important work to do."