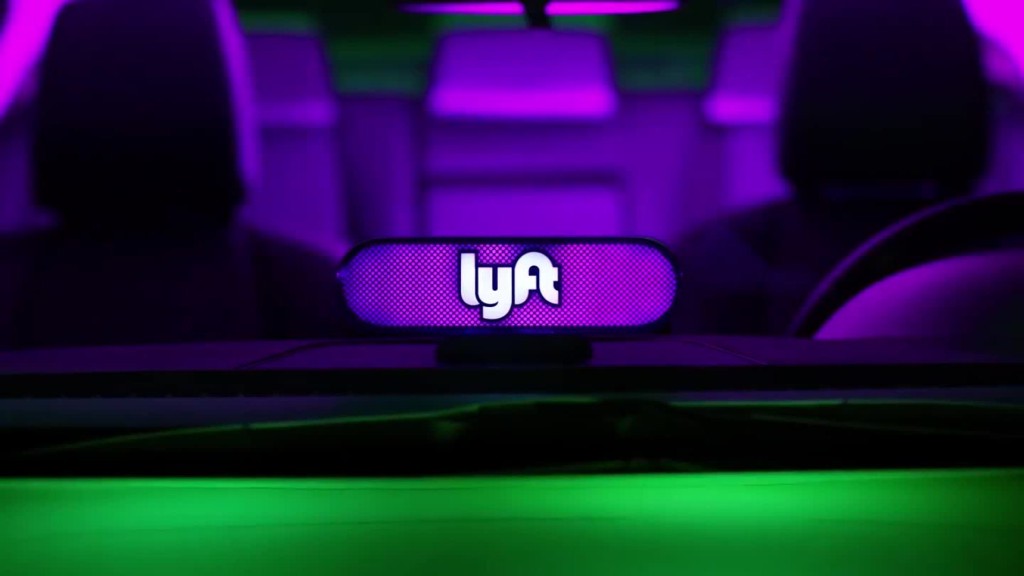 Lyft thinks it has found another way to differentiate itself from its rival Uber.
The ride-sharing company announced Sunday morning that it will soon allow passengers to round up their fares to the nearest dollar, and give the difference to charity.
Round Up & Donate will launch in the coming weeks, most likely with a single organization that can receive donations, Lyft executives said. The company expects to gradually expand the program and highlight local community organizations.
Lyft is the smaller of the two most well-known ride-sharing startups. The two companies compete vigorously against one another. Uber has become the dominant name around the world, and it's valued at more than $60 billion.
But Uber's explosive growth has come at a cost. Uber is investigating public allegations of sexual harassment of women at its offices, and the hashtag #DeleteUber has trended on social media. CEO Travis Kalanick has said he needs leadership help and is seeking a second in command.
Related: Why the youngest Uber and Lyft drivers make the most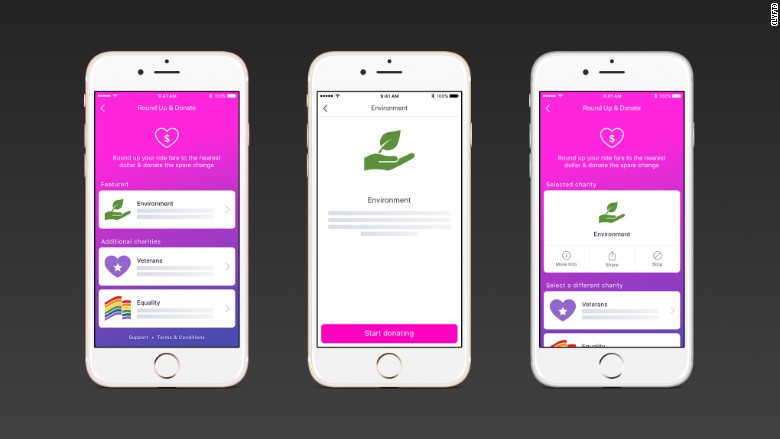 Lyft, which is focused on the United States, announced in January that it would expand to 100 more U.S. cities this year.
Lyft originated as a lighthearted ridesharing option, initially encouraging riders and drivers to fistbump before rides. Drivers also used to put large pink mustaches on the grill of their vehicles.
Research from The Rideshare Guy, a popular industry blog, has found that Lyft drivers report higher earnings than Uber drivers. Lyft allows drivers to receive tips through its app, whereas Uber does not.
Lyft is not the first to build charitable donations into ridesharing. RideAustin, a nonprofit company in Austin, Texas, has a similar program.