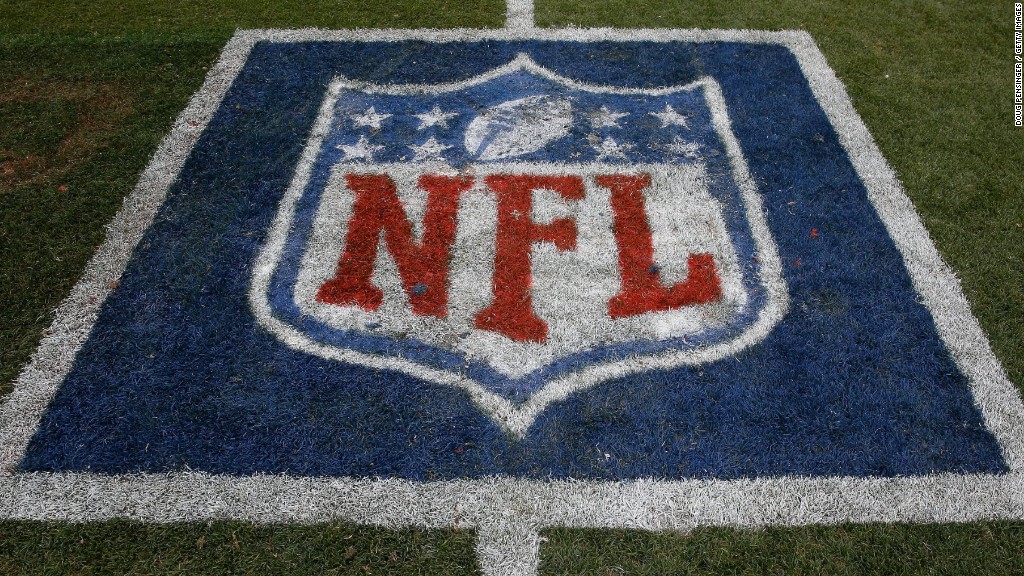 The NFL is coming to Las Vegas.
NFL owners voted Monday to approve the Raiders' move out of Oakland.
In an awkward twist, the team will stay at the Oakland Coliseum for the 2017 and 2018 seasons. Owner Mark Davis acknowledged fans would be disappointed and even angry, and he offered refunds to season-ticket holders.
The Las Vegas Raiders will open a $1.9 billion stadium in the Nevada desert in 2020. Where they will play in 2019 is unclear.
Davis, whose father, Al, owned the team for decades, cited the irresistible opportunity "to build a world-class stadium in the entertainment capital of the world."
He said he hoped fans in Oakland would understand "that it wasn't the players, it wasn't the coaches that made this decision, but it was me that made it."
"And if they have anybody to talk to about it, it should be me," he added. "And I will, in the coming days, try to explain to them what went into making this difficult decision."
The move had been anticipated for months. The Raiders received about $750 million from Nevada taxpayers last year to build their Las Vegas stadium, and Mark Davis is putting up $500 million. Bank of America has committed to financing the rest.
Related: Sheldon Adelson pulls out of Raiders' stadium deal in Las Vegas
Quarterback Derek Carr said he was overwhelmed with emotion but didn't know how to feel.
"I feel the pain of our fans in Oakland," he wrote in a statement posted to Twitter. "I also see the joy on the faces of our new fans in Las Vegas. As players, we will show up and give everything we have."
The move is the second in team history. They were born in Oakland in 1960, part of the old American Football League, and moved to Los Angeles in 1982. They returned to Oakland in 1995. The Raiders won Super Bowls XI and XV in Oakland and Super Bowl XVIII in Los Angeles.
It's also the third NFL franchise to move in recent years. The Rams moved from St. Louis to Los Angeles for the 2016 season, and the former San Diego Chargers will move to Los Angeles for the 2017 season.
The city of Oakland presented a last-minute proposal on Friday for a $1.3 billion stadium in hopes of keeping the team. But NFL Commissioner Roger Goodell was not impressed. He wrote back that the plan wasn't "clear and specific" or "actionable in a reasonable timeframe."
Oakland Mayor Libby Schaaf sent another letter Sunday to make the case.
"The NFL is more than a business," the mayor wrote. "You have an obligation to recognize that professional football teams are the lifeblood, culture and identity of the places where they play."
The Raiders needed to get 24 votes from league owners, a three-quarters majority, to move.
It originally looked like a long shot. The NFL is known for being conservative, especially on gambling, which is legal in Las Vegas. The league has refused to run Super Bowl ads from the Las Vegas Convention and Visitors Authority.
But with Oakland unable to secure taxpayer financing, relocation to Vegas has began to look more likely.
Related: Las Vegas Raiders? Not so fast
The move bolsters efforts by Las Vegas to become a destination for professional sports. An NHL expansion franchise, the Vegas Golden Knights, will begin play next season. And Vegas has long been a host of big-name boxing bouts and UFC matches.
-- CNNMoney's Ahiza Garcia contributed to this story.