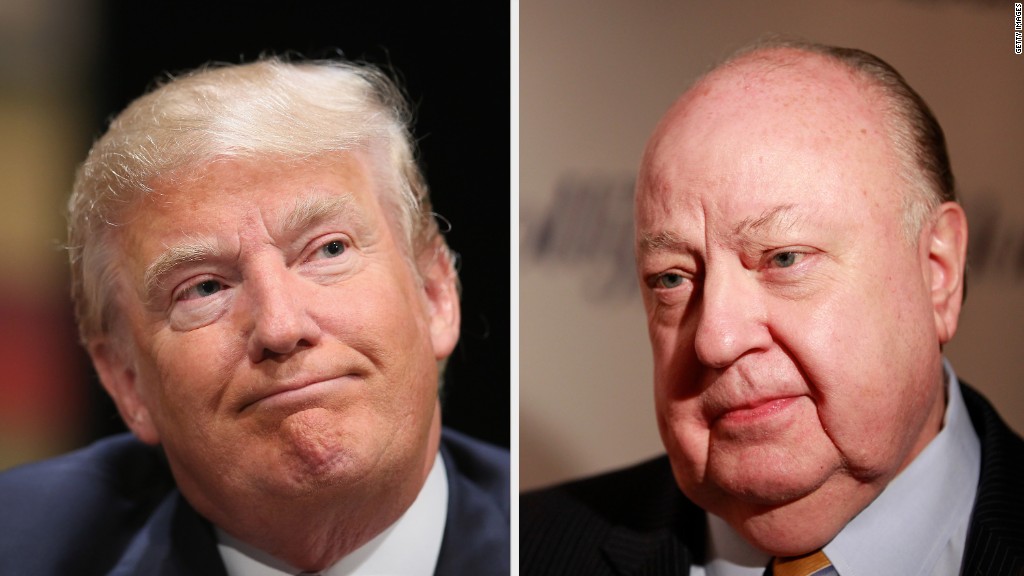 The federal investigation stemming from sexual harassment allegations made against former Fox News chief Roger Ailes took a dramatic turn on Tuesday with a report that prosecutors have offered a former network executive immunity.
Mark Kranz, Fox News' chief financial officer until his retirement last August, has been offered immunity from prosecution in exchange for his cooperation with the investigation, two sources with knowledge of the matter confirmed to CNNMoney.
The investigation centers on questions about whether 21st Century Fox misled investors by hiding payments to Fox News employees who alleged that they were sexually harassed by Ailes. As CFO, Kranz was directly involved in preparing the company's financial statements and is thus potentially a key witness in the investigation, the sources said.
Kranz's lawyer declined to comment on the matter. Spokespeople for the Department of Justice and the U.S. Attorney's Office for the Southern District of New York, which is handling the investigation, also declined to comment.
Fox News, which has acknowledged that it is in communication with the U.S. Attorney's office, but says it has not been subpoenaed, referred CNNMoney to 21st Century Fox, which declined to provide additional comment.
The immunity offer was first reported by the Financial Times.
Ailes resigned from Fox News last July amid an internal investigation into multiple sexual harassment allegations against him, including those detailed in a lawsuit brought by former anchor Gretchen Carlson. Anchor Megyn Kelly, who has since decamped to NBC, also told investigators that Ailes harassed her a decade ago.
As CFO from 2004 to 2016, Kranz oversaw financial statements for Fox News and might therefore have been aware of any company payments made to women who accused Ailes of sexual harassment.
Laurie Luhn, a former Fox News guest booker, said last year that she received a $3.1 million settlement in 2011 after accusing Ailes of sexual harassment. That payment, which has not been confirmed by Fox News, was not disclosed to 21st Century Fox investors.
The investigation first came to light last month when attorney Judd Burstein, who represents clients who have brought sexual harassment charges against Ailes, announced in a court hearing that one of his clients had received a subpoena relating to "alleged violations of criminal law by Fox."
"I was told by the U.S. attorney's office there is an ongoing criminal investigation, relating to these allegations, all of these allegations," Burstein said.
At the time, the office leading the investigation was run by then-U.S. Attorney Preet Bharara. Bharara was fired from that office earlier this month after refusing to resign at the request of President Donald Trump.