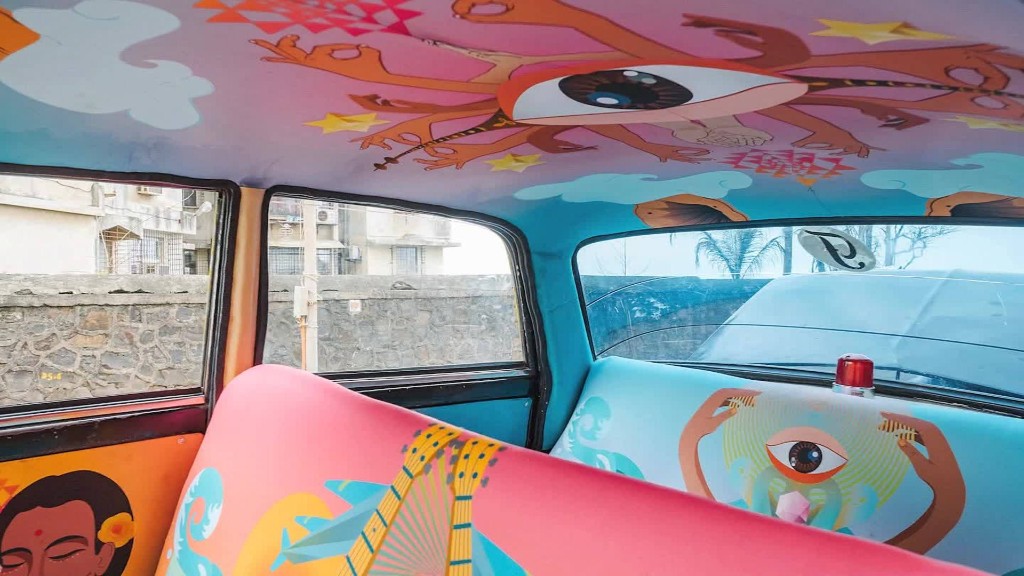 India's crowded and competitive automobile market may soon have a new player: China.
Shanghai-based SAIC Motor is talking with three Indian states about setting up manufacturing operations, a company executive told CNNMoney. The automaker is also discussing the possibility of taking over a factory in Gujarat owned by General Motors (GM) -- SAIC's main partner in China -- but labor disputes have held up a deal.
"It's a growing market, so we need to have a presence," said P. Balendran, SAIC's chief representative in India.
The company, which is owned by the Chinese government, is planning to sell cars under the British brand MG Motor, one of its subsidiaries.
Balendran would not say when he hopes to begin making cars in India. That depends on how the talks go, he said.
Related: Actually, Harley-Davidson doesn't pay India's 100% tariff
China is the world's biggest car market, but automakers are being lured to India by the prospect of faster growth. Nearly 3 million passenger vehicles were sold in India in the financial year ending March 2016, according to the Society of Indian Automobile Manufacturers -- an increase of more than 7% over the previous year.
Sales of cars in China rose by nearly 14% in 2016, thanks to a tax waiver on smaller vehicles, but growth is expected to slow to 5% this year.
Get in line!
Global players are already lining up. German giant Volkswagen (VLKAY) announced a strategic partnership with leading Indian manufacturer Tata Motors earlier this month, a day after the heads of Japanese rivals Toyota (TM) and Suzuki met Indian Prime Minister Narendra Modi to discuss jointly developing new technologies in the country.
France's PSA, which owns Citroen and Peugeot (PUGOY), is getting back into India after staying away for two decades.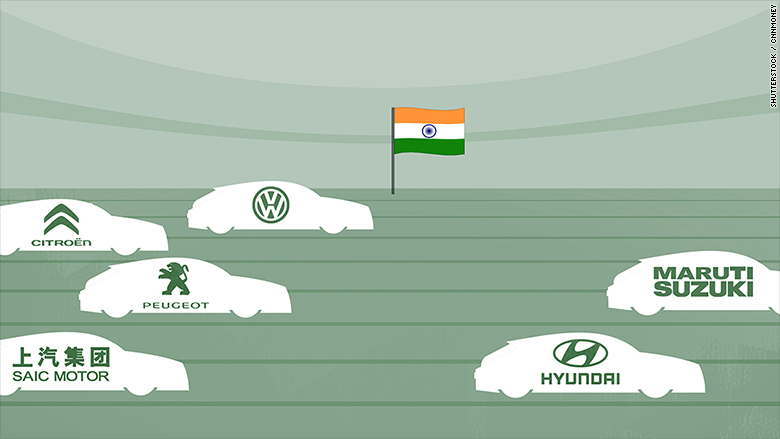 The market may be attractive, but a new, relatively unknown entrant like SAIC could find the going tough.
"To be successful, Chinese [manufacturers] need to build a clear brand positioning in a highly competitive market," said Rakesh Batra, lead automotive analyst for Ernst & Young in India.
The country's top two carmakers -- Suzuki's Indian subsidiary Maruti Suzuki and Korea's Hyundai (HYMTF) -- account for about two-thirds of sales.
"These two have been steadily at this kind of level for a number of years," Batra said. "New entrants have had to come in and fight for the 30%."
Related: The world's biggest automaker is coming to India
Still, India appears irresistible to Chinese carmakers looking to expand beyond their own borders. The South Asian nation is expected to become the world's third largest automobile market by 2020, after China and the United States.
"Overseas sales are a very small portion of overall sales of Chinese manufacturers, in particular for state-owned companies like SAIC," said Jing Yang, an automotive analyst at Fitch Ratings.
Price advantage?
Balendran, a former senior executive at General Motors India, recognizes there are many obstacles ahead but is confident SAIC has something to offer.
"It's a new market," he said. "Competition is a big challenge."
"If you can stand out...in terms of product attributes and innovations, obviously [you] stand to benefit," he added.
Related: Elon Musk hopes to bring Tesla to India 'this year'
Chinese companies may also have an edge in a market where price can make all the difference.
"Relative to the European or American brands they have better value for price, so their products are relatively cheaper," Yang said. "They [also] have a very good understanding of rural markets and small cities."