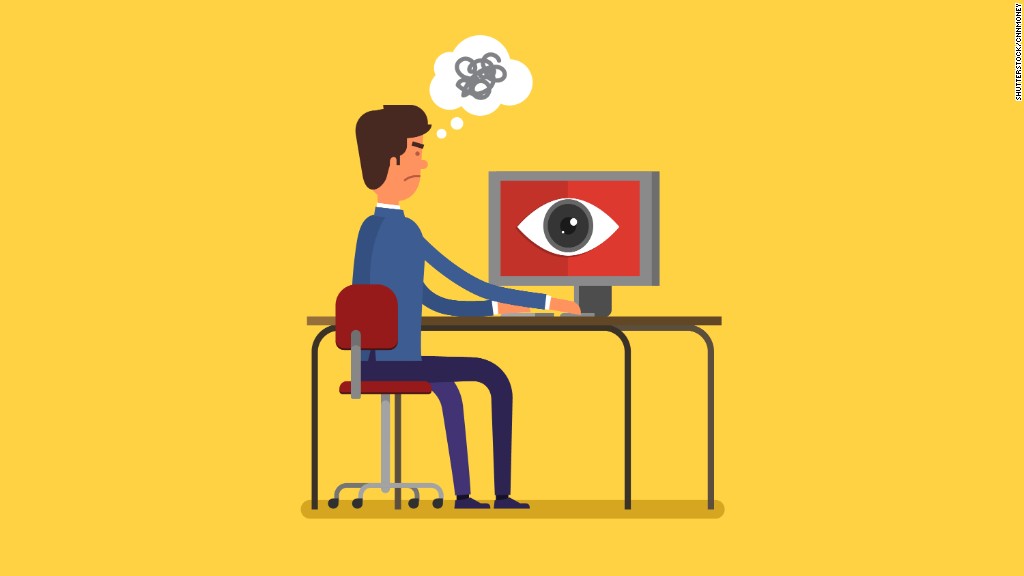 The Republican-led Congress has stirred the online hornet's nest.
Outrage is growing at Republicans following a controversial vote Tuesday to repeal Internet privacy protections that were approved by the Federal Communications Commission in the final days of the Obama administration.
Privacy advocates, consumer groups and the tech community are all attacking the decision. It was quickly panned by both the editorial board of The New York Times and by commenters on conservative media outlet Breitbart News.
"This is one of very few Obama-era regulations that should have stayed," one commenter wrote on Breitbart Tuesday night. Another responded: "totally agreed! this is an attack against freedom."
The rules, which had not yet gone into effect, would have required Internet service providers to get your permission before collecting and sharing your data. The providers have data on your web browsing history, app usage and geo-location.
Providers would also have been required to notify customers about the types of information collected and shared.
Fight for the Future, a digital rights group that helped organize protests for net neutrality, is planning to put up billboards naming the legislators who voted to repeal.
"Congress should know by now that when you come for the Internet, the Internet comes for you," Evan Greer, campaign director of Fight for the Future, said in a statement before the vote. "These billboards are just the beginning."
Related: Worried about companies spying on your browsing? Here's what you can do
The tech industry, which has been relatively quiet on issues like net neutrality under the new administration, also expressed dismay at the vote.
Vijaya Gadde, general counsel at Twitter, tweeted it's "time to start using a VPN at home" in response to the news. A VPN, or virtual private network, is one option to protect your online identity.
"You better believe the big ISP's already have teams & plans in place to capitalize on this ruling," Erica Baker, an engineer at Slack, wrote on Twitter.
Some frustrated Internet users have even gone so far as to launch a crowdfunding page to buy up Internet data belonging to members of Congress.
The Senate voted along party lines to undo the rules last week. The resolution now goes to Trump's desk. The White House said Tuesday it "strongly supports" the repeal.
Nonetheless, groups are now calling on Trump to make good on his populist campaign rhetoric by vetoing the legislation.
"It does provide an opportunity for President Trump," the Consumer Federation of America, a nonprofit organization, said in a statement Tuesday. "He can show that he is on the side of the people by vetoing this measure."
The ACLU echoed that sentiment in a statement: "President Trump now has the opportunity to ... show he is not just a president for CEOs but for all Americans."