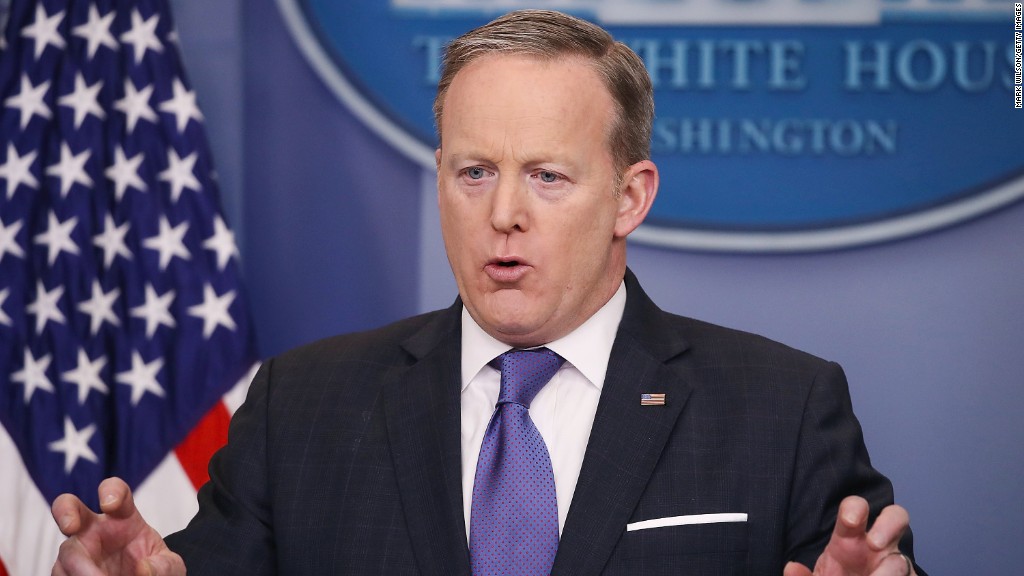 President Donald Trump is once again calling for changes to the country's libel laws, this time in response to the New York Times' coverage of his campaign and nascent administration.
In a tweet Thursday morning, Trump shared a column that sharply criticized the New York Times' coverage of him.
"The failing @nytimes has disgraced the media world," Trump said. "Gotten me wrong for two solid years. Change libel laws?"
Trump said multiple times on the campaign trail last year that he would be in favor of changes to libel laws, a dramatic escalation from his typical anti-media rhetoric.
A year ago in February, Trump said that, as president, he would "open up our libel laws so when they write purposely negative and horrible and false articles, we can sue them and win lots of money."
In late October, Trump said that America's press protections went too far and should more closely resemble British law.
"In England you have a good chance of winning. And deals are made and apologies are made," he said at the time.
Related: Trump wants to 'open up' libel laws so he can sue press
Under British law, the burden of proof is on the defendant to prove that a statement was true.
In America, the burden is on the plaintiff, the result of the landmark 1964 Supreme Court case "New York Times vs. Sullivan," which required public figures who are suing news organizations for libel to prove that false information was published knowingly and with malicious intent.
Trump's comments last year unsettled much of the news media, and journalists were similarly irritated by his tweet on Thursday.
But it wouldn't be easy for Trump to "change" or "open up" the laws. For one thing, there is no single law that could be changed, other than the First Amendment and the protections it gives. Libel laws vary by state; there is no federal libel law.
A White House spokeswoman did not respond to an inquiry seeking more information on the president's thinking.
Trump's tweet was his second attack on the "failing" New York Times in as many days. On Wednesday, he falsely claimed that the newspaper "apologized to its subscribers, right after the election, because their coverage was so wrong." In fact, the Times made no apology.
Related: Trump says NYT 'failing' -- but stock up 30% since election
On Thursday, Trump tweeted out a three-day old column published by the New York Post's John Crudele, who wrote that he canceled his subscription to the Times due to what he said was dishonest coverage of the president.
Last month, First Lady Melania Trump settled her own defamation lawsuit against a Maryland blogger who wrote that she used to be involved in a "high-end escort" service.
She had also sued the parent company of the British tabloid the Daily Mail for publishing the same claim.
The Daily Mail retracted its story after the lawsuit was filed, and the case was tossed last month over jurisdictional issues. The first lady refiled the lawsuit days later.