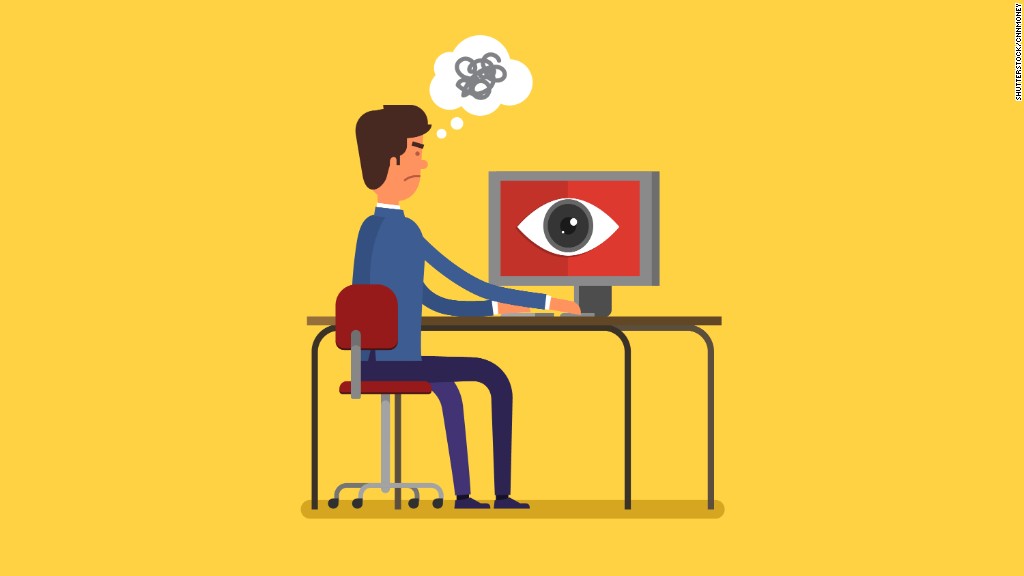 Don't hold your breath for President Trump to save your Internet privacy.
The White House said Thursday it supports Congress' controversial decision to repeal Internet privacy protections, claiming it will create an "equal playing field" between Internet service providers and tech companies.
The privacy protections were approved by the Federal Communications Commission in the final days of the Obama administration and had not yet gone into effect. The rules would have required Internet service providers to get your permission before collecting and sharing your data.
White House Press Secretary Sean Spicer said the repeal ensures Internet service providers are treated the same as online businesses like Facebook (FB) and Google (GOOGL), which are not required to receive permission from users.
"This will allow service providers to be treated fairly and consumer protection and privacy concerns to be viewed on an equal playing field," Spicer said at a White House briefing Thursday.
"The president pledged to reverse this type of federal overreach, in which bureaucrats in Washington take the interest of one group of companies over the interest of others, picking the winners and losers," Spicer added.
Related: Outrage grows over Congress' Internet privacy vote
The Trump administration's comments echo Republican legislators who argued the privacy protections placed an undue burden on providers while letting large online services off the hook.
But rather than apply similar protections to more businesses, the Republican-controlled Congress -- and now the White House -- wants to scrap the rules entirely.
The Senate voted along party lines to undo the rules last week. The resolution now goes to Trump's desk.
The resolution sparked outrage among privacy advocates, consumer groups and the tech community. Some groups have called on Trump to veto the legislation.
"It does provide an opportunity for President Trump," the Consumer Federation of America, a nonprofit organization, said in a statement Tuesday. "He can show that he is on the side of the people by vetoing this measure."
The ACLU echoed that sentiment in a statement: "President Trump now has the opportunity to ... show he is not just a president for CEOs but for all Americans."