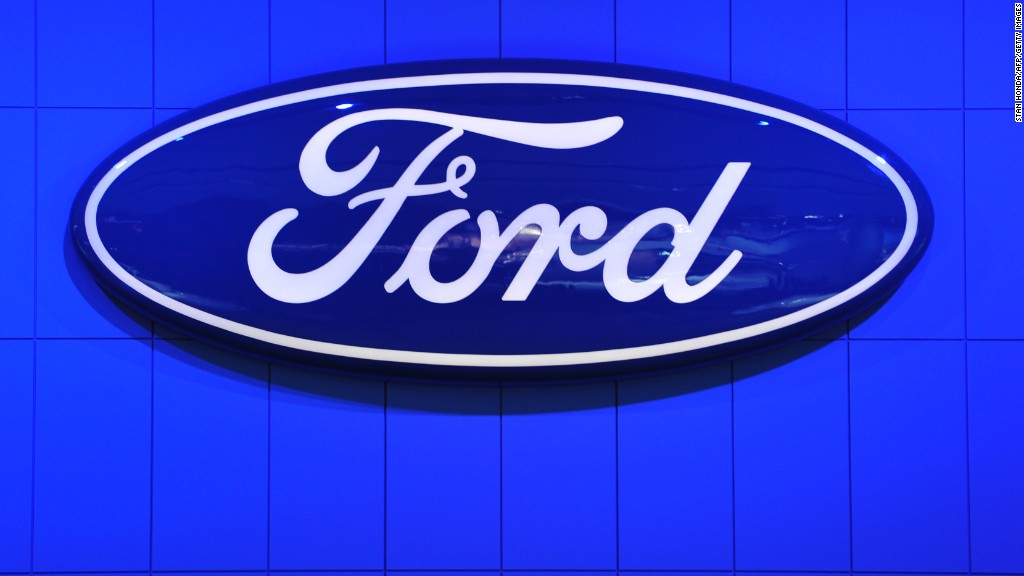 Ford CEO Mark Fields got a 19% pay hike for 2016, the automaker said Friday.
Fields' total compensation came to $22.1 million, up from $18.6 million in 2015, when he took a slight cut in pay.
Ford reported strong results in 2016, earning $10.4 billion in pre-tax profits, down only slightly from record profits a year earlier. Revenue and the number of cars sold globally increased during the year. But the company warned of lower profits this year, partly due to its plans to invest more in research and development.
Related: Ford to invest $1.2 billion in 3 Michigan plants
Ford found itself under attack in 2016 by then candidate Donald Trump, who falsely accused the company of planning to move all its operations to Mexico. But Fields has since improved relations with Trump. The company won praise from the president when it canceled plans to build a plant in Mexico, even though Ford is still shifting the production of its small cars south of the border.
Fields has been CEO of Ford since 2014, succeeding Alan Mulally, the CEO who is credited with turning Ford around, and keeping it out of bankruptcy when rivals GM (GM) and Chrysler went bankrupt in 2009.