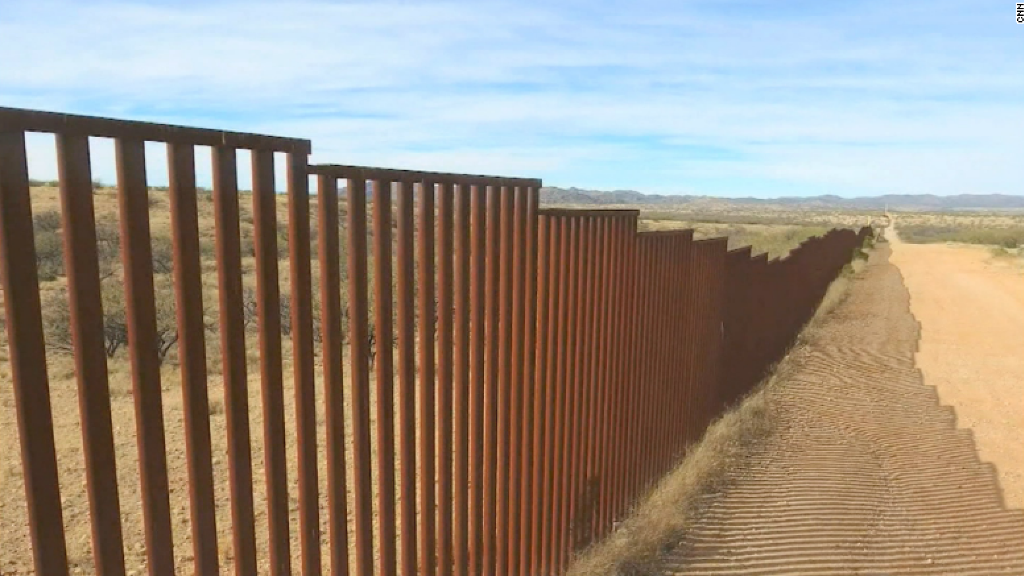 The Mexican peso is finally almost back to where it was after plunging in the wake of President Trump's election.
On Friday, one dollar equaled about 18.70 pesos. On Nov. 8, it was worth 18.50 pesos.
But at one point after Trump's win, a dollar equaled nearly 22 pesos -- a major swing for a currency. The day after the election the peso plummeted 11%.
Why has the peso enjoyed such a massive rebound? Investors believe the most severe of Trump's trade threats may not come to fruition. And Mexico's central bank has taken steps to buoy the battered currency.
Trump administration officials signaled in a draft memo to Congress this week that they don't plan a wholesale rewrite of NAFTA, the free trade deal between the U.S. Canada and Mexico.
Trump calls NAFTA a "one-sided deal" that's only benefited Mexico, and he's threatened to use widespread tariffs on Mexican imports and even withdraw from NAFTA. That spooked investors.
Related: Mexico raises rates for the 4th time since U.S. election
The administration now plans to seek relatively minor changes to the agreement. It is asking for the right to use temporary tariffs if an import from Canada or Mexico is causing "serious injury or threat of serious injury" to a U.S. industry.
Commerce secretary Wilbur Ross is expected to officially submit formal notice of the administration's intent to renegotiate NAFTA to Congress very soon.
And the toned down rhetoric has eased the peso's pain.
On top of that, Mexico is pulling out all the stops to stave off the currency's decline.
Mexico's central bank raised its key interest rate Thursday for the fourth time since the U.S. election. Higher interest rates can help boost a currency's value. The central bank also sold dollars to international investors to prop up the peso.
However, it's important to note that while the peso has rallied from the worst of its post-U.S. election lows, it isn't strong by any means. One peso equals only about 5 U.S. cents -- near an all-time low.