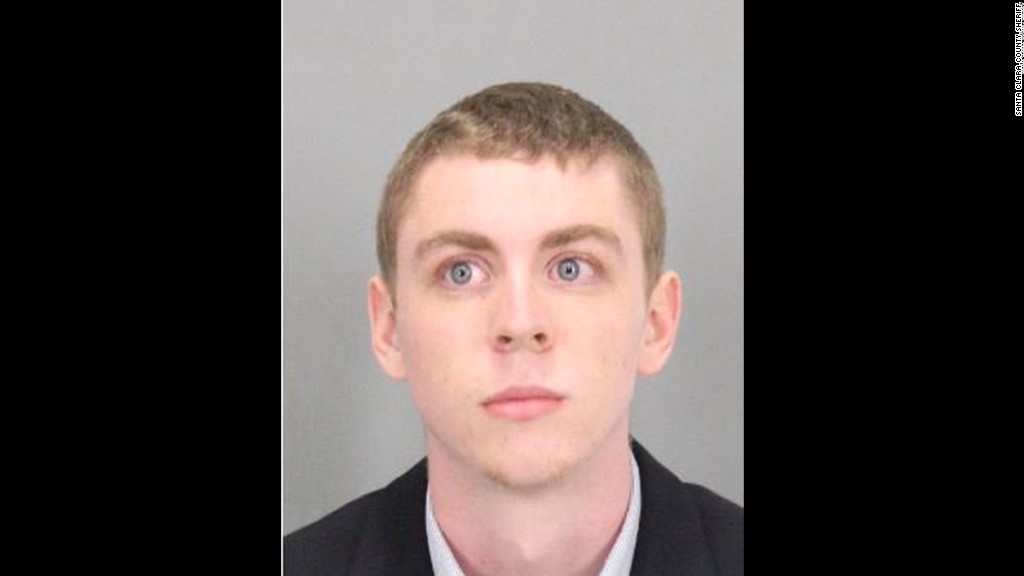 There's a lot of human error when it comes to handling reports of sexual harassment.
For example, when a former Uber engineer alleged sexual harassment at the company, human resources dismissed her allegations as the manager's first offense. The woman later discovered that it wasn't.
Now imagine if she had put her claims into an online platform that tracked harassment complaints and flagged the assailant as a repeat offender.
That's what the future could look like if entrepreneur Jessica Ladd has her way.
For now, her software Callisto is geared toward handling reports of sexual assault on college campuses, where it is an all too frequent occurrence. One in five women will be sexually assaulted while in college, according to the National Sexual Assault Resource Center, as will one in 16 men. Less than 10% will report their assaults. And reports that do happen often occur many months after an encounter occurred.
For a fee, schools can implement Callisto, which enables students to create a free account.
From there, Callisto has three options for students: Report, save for later, or "match." A "match" means that the log will be submitted only if the assailant's name appears in another student's report.
This can help schools crack down on repeat offenders.
Callisto, which launched in 2015, is being used by seven colleges, which each pay a setup fee of $5,000 to $10,000 plus an annual subscription.
Related: The 20-year-old leading the March against Revenge Porn
Entries are timestamped, which is important for investigations. "It reduces the chance of conflicting testimony," Ladd said.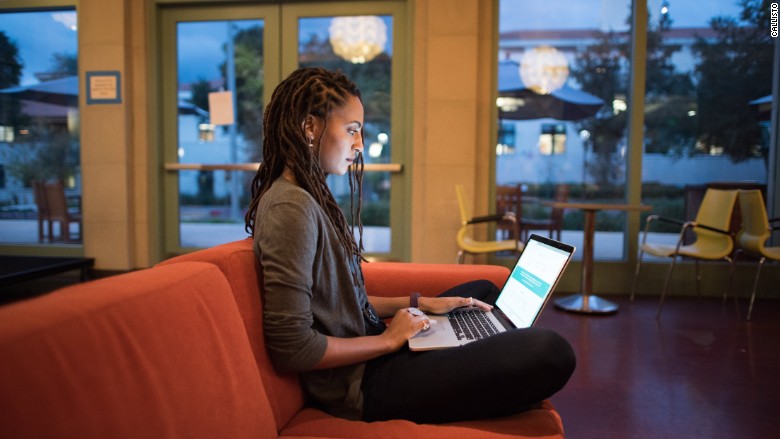 The University of San Francisco was the first school to implement the software.
USF equity and compliance officer Leighia Fleming said it's helpful in arming investigators with information -- but also in providing the school with data like what time of year sexual assaults are more likely to occur.
Silicon Valley is known for tackling big problems, but sexual assault hasn't been one of them.
"We're making a big dent in an area that not a lot of companies are trying enter," said Ladd, who studied public health and infectious disease epidemiology. She sees a clear market opportunity -- but success won't be monetary.
"Profiting off of rape is something that makes people very uncomfortable."
Ladd, 31, envisions Callisto having a reach far beyond campuses. The software, for instance, could be used in corporate environments. "It's a dramatic paradigm shift in the way we think of investigating wrongdoing in general," Ladd told CNNTech. "There's a huge need."
Related: M.F.A thriller takes on campus rape
Ladd said she floated the idea of making Callisto's software available to a couple of tech companies. So far, there haven't been any takers. "They're nervous about having a third party collect data," she said.
But there's also an element of ignorance being blissful. "They don't want to know. They've operated 'fine' not knowing," added Ladd, who is a sexual assault survivor.
Ladd has made Callisto's code available on Github for others to copy the code and implement into their internal human resources systems. Ladd said the software could be used to report other human rights abuses -- from police brutality to immigrant deportations. "I want people to take this idea and run with it."